---
Meet the Judges
The Cool Idea Award judging panel is made up of industry thought leaders, entrepreneurs, engineers, inventors, and even previous Cool Idea Award winners. At the end of each application period, the judges review applications in search of the most promising and life-bettering ideas.
---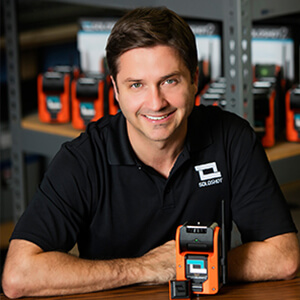 ---
Chris Boyle is founder and CEO of SOLOSHOT, an object tracking system that was a 2012 recipient of the Cool Idea Award, which provided gratis injection molded parts to get the first generation off the ground. Chris and the SOLOSHOT team have recently shipped SOLOSHOT3, their 3rd generation robotic camera system that not only automatically tracks and films, but live streams and automatically edits the action too. Chris, a biomedical engineer, inventor and entrepreneur from Queens, NY, has been issued 57 U.S. patents and has started or funded companies ranging from medical devices, materials and apparel, to e-commerce, athlete training and consumer electronics. At just twenty-two, he founded his first company, which developed next-generation materials and medical devices culminating in a license to a Fortune 50 medical device company.
Twitter: @SOLOSHOTupdates
Instagram: @SOLOSHOTupdates
LinkedIn: Chris Boyle
---
Larry Lukis is the founder of Protolabs. Larry previously co-founded a successful $100 million company that wanted to design a better printer, and was floored by the time and money it took to get injection-molded parts. He began writing software that would automate the process of producing injection-molded parts in a fraction of the time and at a fraction of the cost it had taken before. In 1999, Larry founded what is now Protolabs, and since that time, the company has pushed the technology envelope to produce bigger and more complex parts, introduced its CNC machining service, and opened up manufacturing facilities in Europe and Asia. In 2012, Protolabs became a public company and was one of the most successful initial public offerings that year.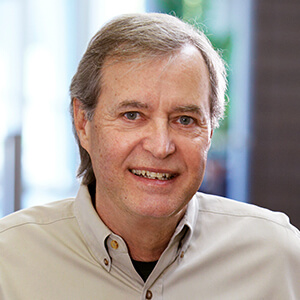 ---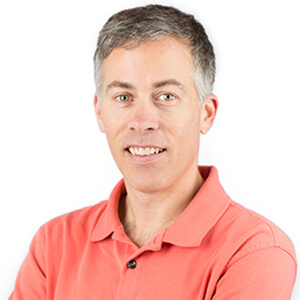 ---
Andy MacInnis is Technical Instructor at the Massachusetts Institute of Technology. As part of the Integrated Design & Management (IDM) track, he helps enable the learning and development of extraordinary, innovative leaders who will bring new levels of creativity, vision and integrity to business and society. Andy's life has been full of creative pursuits—from constructing his first train sets, plastic models, bicycles, and tree forts through to garage boat building and art classes. The Rhode Island School of Design set fire to the designer in him and gave a purpose to his burgeoning skills. A desire to be challenged prompted him to found Monster Prototype, which over a period of 10 years grew into the go-to model and prototype firm in the Boston area. Clients included designers and manufacturers in the consumer product, medical, footwear, and sports industries. His product development work led to his involvement in soldier-worn protective equipment, resulting in the introduction of several groundbreaking products for industry leaders. All of this experience is now making its way to MIT's IDM students by way of hands-on, workshops, where dirty hands are expected.
Sarah is the Founder of Artio Consulting, a crowdfunding and product marketing consulting company for entrepreneurs, mid-sized businesses, and larger organizations. In addition to running her own company, Sarah recently joined Industrial Design firm Sprout Studios as the Director of Growth and Development after a longstanding friendship and partnership with their founder and CEO, Jordan Nollman. Sarah first met Jordan when they worked together on the PAKT Bag Indiegogo campaign, where Sarah was working at the time. As manager of hardware and design at Indiegogo, Sarah Meister worked with over 400 hardware, design, and technology companies from around the world to bring their ideas for innovative products to life. Before Indiegogo, Sarah was Head of Projects at Vann Alexandra, a creative agency for crowdfunding campaigns, where she worked on over 30 campaigns with a variety of different clients across film, technology, design, and publishing. Between Sarah's roles at Indiegogo and Vann Alexandra, she has helped raised almost $60 million through crowdfunding. Before that, she worked in post-production and live television as well as public relations, e-commerce, marketing, and a job as a chef and chocolate maker. Sarah is no stranger to the entrepreneur spirit, having started two consulting companies specializing in crowdfunding consulting, marketing, and video.  Sarah graduated from The University of Puget Sound with a bachelor's in History and a minor in Sociology, went to culinary school, and got her certificate in Pilates while balancing full-time work. She regularly speaks at industry events across all verticals and has mentored future entrepreneurs at Yale, Brown, Columbia, Protolabs, and more. 
Twitter: @MissFlagg
LinkedIn: Sarah Meister
---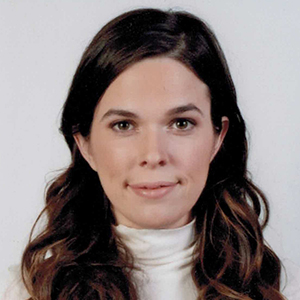 ---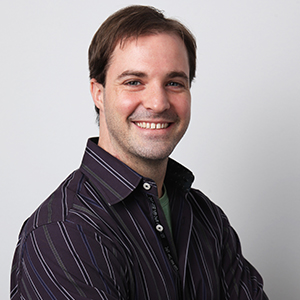 ---
Jeff Kerns is a writer at Machine Design, a print and online resource providing technical content for engineers. While earning his mechanical engineering degree, he managed the Polymer Research Lab at RIT, and worked for two aerospace companies. Kerns later went on to become a commissioning engineer, traveling the world working on precision rotary equipment. He brings diverse engineering experience and industry expertise to the Cool Idea Award panel of judges.
Twitter: @JKerns10
LinkedIn: Jeff Kerns
---
Enzo Njoo is the Hardware Outreach Manager at Indiegogo, a platform that helps bring entrepreneurial ideas to the market. He consults on go-to-market strategies with primary emphasis on crowdfunding, marketing, and digital advertising. In the last 6 years he has helped launch some of the most successful crowdfunding campaigns including Coin, Tile, Onyx, and Outdoor Tech, combined raising more than $40 million in funding.
Linkedin: Enzo Njoo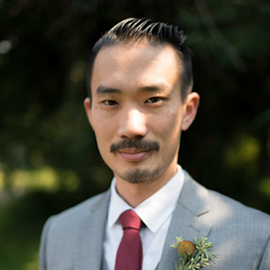 ---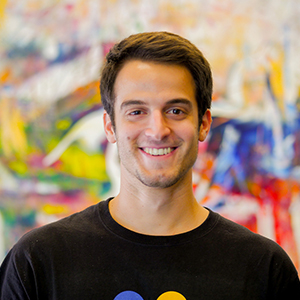 Steven Dourmashkin / Specdrums
Steven earned his B.S. and M.Eng. in Mechanical Engineering from Cornell University, where he founded Specdrums. He then moved to Boulder, CO to start a PhD in Aerospace Engineering at CU Boulder. A year into his PhD, he launched a successful Kickstarter campaign for Specdrums, raising $188,911 to begin large-scale manufacturing. Steven then led Specdrums full-time as the CEO and head of product development, until Specdrums became acquired by Sphero in June 2018. Steven enjoys entrepreneurship, developing new products, and solving challenging problems.
Instagram: @stevied213
LinkedIn: Steve Dourmashkin
---
Hacker by 5, Aircraft builder & pilot by 14, entrepreneur at 18, top exec at IAAS #25 INC 500  fastest growing firm in USA before 30. I love creating new products and solutions by combining technologies and processes from widely divergent industries.
Twitter: @thinkbiz
LinkedIn: Dan Salcedo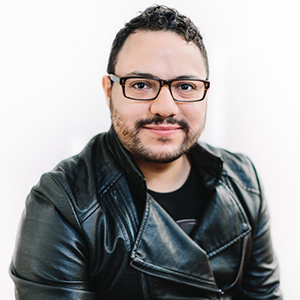 ---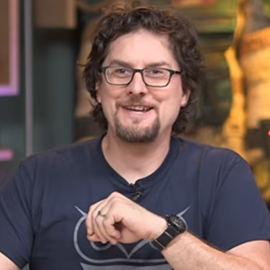 ---
Sean Charlesworth originally won Adam Savage's, MythBusters, Inventern contest with his OPUS V- Octopod Underwater Salvage Vehicle, an articulated octopus submersible model that he designed, modeled and 3D printed. This lead to him building the Millenbaugh Motivator for Adam's Hellboy Mecha-Hand replica. Sean is now the Fabrication Specialist for Adam Savage's Tested.com. He also designs prop kits you can build yourself.  He has designed and built projects for Tippett Studio, Formlabs and Dremel.
Twitter: @CworthDynamics 
Instagram: @CworthDynamics
Rob Weber is Founding Partner of Great North Labs, an early stage venture fund focused on helping founders launch and scale companies in the Midwest/Great Lakes region of America. Prior to Great North Labs, Rob co-founded NativeX (formerly named W3i/Freeze.com) in 2000.
In 2006, Rob shared the Ernst & Young Entrepreneur of the Year award with his twin brother, and business partner, Ryan Weber.  Rob was also named to the 2007 Inc. 5,000 CEO's Under 30 list.
Rob received his B.S. in Entrepreneurship from St. Cloud State University. Rob has served as a volunteer Board contributor for non-profit Minne*, the 20,000+ member community of Minnesota tech enthusiasts.
Twitter: @robertjweber
LinkedIn: Robert J. Weber
---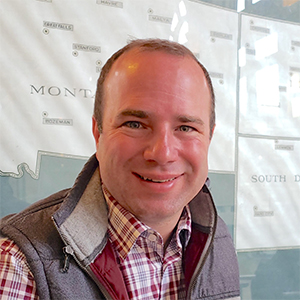 ---