UPDATE - 12/11/20
Since the initial outbreak in December 2019, Covid-19 has presented enormous personal and professional challenges to communities around the globe. Even now, with uncertainty expected to reach well into 2021, the pandemic is continuing to evolve and our sympathies go to all those affected.
Across Europe Protolabs is at the forefront of the engineering response to the crisis. We provide vital manufacturing services to medical supply chains, telecommunications providers, energy companies, water treatment services and other critical sectors. In fact, we have been defined as an essential business – a term used to describe businesses that support critical infrastructure and the fight against the Covid-19 pandemic.
This year we have been involved in many such projects across Europe. For example we have supported Michelin by 3D printing parts for reusable face shields for medical staff; AusDiagnostics by injection moulding parts for Covid-19 testing kits; and Isinnova by 3D printing parts for ventilator equipment for Covid patients.
Our 3D Printing, CNC machining and injection moulding services are well-suited to the current needs within medical supply chains, but also for all sectors of manufacturing – in particular during times of market uncertainty and supply chain disruption.
Open for business throughout the pandemic
With the pandemic continuing to develop in different ways from country-to-country, we have worked hard to ensure the health and safety of all our communities – employees, customers and suppliers. This is our priority concern at any time, not least during a time such as now.
All Protolabs sites across Europe have been made safe and Covid-secure to maintain a high level of health and safety for those on-site but also to continue providing a world-leading digital manufacturing service for our customers. We are confident of maintaining a fully operational business, regardless of the severity of restrictions.
The geographical variance and fluctuating nature of infection rates, and the different response strategies across the continent, create a complex and dynamic challenge for businesses. And now, with a number countries across Europe returning to lockdowns, it is important to communicate that we remain open for business and continue to provide the complete digital manufacturing service our customers rely on.
Supporting customers at times of great challenge
We believe Protolabs is well positioned to weather the type of disruption brought about by the pandemic, while assisting our customers through their own supply chain challenges. This is in part due to our digital end-to-end manufacturing processes. Our customer ordering process is e-commerce-based, requiring no human contact, but where contact is requested by our customers it is done via email and telephone. While our manufacturing processes are digital, and while we do need people to be in our facilities to operate, we require significantly fewer operators than any other type of manufacturing business. 
As for our own supply chain we primarily use widely available metals and plastics that can be sourced from multiple suppliers both domestic and international. Our supply chain team is well prepared with a dynamic risk-based management structure to help ensure business continuity throughout our supply base.  We have intentionally injected redundancies into our supply chain so as to create contingency relationships with alternate suppliers within dispersed geographic regions. This helps avoid supply chain risks for all of our customers.
Looking ahead and maintaining support for our customers
We will continue to monitor our resources and dependencies to help ensure a consistent experience for all of our customers. With our efforts to create Covid-secure environments for our staff, and a dynamic risk based management framework, we are not adversely affected by the pandemic. In fact we are working with many of our customers, even during lockdowns, to help them face their own challenges within their global supply chains.
---
Covid-19 Fightback: We supported Michelin in the supply of 10,000 sterilisable and reusable face shields for medics at two of France's largest university hospitals.
The two polycarbonate parts commissioned by Michelin – the headband and reinforcing piece – were initially 3D printed in just a day using our Multi Jet Fusion technology. Following minor adjustments to the CADs to reduce tooling costs, manufacturing then switched to injection moulding in order to supply a further 20,000 polycarbonate parts in just a few days.
#ProtolabsPROUD #fightcovid19 #OurPeopleMakeProtolabs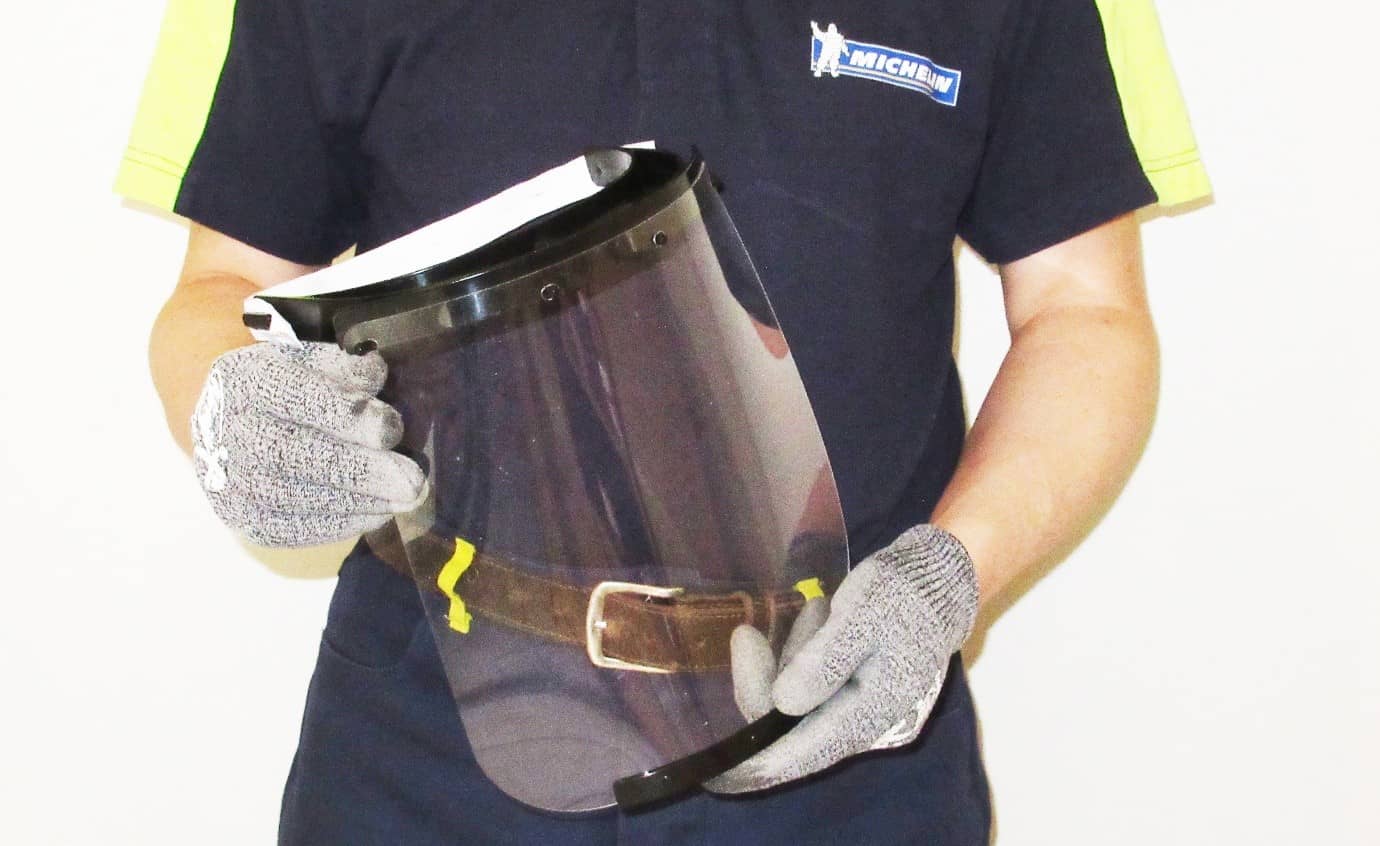 Peter Richards talks about how we are doing our bit to help the fight against COVID-19.
All the team here at Protolabs are incredibly proud to be able to assist at during this time.
#ProtolabsPROUD
Footage courtesy of ITV Central.
COVID-19 Fightback: We've been working with the Mercedes-AMG F1 team and engineers at UCL to help manufacture an urgent CPAP device for coronavirus patients.
Speed was of the essence for this project so we worked quickly to improve the parts' manufacturability, with iterations to the design that improved the tooling process – reducing tool development time down to just 3 days.
The new CPAP (Continuous Positive Airway Pressure) system is another fantastic medical device in response to COVID-19. It will help keep patients off ventilators and help reduce demand on intensive care.
#ProtolabsPROUD #fightcovid19 #OurPeopleMakeProtolabs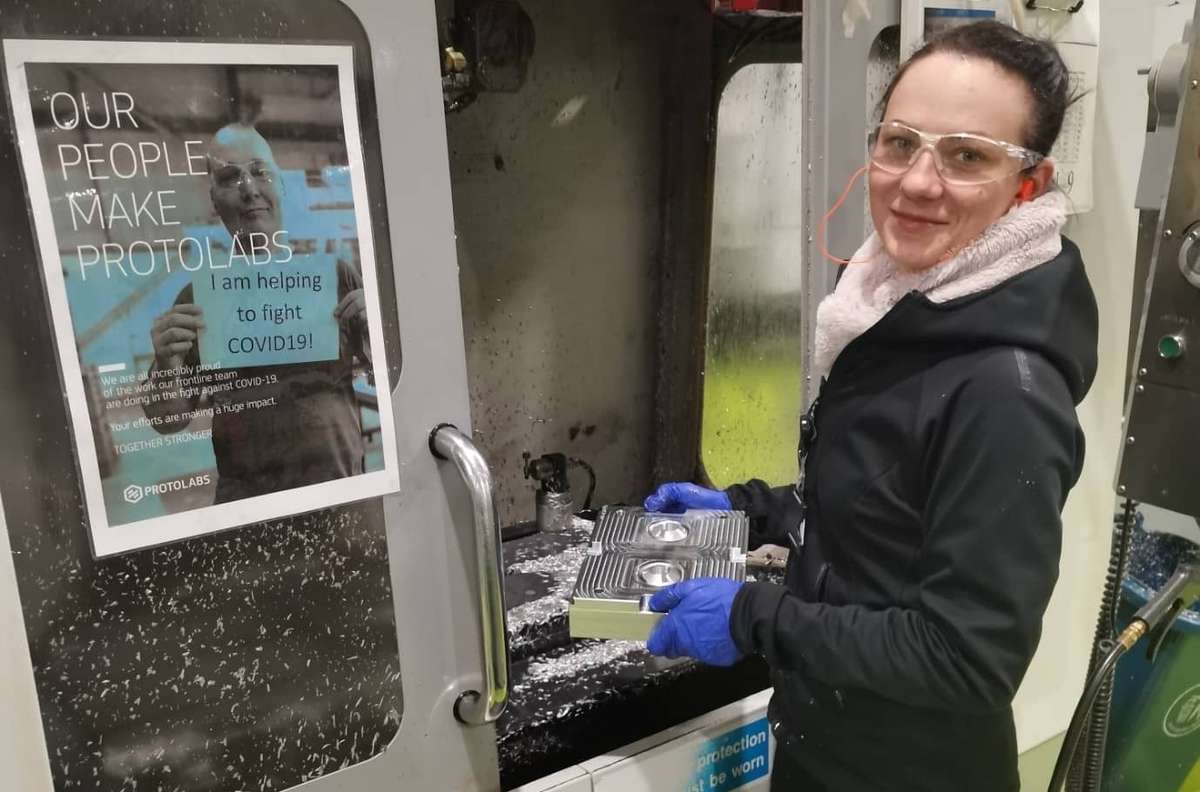 ---
UPDATE - 15/4/20
Protolabs' company status has recently been declared 'essential for the health sector' by the UK Government's industrial department (BEIS). We've earned this status by offering unrivalled speed through our bespoke software and manufacturing technology.
In the effort against COVID-19 right now we're rapidly supporting medical supply chains across Europe in what is a generation-defining moment.
Our People Make Protolabs.
We feel incredibly proud of the active part our employees are playing in the fight against the novel Coronavirus.
We're supporting engineers in the 3D printing of Ventilator masks, the moulding of parts for COVID-19 testing kits, and the development of casings for patient ventilators. These are just a few examples of how we're helping, so a big thank you goes to our colleagues.
COVID-19 Fightback: We're injection moulding parts for COVID-19 testing kits to be used in hospitals across the UK and medical diagnostics centres across Europe.
Global molecular diagnostics company, AusDiagnostics, came to us for support in the manufacture of plastic cassettes for housing the critical medical solution required for testing COVID-19. The number of kits needed will increase rapidly in the weeks ahead to meet the growing demand, but we're absolutely ready to support this.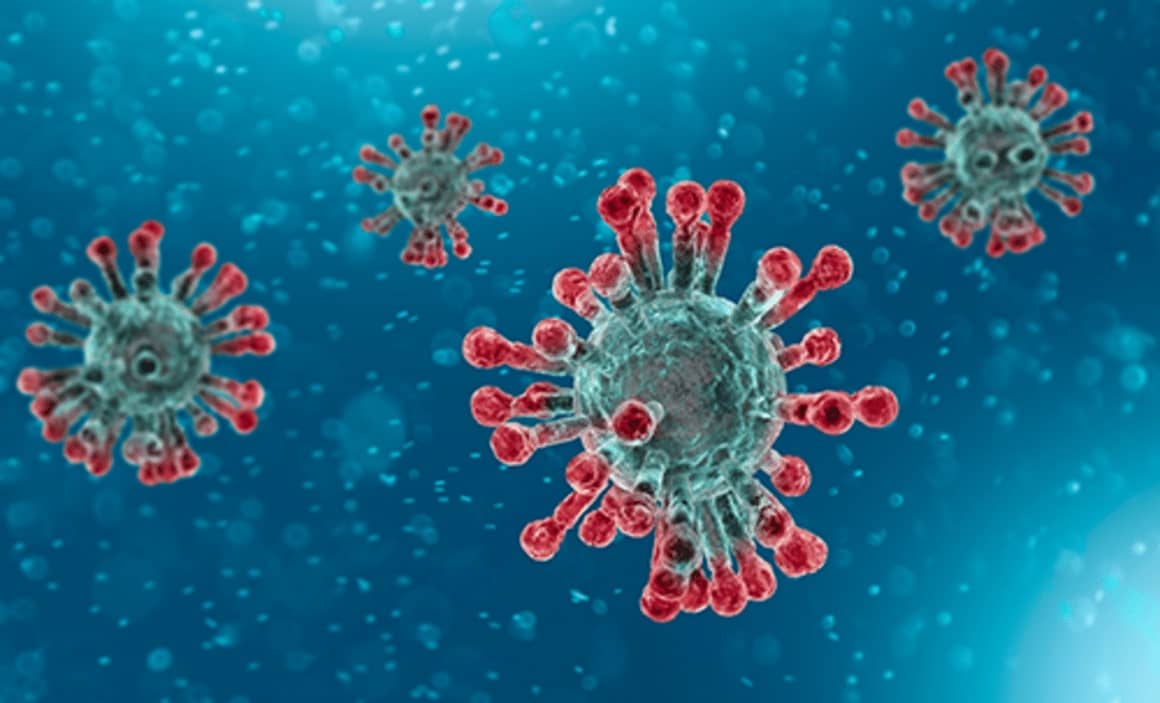 COVID-19 Fightback: We feel incredibly proud of the active part we're playing in supporting society and fighting the novel coronavirus pandemic.
We're seeing fantastic work from the whole team here – everyone at Protolabs plays a vital role in us being able to support the needs of our customers.
We're supporting engineers in the 3D printing of ventilator masks, the moulding of parts for COVID-19 testing kits, and the development of casings for patient ventilators. These are just a few examples of how we're helping, so a big thank you goes to all our colleagues.
COVID-19 Fightback: We're supporting Italian engineers in the conversion of Easybreath snorkeling masks into hospital ventilator masks for frontline medical staff.
It's heartening for us to be able assist in the fight against the COVID-19 pandemic. We are supporting Brescia-based Isinnova by preparing to supply 100 3D printed kits - valves that can be easily assembled with the snorkeling masks by healthcare professionals. The assembly effectively converts them into non-invasive ventilator masks that could help save lives.
Hospital ventilator masks for medical staff are in short supply so it's great that trialling has been successful and the new masks can be available for emergency situations in Italy and across the world.
---
UPDATE - 24/3/20
We've recently been deemed an essential business and will remain open during this crisis for our customers. Right now, we are operating normally for all medical and non-medical orders but are prioritising medical orders on the manufacturing floor. All other orders will continue to be manufactured and delivered as promised. That said, we've also been working to keep our employees as safe as possible, including mandating those who can work from home to do so. And we have implemented rigorous safety protocols in our manufacturing facilities to ensure all Protolabs employees and their families remain safe and healthy.
We're in this together. We're here to help. Stay safe.
---
UPDATE - 22/3/20
During these times of unprecedented human impact of the global COVID-19 outbreak, we want to offer our assistance to our medical customers. Protolabs remains open for business and is committed in helping you accelerate production of urgent components needed to respond to the current coronavirus crisis.  We are able to produce custom injection moulding, CNC and 3D printing parts in as fast as one day. We're committed to prioritising those orders and waiving expedite fees in order to get critical medical supplies into the market. We are actively working with several medical companies who are in need of urgent medical component manufacturing. We're working with all of them to expedite orders without additional fees.
Please reach out to your Protolabs account representative to discuss any urgent needs in an effort to get medical aids, supplies, or equipment in the hands of those who need it the most. You can always reach us at +44 (0) 1952 683047 
---
Contact Us
Protolabs is open for business and all of our locations are currently operating as normal. For specific COVID-19 related inquiries, please refer to key contact information below:
For media/press inquiries: Matthew Hatch, Communications Manager [email protected]
For Customer Service/ Application Engineering and Sales:  +44 (0) 1952 683047
Thank you for your enquiry. We will get back to you very soon. 
Protolabs Team