On-Demand Production
Reduce total cost of ownership and manage demand volatility with low-volume injection moulding
Our digital approach to injection moulding makes it a viable and cost-effective process for not only prototypes but also low-volume production runs.
25 to 10,000+ parts
Shipped in 15 working days or less
Leveraging On-Demand Production
1.

Low Volume-Runs
Validate part design, assembly processes, and market demand with pilot runs prior to mass production.
Manage inventory overhead with production of parts only when demand dictates.
Use as the primary production method for products with annual sales volumes of a few thousand, or even a few hundred, units.
2.

Bridge Tooling
Implement cost-effective aluminium tooling before committing to a capital expense with steel tooling.
Minimize the "cost of waiting" for a steel tool—and get to market quicker.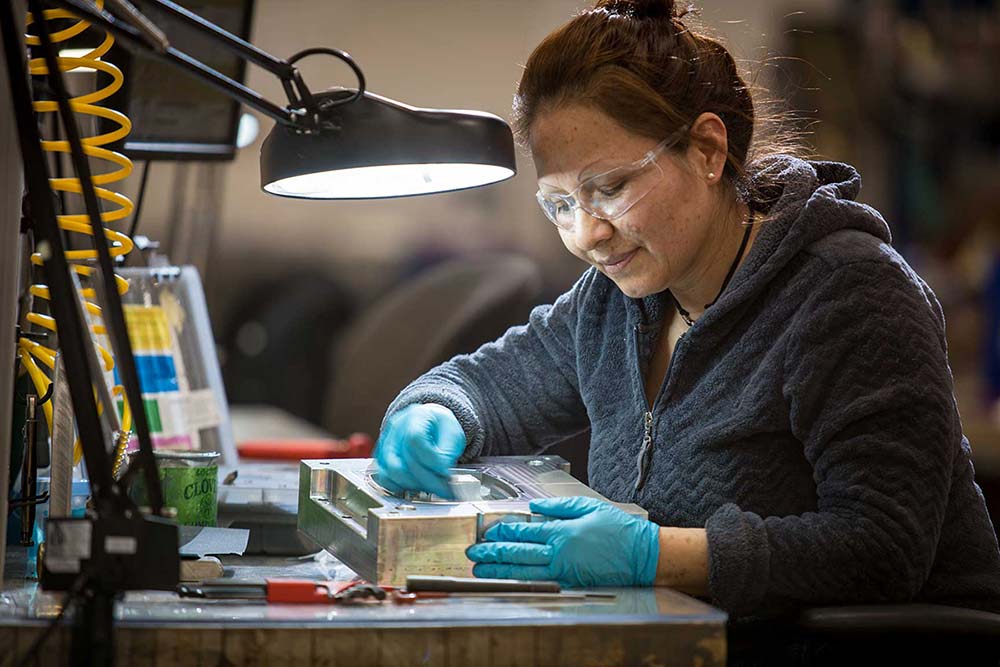 3.

Supply Chain Emergencies
Minimise down time and reduce the risk of stock-outs when large-scale production tools are being repaired.
Mitigate the risk of domestic and global shipping delays by having a reliable, on-demand supplier of low-volume parts.
Manage increases in demand volatility without going on back-order.
4. 

End-of-Life Planning
Place on-demand production orders during the decline of product's life cycle.
Mitigate the risk of inventory write-offs by ordering parts in lower quantities.
Demand Volatility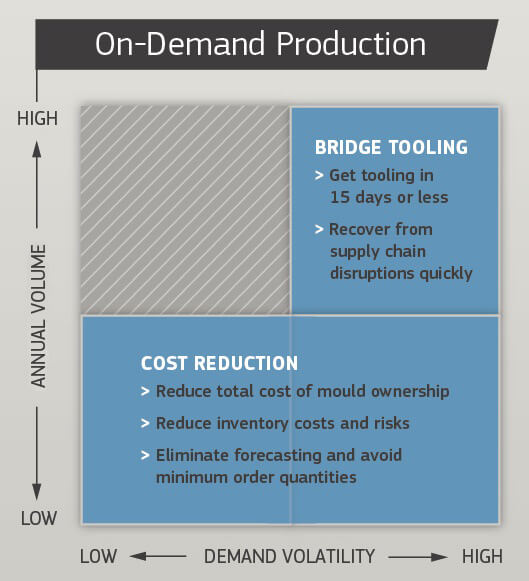 Product Life Cycle