5 Supply Chain Risks to Watch Out for in 2023
Posted On May 1, 2023 By Protolabs
As we move through this year, many of the supply chain challenges experienced in 2022 will likely stick around or even escalate. To make matters trickier, there may be other disruptive events on the horizon.
1. China-Taiwan Crisis Could Worsen the Global Semiconductor Shortage
Escalating tensions between China and Taiwan have raised concerns about a military conflict in the region. This could destabilize Asia and have serious consequences for global supply chains. Taiwan is a leading producer of semiconductor chips and disruptions to its production capability could further exacerbate the global chip shortage and impede the production of smartphones, computers, vehicles, and electronic appliances. The involvement of other countries, such as the United States and Japan, could further increase trade tensions with China.
---
---
2. No Swift Solution in Sight for Port Congestion
Global shipping delays initially triggered by the COVID-19 pandemic and subsequently aggravated by the Suez Canal blockage and the invasion of Ukraine are expected to continue into 2023. Barring any other unpredictable obstructions or major labor disputes, port congestion and the consequent higher shipping rates are expected to improve gradually.
---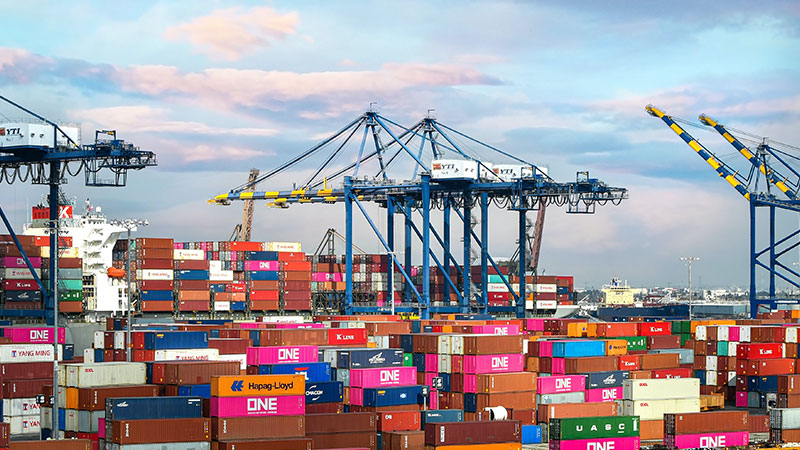 ---
3. Inflation Can Disrupt Supply Chains by Causing Uncertainty in Demand
With inflation at its highest in three decades and the cost of labor, materials, energy, and transportation rising, supply chain costs are also rising. These higher costs are reflected in commodity prices, so as the cost of living increases that's likely to have an effect on consumer behaviors and demands. A rigid supply chain can collapse if it can't adapt to uncertainty in demand. Inflation also comes with other risks, such as labor strikes and a greater chance of bankruptcy, which can disrupt trade networks.
4. Surge of COVID Cases in China May Hamper Manufacturing Capabilities
China's enduring zero-COVID policy and an increase in outbreaks in various cities led to major lockdowns in 2022, which has affected supply chains. A lockdown in Zhengzhou in November 2022, where Apple operates its biggest iPhone production facility, caused delays for Apple customers around the world. As long as the country's zero COVID policy is in effect, supply chains are susceptible to sudden disruptions due to factory closures or capacity reductions.
5. New Carbon Emission Regulations May Lead to Slower Movement of Goods
New regulations designed to curb carbon emissions may lead to slowdowns in shipping speeds. As instructed by the International Maritime Organization, cargo ship operators must monitor and decrease emissions in 2023. In order to meet their emission targets, older cargo ships must be upgraded or cruise at 10% slower speeds. The decrease in transport speeds is expected to create supply chain lags.
Full Supply Chain Resilience Report
This excerpt is part of our larger Supply Chain Resilience Report. Download a free copy
Download Full Report