Interview with Jane Edwards, HR Advisor
Posted On 17/08/2023 By Protolabs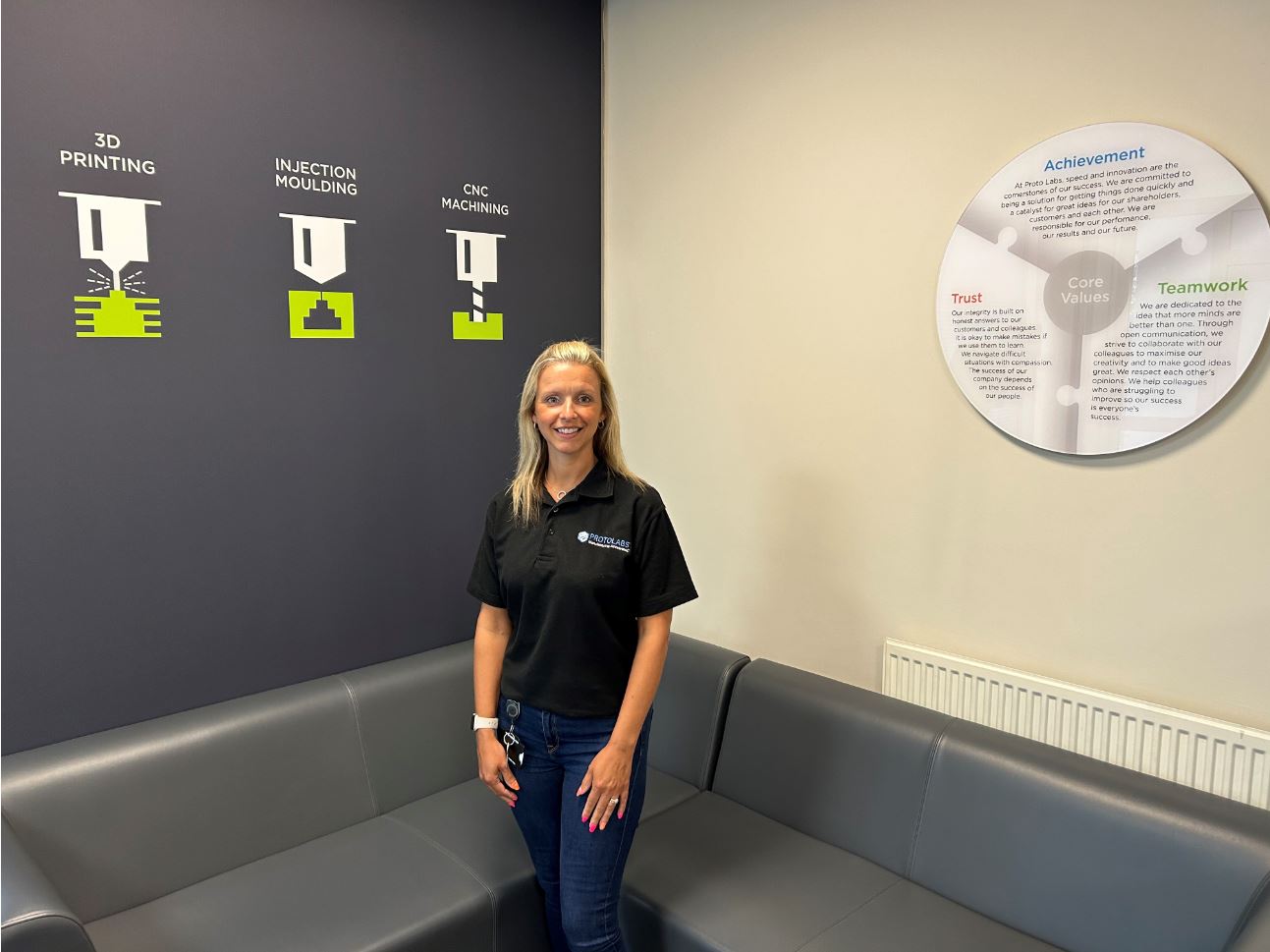 Who are you and what is your position at Protolabs? 
I'm Jane Edwards a HR advisor at Protolabs, I've worked in this team for just over a year.  
How does a typical working day look like for you?  
One of the best things about my role is that there is no typical working day, every day is different giving you so much variety.  
What do you like most about your job?  
The best part about my role is the people I work with, the main reason for me choosing a career in HR is because I'm a people person and get pleasure supporting people and helping them achieve their goals.
What's your favourite lunch routine?  
Springtime lunch walks, it's a great time to chat with other colleagues or spend time planning the rest of your day in the fresh air.
What's the most unique thing you've done/ you've worked on at Protolabs so far?  
I climbed Snowden with other Protolabs employees in over 30-degree temperatures for a charity event. This was a great opportunity to get to know employees all over the business who worked in different departments at different levels. I also learnt some Bear Grylls survival skills! 
Why did you choose Protolabs?  
I chose Protolabs as I wanted more exposure in a HR environment, Protolabs being an international company with 400 + employees in the UK were certainly going to help with this. I was aware that my new manager also had many years of experience and lots of exposure in larger businesses and was keen to be coached and mentored by a manager with such a high calibre.  
What advice would you give to yourself looking back on starting at Protolabs? 
I would advise myself not to be so hard on myself and put unnecessary pressure on myself, so far my journey has been fantastic I receive so much support from all levels of management who give me the autonomy and confidence needed in my role.   
Describe what Protolabs means to you in 3 words.  
Enjoyable, Busy and Challenging.