CNC Machining
Ideal for prototypes and low volume production parts (1 to 40+).
Request an online quote today.
CERTIFICATIONS
ISO 9001:2015 | JOSCAR
40+
Plastic and metal materials
75,000+
Machined parts each month
CNC Machining Processes

Looking for a reliable, quick-turn supplier of machined plastic and metal components? With hundreds of CNC machines, our unmatched in-house capacity ensures your parts are shipped on-time, every single time. At Protolabs, our CNC machining facilities are designed for both rapid prototyping and low-volume production of end-use components.
---
CNC Milling
CNC milling is a subtractive manufacturing process that uses 3-axis milling and 5-axis indexed milling processes to rapidly cut solid plastic and metal blocks into final parts.
CNC Turning
CNC turning with live tooling combines both lathe and mill capabilities to machine parts with cylindrical features from metal rod stock.
Metals
Brass
Carbon Steel
Copper
Mild Steel
Stainless Steel
Titanium
Plastics
ABS 
Acetal
Delrin (POM)
HDPE 
Nylon
PEEK
PEI
PET
PE-UHMW
PMMA
Polycarbonate
Polypropylene 
PPSU
PS
PTFE
PVC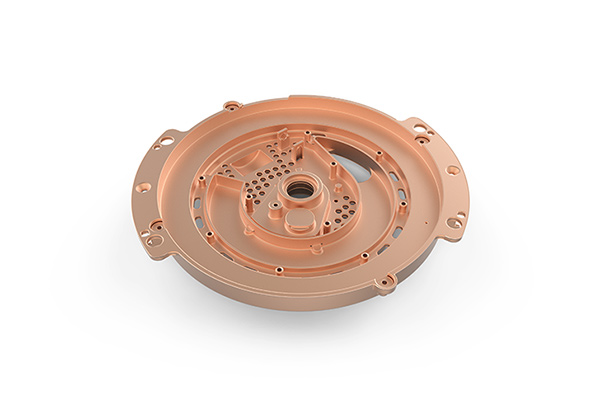 ---
Design Guidelines for CNC Machining
Maximum Part Size

3 axis: 254mm x 178mm x 95mm

5 axis: 66mm x 73mm x 99mm

(Max size for Aluminium 559mm x 356mm x 95mm)

Minimum Part Size
6.35mmx 6.35mm
Tolerances
Typically, Protolabs can maintain a machining tolerance of +/- 0.1 mm. Parts may be as thin as 0.5 mm in regions as long as nominal part thickness is above 1 mm. Maximum depth that can be milled is 50 mm from either side of part. For specific milling dimensions by material, see maximum part extents for machining.
Radii
Sharp inside corners on a part will be radiused (rounded) as a natural result of the CNC machining process. Resulting radii will be identified before the part is milled.
Text
• Recessed text should have a minimum stroke width of 0.5mm.
• The spacing between characters on raised text should be 0.5mm or greater.
• Minimum recessed text depth of 0.3mm.
• If design permits it, opt for recessed text versus raised.
 
 
Metric
Maximum Dimensions
Diameter
75mm
Length
228mm
Minimum Dimensions
Diameter
4mm
Length
1.27mm
Wall Thickness
0.5mm
Angle
30°
Tolerances
+/- 0.1mm
---
Why Choose Protolabs for CNC Machining?
---
Advantages of CNC Machining
The subtractive process of CNC machining provides multiple benefits for both prototyping and low-volume production parts.
Precision and repeatability
Tight tolerances
Production-grade materials
Quick-turn parts within 1 day
CNC Machining Applications
CNC machining is widely used throughout the aerospace, medical, automotive industries for its ability to rapidly manufacture precise parts in production-grade materials. Typical CNC parts, include:
Housings and enclosures
Brackets
Fixtures for manufacturing
Gears and bearings
Internal mechanical components
Medical instrumentation
---
What's in an Online CNC Quote?
---
"We primarily use Protolabs to test new ideas...as we consider a potential design improvement, we want the ability to create parts and see how they perform as quickly as possible."
Additional Links and Resources