Mahle
Protolabs Rapidly Machines 'Phase A' Validation Parts for Vacuum Casting
40 Complex Parts Rapidly Produced for Safety and Endurance Testing
Nicolas Edel is a Pre-Development Engineer at Mahle, one of the largest automotive suppliers in the world. He is currently overseeing the development of a new generation of high-voltage heaters that are compatible with the 800-volt architecture in fast-charging electric vehicles.
He recently placed an urgent order with Protolabs to machine two small batches of complex aluminium parts, so that approximately twenty new casing prototypes could be produced. The prototypes, which were intended for concept and design validation, as well as extensive endurance and safety tests, had to demonstrate mechanical performances and dielectric properties that are as close as possible to the parts from the series, which will be made from vacuum-cast aluminium.
Working from the original CAD model, and despite an average machining time of 20 hours per part, Protolabs rose to the dual challenge of speed and quality. The first 10 parts were delivered in an incredible six days and the remaining 30 parts were delivered in just three weeks.
A New Generation of High-voltage Heaters for 800-volt Vehicles
The constant voltage increase in vehicles' electrical architecture has led to changes being made to the air conditioning systems in vehicle interiors. There are still only a small number of high-voltage electrical heaters, like those provided by Mahle, that can be directly connected to the 800-volt architecture in new fast-charging electric vehicles. This is because, despite the benefits provided through reduced electricity consumption and a lower conductor weight, they pose major constraints around design and safety.
Mahle has managed to overcome these constraints and, thanks to its broad range of expertise, can meet all of the manufacturer's specifications with integrated solutions that do not require any cables or additional interfaces.
At A Glance
Challenge
Machine 40 highly complex aluminium parts, designed ultimately for vacuum casting, as quickly as possible.
Solution
Combine the power of Protolabs' manufacturing analysis, expert advice and production speed.
Outcome
The first 10 parts delivered in 6 days and the remaining 30 parts in 3 weeks. High-quality prototypes allow validation according to motor industry standards.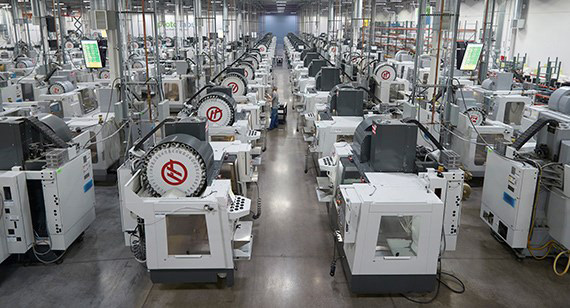 One Casing, Four Functions
The aluminium casing designed by Mahle (with initial prototypes machined by Protolabs) performs four functions at once. It protects electronic components from dust and humidity, acts as a Faraday cage, allows heat transfer between electronics and ambient air flows and, finally, helps to mechanically secure customer interfaces.
Each of these functions have implications on the selection of the aluminium alloy used.
"When producing the machined prototypes, we could not use the series alloy", explained Nicolas Edel. "We selected the 6082 alloy, which Protolabs had recommended to us on a previous project with the same constraints. It provides an excellent balance between thermal conductivity, mechanical strength and machining precision".
From CAD Design to Machined Part
As previously mentioned, both casing parts were designed for vacuum casting. Despite their complexity, the DFM (Design for Manufacturability) was validated by Protolabs' proprietary software with very few changes required.
"On these parts, we have very thin walls, very small areas between some walls and corners connected to the cast, which make machining difficult", explained Nicolas Edel. "The Protolabs experts were responsible for modifying the non-machinable parts. We received a revised DFM 24 hours after submitting our parts and we immediately accepted it. If we had to redesign our parts, we would have lost quite a few days".
Nicolas Edel added, "We ordered an initial batch of five units of each part in order to check for correct assembly. We only needed to make very small adjustments. The DFM was updated by Protolabs and we moved on to the second batch. Given the machining time required on each part (20 hours on average), we were assured by the sales department that the deadlines would be met. However, we were confident about Protolabs' production capacity, since we had already put it to the test for a similar part. The 30 parts for the second batch were delivered in three weeks, as scheduled".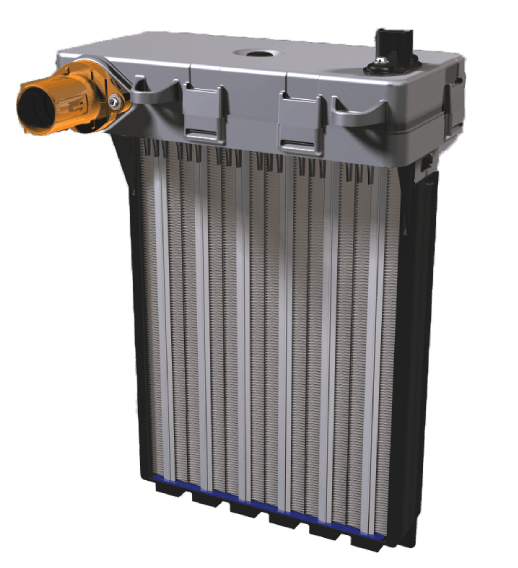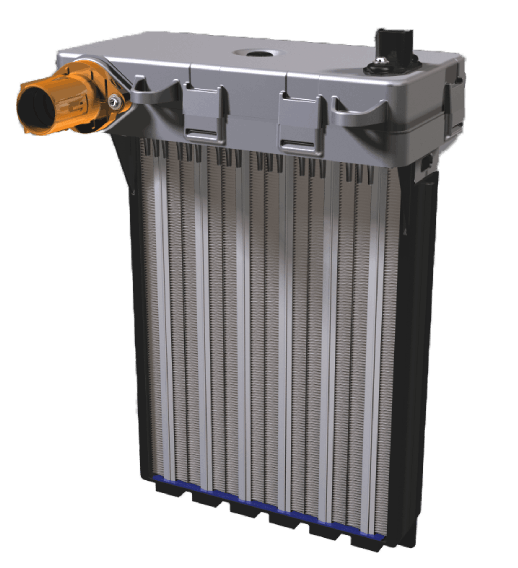 "We received a revised DFM 24 hours after submitting our parts and we immediately accepted it. If we had to redesign our parts, we would have lost quite a few days."
When asked about the Protolabs service, Nicolas Edel summed it up in two words: timely and efficient.
Explaining further, he said, 'Their processes are reliable and their sales and technical teams are available if you need them. The digital interface suits me perfectly and saves a good deal of time. I can get a quote in 10 minutes if my DFM is correct and I can place my order directly. What's more, I have control over my parts.'
Nicolas Edel, Pre-Development Engineer, Mahle