Metal 3D Printing (DMLS)
Get quality metal 3D-printed prototypes and production parts. Request an online quote today.
CERTIFICATIONS
ISO 9001:2015 | ISO:13485 | DNV Qualification of Manufacture Certification for Inconel 718
---
Direct metal laser sintering (DMLS) is an industrial metal 3D printing process that builds fully functional metal prototypes and production parts in 7 days or less. A range of metals produce final parts that can be used for end-use applications.
Metal 3D printing technology is commonly used for:
Prototyping in production-grade materials
Complex geometries
Functional, end-use parts
Reducing metal components in an assembly
---
Compare Material Properties
Materials
Resolution
Condition
Ultimate Tensile Strength
(MPa)
Yield Stress
(MPa)
Elongation
(%)
Hardness

Stainless Steel
(316L)

20 μm
Stress Relieved
614
503
55
94 HRB
30 μm
Stress Relieved
634
496
58
94 HRB
Aluminium (AlSi10Mg)
15 μm
Stress Relieved
310
214
8
46 HRB
30 μm
Stress Relieved
345
228
8
59 HRB
Cobalt Chrome
(Co28Cr6Mo)
20 μm
As Built
1255
772
17
39 HRC
30 μm
As Built
1213
820
14
38 HRC
Inconel 718
20 μm
Stress Relieved
986
676
36
33 HRC
30 μm
Stress Relieved
993
627
39
30 HRC
30 μm
Solution & Aged per AMS 5663
1434
1207
18
46 HRC
60 μm
Stress Relieved
958
572
40
27 HRC
60 μm
Solution & Aged per AMS 5663
1386
1200
19
45 HRC
Titanium
(Ti6Al4V)
20 μm
Stress Relieved
1055
951
15
35 HRC
30 μm
Stress Relieved
993
855
18
33 HRC
These figures are approximate and dependent on a number of factors, including but not limited to, machine and process parameters. The information provided is therefore not binding and not deemed to be certified. When performance is critical, also consider independent lab testing of additive materials or final parts.
---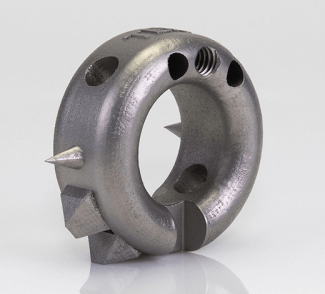 Standard Finish
Expect roughness values of 0.004 to 0.010mm Ra, depending on material and resolution. (For specific values by material, resolution and angle, please consult the material datasheets)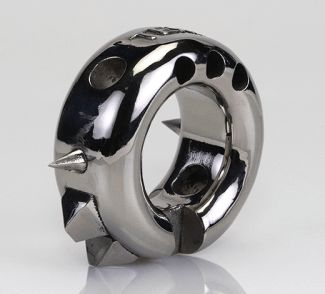 Custom Finish
Secondary options include hand-polished or machined surfaces upon request. When tighter tolerances are required, we can provide secondary machining operations such as drilling, slotting, milling, and reaming.
Looking for an additive manufacturing solution for production projects? With our metal 3D printing technology, you're able to choose from several secondary processes like post-process machining, tapping, reaming, and heat treatments that produce end-use production parts. To ensure high-quality parts, we also offer powder analysis, material traceability, process validation, and inspection reporting, and our direct metal laser sintering (DMLS) 3D printing process is ISO 9001 and ISO 13485 certified. It's industrial 3D printing designed around your project needs—whether prototyping or production.
---
1. Expertise
Consultative quoting and design feedback from our experienced engineering team and reliability from a manufacturer that has 3D printed millions of unique geometries over the last two decades.
2. Project Management
Dedicated project management support for all of your production needs from part design to finishing processes.
---
3. Scale
More than 100 industrial-grade metal and polymer 3D printers across five additive manufacturing technologies supporting production projects in various engineering-grade materials.
4. Quality
Rigorous process controls and engineering staff focused on achieving parts with tight tolerances, dimensional accuracy, and robust mechanical properties.
---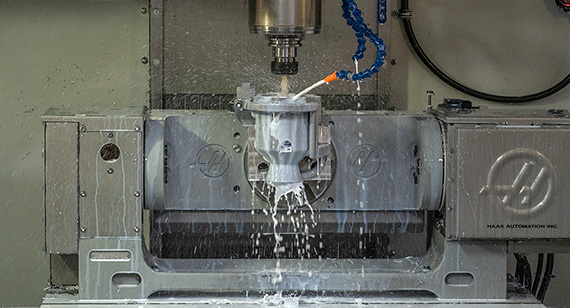 Achieve tight tolerances while having the design freedom of additive manufacturing.
3- and 5-axis milling
Wire EDM
Tapping
Powder Analysis & Material Traceability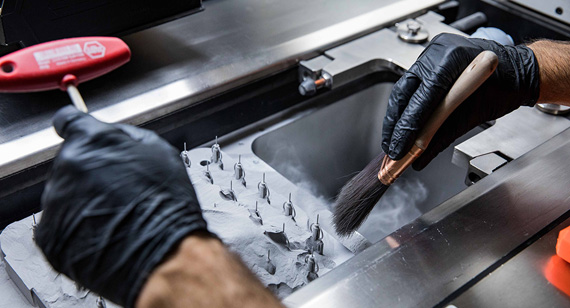 Analysis of powder and traceability of the supplier to meet your production requirements. 
Traceability
Chemistry
Particle size and distribution analysis
Mechanical Testing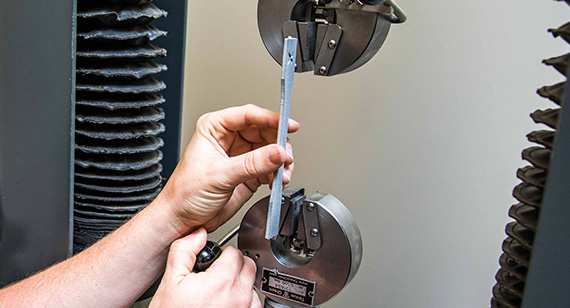 Certified testing to confirm mechanical requirements on production parts.
Tensile
Hardness Testing
Fatigue
Vibration
---
Heat treatments
Specialised heat treatment processes improve the mechanical properties of parts by relieving internal stresses that develop during the sintering process. 
• Stress relief
• Hot isostatic pressing (HIP)
• Solution annealing
• Aging
Quality Inspections & Reports
Validate part geometry and evaluate material structure for quality reporting.
• Dimensional inspections with report
• First article inspection (FAI)
• CMM, optical, and CT scanning
• X-ray
• Surface roughness and porosity analysis
• Certificate of compliance with parts tracking
---
---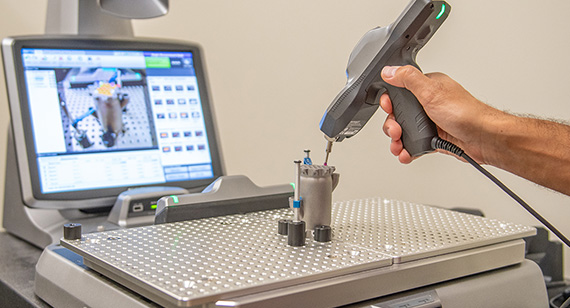 ---
DMLS materials are generally accepted to be equal or better than those of wrought materials. DMLS is also ideal when the geometry or structure of the part is not possible in any other process (for weight saving designs using honeycomb or latice structures for example). Protolabs can also produce parts for implant medical applications. We also offer a number of secondary services such as painting, post machining and measurement and inspection, to further enhance the finish of your 3D-printed project design.
Get a Quote
---