Interview with Ralf Kager, Supply Chain Manager
Posted On 30/06/2022 By Protolabs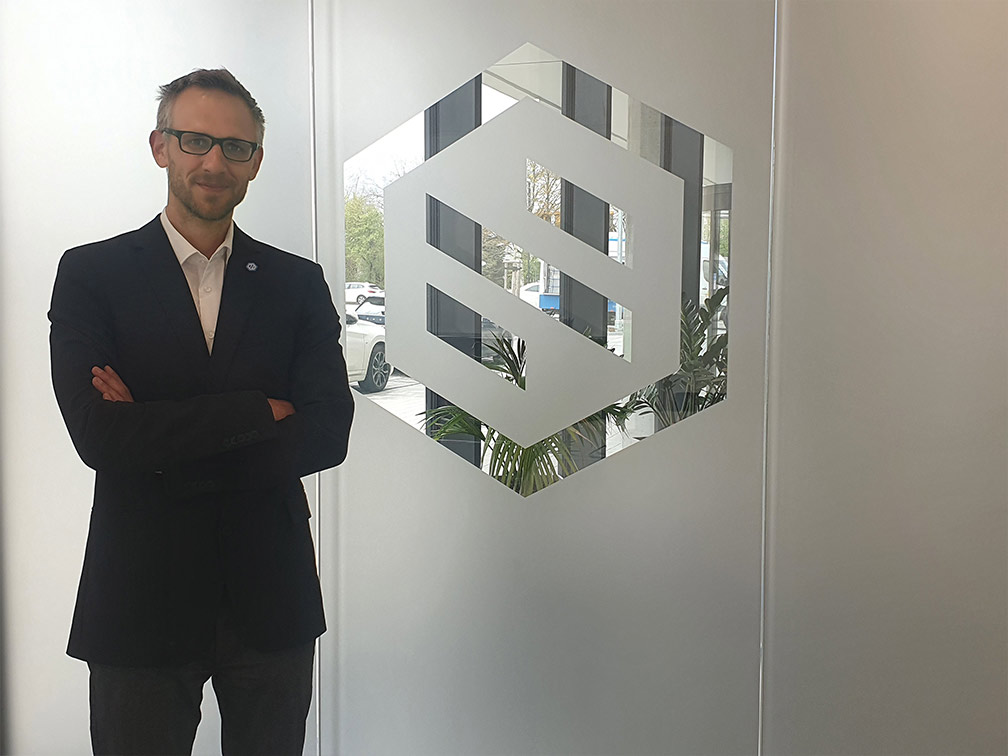 Who are you and what is your position at Protolabs?
My name is Ralf Kager and I'm the Supply Chain Manager for our 3D printing facility in Putzbrunn, Germany. I am responsible for the purchasing and logistics departments. I started in 2015 as a project manager for a key customer in the automotive industry, then developed into a customer quality engineer for technical complaints processing before taking on my current role in 2021.
How does a typical working day look like for you?
A typical working day for me is divided into management/strategy work and really "hands-on" stuff, supporting my team in the day to day business. I am still involved in a lot of operational processes and take care of the induction and training of my team in our systems. I also work with various other departments to improve processes and make the teams' work life easier. The improvement and digitalisation of our processes, as well as the professionalisation of my team members, is my focus for the future. 
What do you like most about your job?
That I can work independently and contribute ideas. I have full backing and trust from my manager. That has always been the case throughout my entire Protolabs' career and I have always appreciated that. There is a lot of trust, I can put forward ideas and also question things in a critical way. We don't have rigid guidelines from the top that you only have to implement. As the manager of two teams, I have a great deal of freedom to implement my ideas in order to advance these departments. I think that's great and I appreciate it very much.
What's your favourite lunch routine?
I prefer to spend my lunch break with different colleagues, mostly in the canteen. I make sure that I don't always have lunch with the same people and not only with my own team, but that I maintain contact with other colleagues from different areas of the company. 
What's the most unique thing you've worked on at Protolabs so far?
There are several things. In my first role, it was a very large and complex project for a large automotive customer. The interesting thing was that we installed all our technologies in this order and did all the project planning from A to Z. As a customer quality engineer, it was a complaint from a smaller customer, who we managed to win over in the end thanks to our proactive approach. This customer still fills our machines today. And currently it is the optimisation and digitalisation of our purchasing and logistics processes, for which I have to question the entire process and involve other departments.
Why did you choose Protolabs?
I was working for a client before and that's how I came into contact with Protolabs. Then one thing led to another and I was convinced in the interview that I could find good opportunities for my future here. And that has proved to be true.
What advice would you give to yourself when you look back to starting at Protolabs?
My advice would be to do everything the way I did it. I went into the new position with an open mind, I took notes on everything, I wanted to get to know the company, and I was interested in the technologies. And if we can turn the question around, what advice would I give to someone else, it is to do exactly that: to bring the interest, to be open, to absorb everything and also to be open to your colleagues and to use their knowledge.
Describe what Protolabs means to you in 3 words.
Future. Solidarity. Family.
Ralf Kager, Supply Chain Manager at Protolabs was interviewed by Magdalena Maehrlein, Talent Acquisition Partner Europe at Protolabs. This interview was conducted in German and translated into English.