Ascilion
Good advice on manufacturing was crucial for Ascilion
Sweden can boast many technical innovators. Kista just outside the centre of Stockholm is one of the main breeding grounds for these entrepreneurs - many of them have engineering backgrounds and experience from the many technology companies that reside here. Medical technology company Ascilion is one of these new and exciting research companies carrying on the Swedish technical research tradition.
Their exciting solution is about painless sampling in healthcare. Today, it is most common to extract blood samples for analysis, however the fluid between the cells, so-called interstitial fluid (ISF), contains several of the biomarkers needed and can therefore also be used for analysis. Ascilion's solution uses a large number of extremely small, hollow silicon microneedles on a chip which then, with the help of a vacuum, draws the liquid from the patient.
Microneedles in silicone for sampling
The microneedles are so extremely small that they only penetrate into the outermost layers of the skin. It feels a bit like touching a Velcro strap, so completely painless. The patented solution is still under development and is not yet on the market, but many can already see the potential and there is a lot of interest and there are several studies ongoing and underway.
Markus Renlund is one of Ascilions' founders. Since the company was started in 2012, much focus has been on developing the actual silicone chip with the microneedles, but since May 2021, focus has moved to looking closer at the manufacturing process.
Often start-ups, regardless of industry, may not have all the necessary skills in-house. When it comes to solutions that will result in physical products, it is extremely important to choose the right partner to make sure that the product ends up being manufacturable. It is also important to do it relatively early in the process as design and manufacturability are interlinked.
"It was one thing to develop the product itself, but we are not mechanical engineers and it requires unique expertise to create a product that can be produced in a good and efficient way," said Markus Renlund. "We used 3D print for the chip holders during the first development phase, so we understood how that worked. We thought maybe this could be a way of manufacturing the product in the future, but we really needed some good advice. We found Protolabs' website, contacted them and received very quick feedback."
Fast and competent feedback
Like all customers who come to Protolabs, the process for Ascilion started by uploading their CAD models into Protolabs' systems.
"Protolabs' consultants quickly came back with recommendations, and so it continued back and forth throughout the process. The iteration went very fast and we have clearly got a better product, which is also manufacturable, as a result", Markus continued.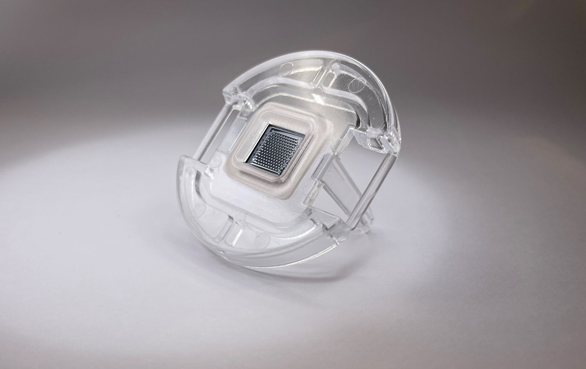 At A Glance
Challenge
Swedish medical innovators, Ascilion, turned to Protolabs for support transitioning from product development to manufacture of a revolutionary blood sampling product.
Solution
Having initially developed the blood sampling product, Ascilion found the guidance from the Protolabs Team invaluable. Advice on the choice of materials and iterations to the design meant the prototype was optimised for injection moulding. Saving time and costs.
Outcome
Ascilion are now ready to scale up production, with a product designed according to manufacturability, using Protolabs' rapid injection moulding service. Ascilion have also moved on to using Protolabs' 3D printing service for prototyping.
"What has been so remarkable is how Protolabs staff took their time to explain and basically taught us about plastic, an area we did not know much about. Consultants often come in, do the work, and then take their knowledge with them when they leave. That's not the case with Protolabs. They are generous and share their knowledge and skills."
Markus Renlund, Founder, Ascilion
Click to enlarge
Injection moulding better and cheaper
The consultation process resulted in changing the manufacturing method and using injection moulding rather than 3D printing for all the plastic parts in the solution. The product was redesigned accordingly, also taking into consideration the need for it to be sterile packaged in an effective way, after manufacturing.
At the beginning of 2022, Ascilion will start scaling up the volumes. They continue to use Protolabs' services both in injection moulding and now also 3D printing of prototypes.
"We thought, like probably so many others, that it would be too expensive to manufacture using injection moulding, especially for such small volumes. Without Protolabs' help, we would not have gained the knowledge we have today and we are really extremely satisfied with our collaboration"
Markus Renlund, Founder, Ascilion