---
Aerospace Manufacturing in 2023 - The Big Issues
This panel discussion explores the 2023 joint survey from the Royal Aeronautical Society and Protolabs, which saw over 1,800 individuals give their opinions on the key innovations, the value they add to the industry, and the potential barriers to adoption.
In the panel we discuss:
The key manufacturing technologies being used in the Aerospace sector.
The biggest challenges when adopting manufacturing technologies.
Where the industry is focused now and how the respondents feel that focus will shift over the next three years
---
Speakers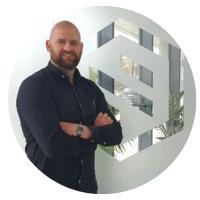 Tasos Pantelis, European Project Engineer - Additive Manufacturing, Protolabs
Highly qualified in Design and Mechanical Engineering, over the past 7 years Tasos has been an integral part of the team at Protolabs.
His journey started as an Application Engineer, a team key to internal and external stakeholders offering high level technical support and advisories when clients are searching for design and manufacturing solutions. During this time, Tasos became a Protolabs Additive Manufacturing Champion, making him a go-to representative for process and capability advice.
Regularly featuring in trade articles, presentations, papers and industry specific panel discussions, Tasos has a strong portfolio and holds a strong position as an influencer in the Additive Manufacturing arena.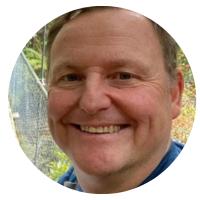 Colin Mitchell, Head of Future Industrial Systems, Airbus
Colin Mitchell boasts more than four decades of experience in aerospace manufacturing. In the initial decade of his career, he was involved in helicopter assembly and military aircraft maintenance, repair, and overhaul. Subsequently, he spent another decade focusing on production operations and industrial engineering. Colin then transitioned into research, where he played a pivotal role in the transition from metallic to composite structures within the industry.
Currently, he serves as the Head of Future Industrial Systems at Airbus, holding specific responsibility for ensuring optimized aircraft product architectures, industrial systems, and the related manufacturing technologies for future programs.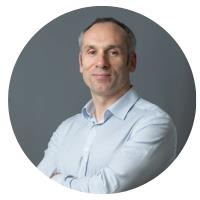 Alex Hickson, Head of Technology: Structures, Manufacturing and Materials, ATI
Alex is responsible for the ATI's work on aerostructures of the future, one of the key themes identified in the Institute's Technology Strategy. Innovative manufacturing methods and technologies, as well as new materials such as composites, are critical to ensuring the UK is a global leader in the development of large complex structures, particularly wings.
Alex joined the ATI in 2019, bringing experience from across various industries including aerospace, automotive, motorsport, wind energy and space. He has also worked across a breadth of companies, from start-ups and SMEs to blue chip companies including Lockheed Martin and GKN Aerospace.
In his previous role as Technology Manager at GKN Aerospace in Filton, he defined the technology requirements and strategy for the site, secured the funding, recruited the team and developed new technologies through to production. This was an exciting time in his career – being able to create new capabilities in the UK, build a team, and work with the High Value Manufacturing Catapults to mature and de-risk technology for the business.
Outside work, Alex's passion for engineering and technology has seen him spend two decades involved in the IMechE's international engineering competition, Formula Student. Originally a competitor, Alex progressed to a sponsor, design judge and has spent six years as Deputy Head Design Judge.