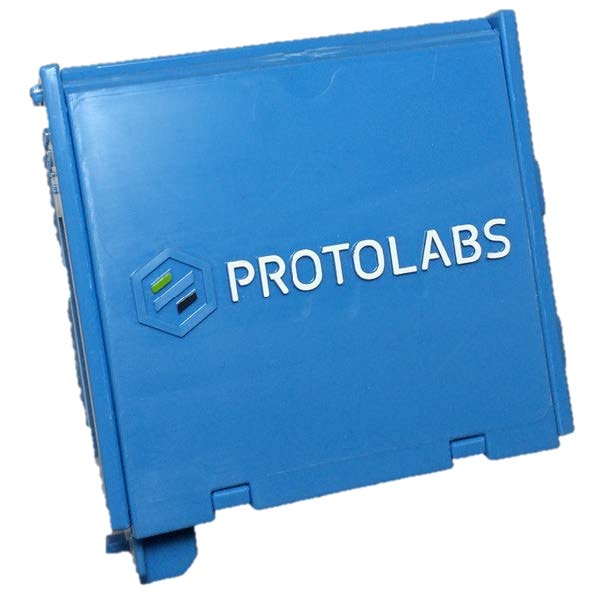 ---
What is Pad Printing/ Tampo Printing?


Industrial Pad Printing (also known as tampography or tampo printing) is a printing process that transfers a 2D image onto a 3D object by using a silicone pad to transfer the image onto virtually any shaped surface.
From a simple single colour digit on a medical instrument, through to a 4-colour image on a consumer electronics housing (such as a brandname or logo).
Due to the silicone pad having unique properties, it is able to pick up the image from a flat surface and transfer it on to a variety of surfaces including: flat spherical, cylindrical, textured, concave and convex
Typical lead times of 7+ business days
Materials that can be pad printed
Note: We will advise if some materials are not suitable for pad printing
What are the Benefits of Pad Printing?


Permanent marking suitable for indoor & outdoor applications
Can print on a wide variety of surfaces and finishes
Cost effective production (no need to apply separate labels)
Fast prototyping
Low to high volume
Single to full colour production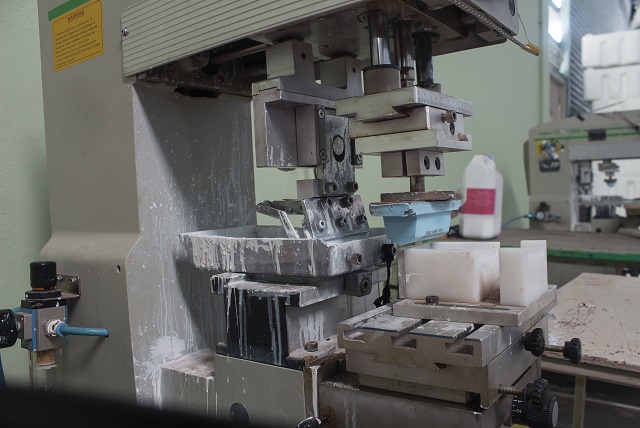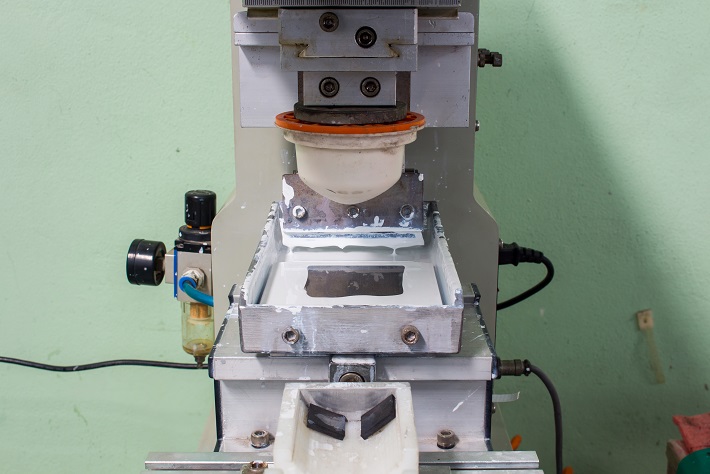 a
How does Pad Printing Work?


The sealed ink cup sits over the engraved artwork area of the printing plate. The image is covered and filled with ink. The cup moves away taking any excess ink and exposing the ink filled image to the air. The top layer becomes tacky, the pad presses down onto the printing plate. During compression, air pushed away, resulting in the transfer of the ink (from the plate to the pad). The pad lifts taking the inked image, leaving behind a small amount of ink on the printing plate. The print pad moves to compress down onto the part transferring the ink from pad to part surface as the ink cup refills ready for the next cycle. The pad lifts and returns back to the original position to start again.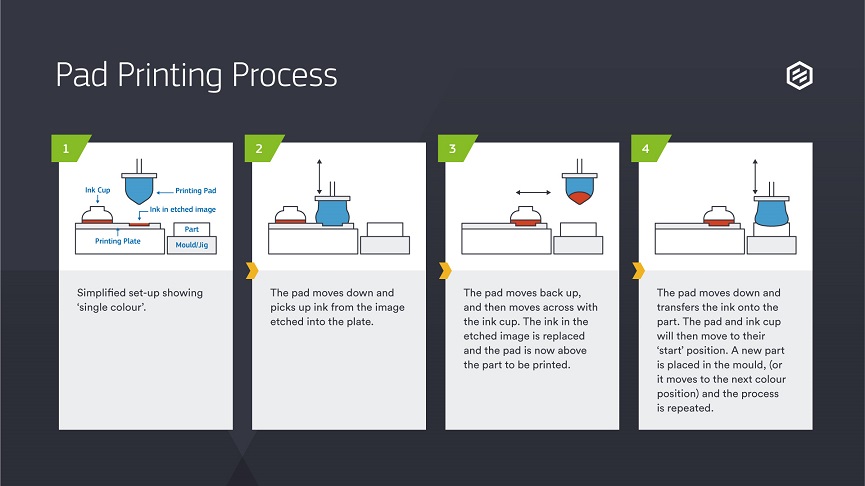 What is Pad Printing Used for?

Pad Printing is typically useful for parts with complex shapes or textured surfaces, it is used in many industries in various different applications including;
Household appliances
Consumer electronics
Buttons
Computer keyboards
Toys
Golf balls


What is Needed to Pad Print a Part?


CAD/ part link
2D Drawing that notes the location of the graphics
Adobe Illustrator file noting the size of the graphic/s
Quantity of the part
Colour specification (pantone #)
Material of the part (ABS, PC, ABS/PC are commonly pad printed at Protolabs – please consult us if other material types require pad printing of injection moulded parts)
Note: We are continuously expanding our capabilities. If you have specific questions around these capabilities, please contact your account representative at 01952 683522
---
Request More Information about our Secondary Operations service
Thank you for requesting more information about our Complex Mould Tooling service. A member of our team will be in touch with you shortly.