Interview with Gretchen Britton-Carter, Account Manager
Posted On 28/07/2022 By Protolabs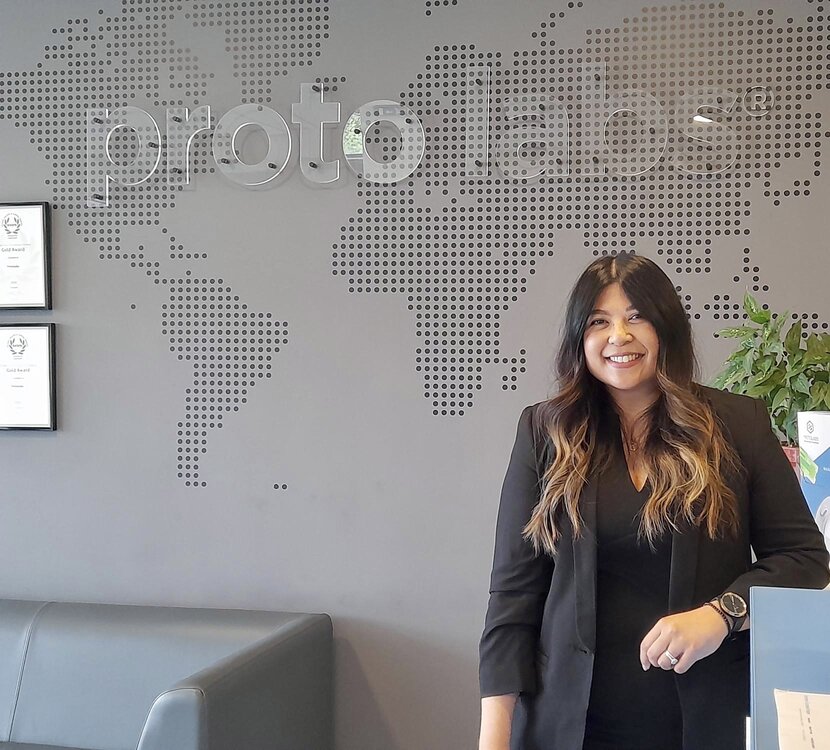 Who are you and what is your position at Protolabs?
My name is Gretchen Britton-Carter. I joined Protolabs as an Account Manager in the Core Team in Telford, primarily looking after new business which were a good breadth of customers for almost 3 years. Recently I had the pleasure in progressing within the Sales Team and now work with high tier customers in strategic areas. My current objectives are to grow accounts and provide dedicated support for their customers and on-going projects.
How does a typical working day look like for you?
It's all about time management for me. I always review my week ahead and identify projects that are of course time sensitive (almost all are). My day consists of nurturing priority projects, conducting design reviews with clients and Application Engineers and a lot of project forecasting discussions.
I go through shipment follow ups with customers to make sure everything went well with their deliveries and go over any feedback with their orders. I also prospect for new business. Identify customers who would be a good fit with our offerings and scheduling visits when possible.
What do you like most about your job?
I always say that completing a project in a timely manner is one thing. However, seeing a project become a success and exceeding customer expectations is why I do this.
What's your favourite lunch routine?
My lunch time routine usually consists of a meal prepped from the night before. Depending on the weather, a few of us would go for a nice walk to enjoy the sunshine. A nice coffee break wouldn't go a miss too!
What's the most unique thing you've worked on at Protolabs so far?
Sustainability and green energy has been such a global focus and I have had the privilege to work on a project that was part of an important movement.
Why did you choose Protolabs?
Protolabs offer a great work life balance which is very important to me. They provide immense support with your career development and everyone has been so inspiring to work with.The moment I had my first interview at Protolabs, I knew I was heading the right direction and I have never looked back. 
What advice would you give to yourself when you look back to starting at Protolabs?
Be willing to learn and be an open canvas. Having no background in Digital Manufacturing, everything was alien to me. It's been a steep learning curve to say the least however it's been most rewarding truly learning something new. Especially delivering our solutions more fluently and how Protolabs fit customer's needs.  
Protolabs often lead a constant cycle of innovation. Constant learning and development are absolute key to success.
Describe what Protolabs means to you in 3 words.
Growth. Speed. Innovation.
Gretchen Britton-Carter, Account Manager High Growth at Protolabs was interviewed by Mary O'Brien, Talent Acquisition Advisor at Protolabs.