---
PRESS RELEASE
RAPID GROWTH AT Protolabs CREATES 50 NEW POSITIONS
Protolabs, the leading provider of technology-enabled, rapid manufacturing solutions, is expanding its UK workforce to support business growth. Growth in output in recent years has resulted in the need to create 50 new positions, with new roles frequently added as the company's progress continues.
Currently with 360 UK-based employees, Protolabs is seeking to recruit local skills from across the Midlands. The company is aiming to hire individuals with manufacturing, office and engineering experience to work with advanced, evolving technologies; notably CNC machining and injection moulding.
Lee Ball, General Manager at Protolabs, commented: "A business like ours, which stems from innovative foundations, needs quality teams to continually evolve. With our growth trajectory, we are aiming (or similar) to boost our workforce to help drive the business forward; engineers and designers, and those equipped with STEM qualifications are essential for what we do. Our specific requirements are none standard for the manufacturing sector, we offer challenging roles support computerised systems and processes. Investing in and developing skilled employees is vital to us; particularly as we need specialist expertise to operate our machinery and fulfil our manufacturing processes."
In-house training and skills development form an integral part of Protolabs professional development programme. This includes the industry acclaimed 'Injection Moulding Technician Level 3' programme, a 12-month course which includes a nationally recognised 'Certificate in Polymer Processing' on completion. The result is qualified trainees who become injection moulding technicians – a highly technical role with a solid career path ahead. Established three years ago, 10 Protolabs employees have now successfully completed this programme. In other areas of the company, Protolabs also offers apprentice placements within finance and maintenance (engineering).
Josie Plant, HR Manager at Protolabs, said: "These vacancies are opportunities to build a successful, long term career at Protolabs. We are proud of our track record as an employer and determined to build on this in the years ahead as the company grows. A mix of skills, enthusiasm, talent and ambition are the attributes that drive Protolabs' innovative culture, which are vital for the company's future, delivering world-class services to our customers."
For further information about the roles available, or to apply, go to: Careers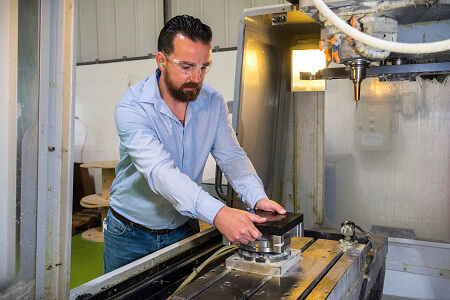 -ENDS-
About Protolabs
Protolabs is the world's fastest digital manufacturing source for custom prototypes and low-volume production parts. The technology-enabled company uses advanced 3D printing, CNC machining and injection moulding technologies to produce parts within days. The result is an unprecedented speed-to-market value for designers and engineers and an on-demand resource throughout a product's life cycle. Visit protolabs.com/en-gb for more information. 
For more information, please contact:

Sara Richardson
Communications Manager, Europe
+44 (0) 1952 683540
[email protected]