Interview with Léa Gimenez, Customer Service Representative
Posted On 22/09/2022 By Protolabs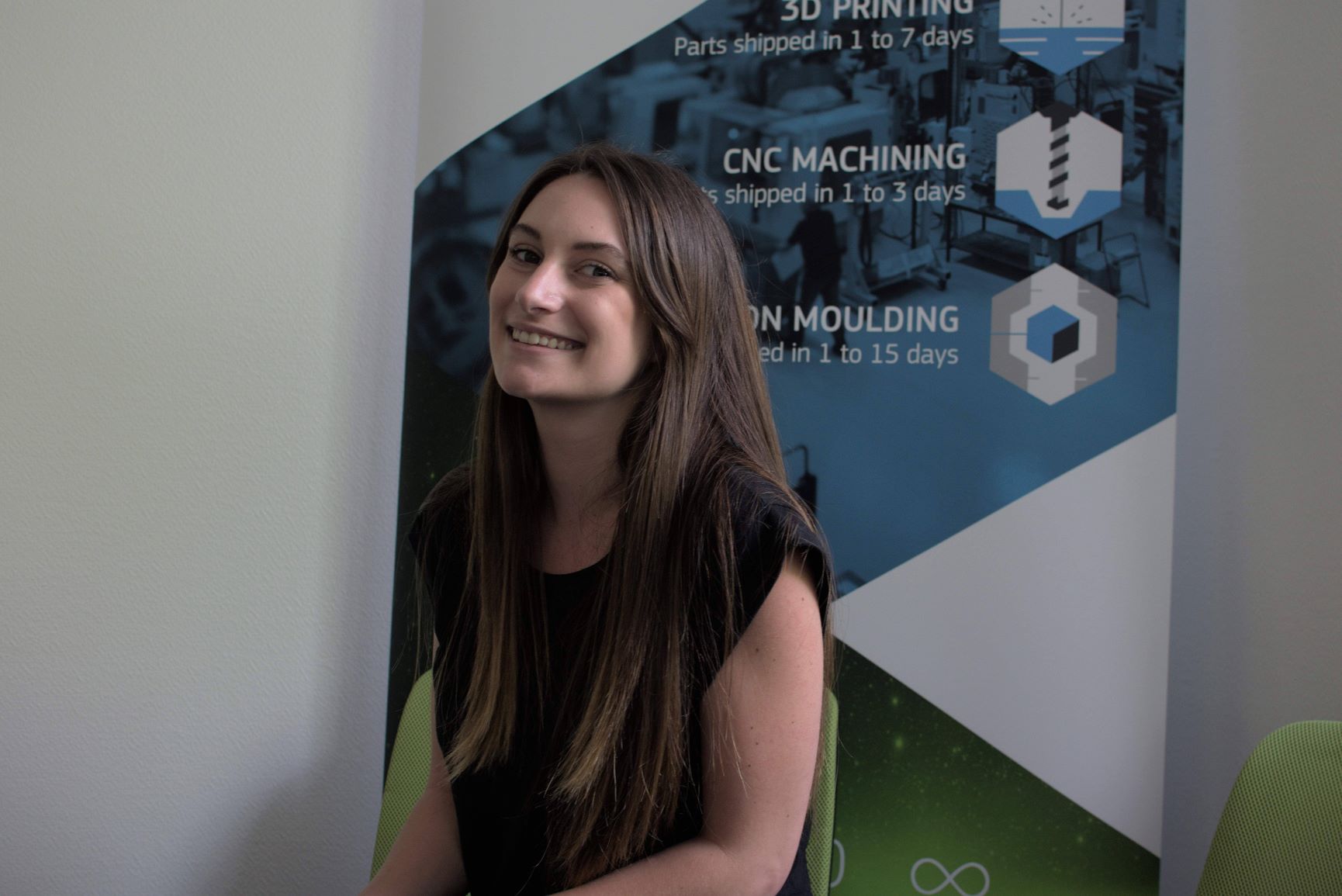 Who are you and what is your position at Protolabs?
My name is Léa Gimenez and I'm part of the Customer Service Representative team in France since more than a year now. I'm taking care of the orders and the shipment of these.
How does a typical working day look like for you?
I start with setting priorities, that's very important in my role. I first go through the mails we received and look what needs to be worked on first. Other than that, we work in a lot of different systems and the orders need to be correctly in there. Frequent communication within the team is also a big part of the job, as well as having a lot of interaction with other internal departments like production and shipping. Of course, regular correspondence with the customer by mail and phone as well.
What do you like most about your job?
Being busy. The speed is very high and I like that a lot, I really need that in a job. A lot of calls with the customers, where I can build up meaningful relationships and the constant interaction with Sales and Application Engineering internally.
What's your favourite lunch routine?
I don't have a lot to eat, it's more about taking a break and appreciating the time together with the team and talk about non-work-related things as well. But I really need my coffee, that keeps me going on a high speed.
What's the most unique thing about Protolabs for you?
It's really important to adapt my way of communication to the clients and also the work we have to do in the systems. We are working with a lot of different industries and we don't communicate the same way for each industry. We need to tailor our way of communication specific to the client.  The way we adapt is a unique thing at Protolabs.
Why did you choose Protolabs?
It's my first full-time job. I really wanted to discover the world of work and I think Protolabs was the best choice for that. At first it was hard for me to imagine myself working behind a computer, but the atmosphere and the way of working is speedy and challenging. We always have something to do, which I like.
What advice would you give to yourself looking back on starting at Protolabs?
Don't be afraid. You will get a lot of information in the beginning, you need to understand and apply a lot. It can be overwhelming, but everything will be fine. We have a great team in Europe and the teamwork really helps. You will succeed and everything is going to be fine.  
What do you enjoy doing in your free time besides work?
I like hiking and I like playing squash. I really need to move!
Describe what Protolabs means to you in 3 words.
Teamwork. Speed. Adaptation.
Léa Gimenez, Customer Service Representative at Protolabs was interviewed by Magdalena Maehrlein, Talent Acquisition Partner Europe at Protolabs.