Interview with Tasos Pantelis, Project Engineer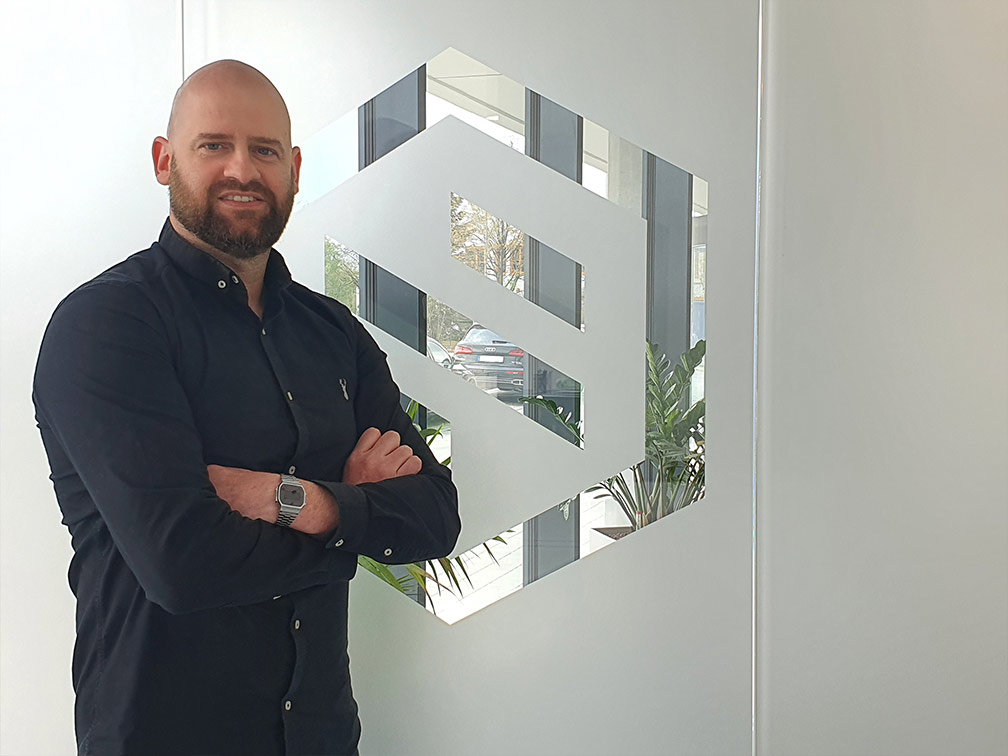 Who are you and what is your position at Protolabs?
My name is Tasos Pantelis and I'm a Project Engineer for DMLS in our 3D Printing facility in Putzbrunn, Germany. I've been working for Protolabs for 6 years, starting as an Application Engineer in our location in Telford, UK and I recently made the move to Putzbrunn. I'm extremely happy, that Protolabs gave me the trust and made this change possible for me.
What does a typical working day look like for you?
The typical day is – as it was from day one when I joined Protolabs – always quite different. Apart from the usual daily tasks, it's always fun and challenging to work on completely different tasks. It challenges my technical, communication and interpersonal skills.
What do you like most about your job?
The best thing about my job is, that I have to deal with completely different cases every day. Since my role is customer facing, it is talking to different customers, working on technical solutions and improvements. I also making sure that we are aligned internally to give either our customers the best possible outcome or improve internal processes. That happens every day, which makes me feel happy and valued.
What's your favourite lunch routine?
Lunch routine is quite tricky, because it's never at a fixed time.  Every day is different, not because of the workload, it's mainly because of the structure I have for handling my tasks. So, the lunch follows this structure.
What's the most unique thing you've worked on at Protolabs so far?
I would say, I always enjoy pushing my boundaries, understanding what my role is and improving my skills. Also improving processes and creating new paths, to give more value, to improve things in general. The most unique thing is, that this happens a lot and that the company is very open to ideas.
Why did you choose Protolabs?
I understood from the very first day, in my interview, that it is a company with great values and ambition and that matched what I wanted to achieve. I soon realised that it was one of the best moves that I made for my professional life.
What advice would you give to yourself looking back on starting at Protolabs?
The company is unique in terms of its' values – every company has values – but for Protolabs the values of trust, teamwork and achievement are massively honoured. For me it was a matter of time to realise this and to make sure that I lived them. I would be a bit more proactive, because Protolabs values change and I would have been able to improve some things even faster than I did.
Describe what Protolabs means to you in 3 words.
Teamwork. Success. Quality.
Tasos Pantelis, Project Engineer at Protolabs was interviewed by Magdalena Maehrlein, Talent Acquisition Partner Europe at Protolabs.