The Innovation Race
The Protolabs report: Challenge and opportunity for Europe's automotive industry
---
Acknowledgements
Protolabs would like to thank the following for sharing their time and insight, which was invaluable to the development of this report:Guillermo SalazarSenior Resident Engineer, VolkswagenAram KradjianChief Research Engineer, Jaguar Land RoverSebastian SchelperFounder & President, QBrio, Inc.Renato BisignaniDirector of Communications, Formula E Holdings Matt WindleExecutive Director, Sports Car Engineering, LotusHuw OwenDirector, Future Mobility & Strategic Partnerships, LotusGraeme HacklandChief Information Officer, Williams F1 TeamSenior Manufacturing EngineerDaimler AG, GermanyProduct Development DirectorMultinational tier-1 system supplier, ItalyIn addition, we would like to thank the 300 senior executives from across the European automotive sector who were interviewed as part of our telephone survey, including from the following companies:
DENSO CorporationJaguar Land RoverLear CorporationMagneti Marelli Mercedes BenzVolvo GroupYou can find more information about our respondents in the 'About the Protolabs research' section.
---
Foreword
"The love of inventing never dies"
So said Karl Benz, creator of the world's first modern automobile.
Applied to Europe's automotive sector, his words proved to be prescient. Over the next hundred and twenty-odd years, European automotive brands refined, reimagined and reinvented the combustion-engine-driven car. In turn, they set the gold standard for the global industry.
But the world is changing fast with increasing investment in research and development, but also with advancements in production technologies such as 3D printing, CNC machining and injection moulding. As technology enables undreamt-of possibilities in electric and driverless mobility, and as new rivals reshape the market, what is the state of innovation in the European industry? Are the car-makers of Germany, France, Italy and the UK upholding the love of invention and reinvention that brought them such success in the past?
It was with questions like these in mind that we embarked on our new research. Through a survey of 300 senior executives, reinforced by wide-ranging discussions with industry thought leaders, we explored the trends affecting the sector and evaluated the actions it is taking in response.
Above all, our findings signal that the industry is at a turning point. Over the next few years, executives anticipate upheaval and opportunity on an unprecedented scale. Ultimately, this will be driven by a shake-up in customer preferences and expectations, all of which is enabled by rapid, dramatic and unpredictable advances in technology.
As the Protolabs report makes clear, the challenge for industry players boils down to a single dilemma: do we double down on what worked for us in the past, or do we take a bold leap into the unknown? And, if we do take that leap, how can we do so faster than our competitors – what are the strategies, approaches and materials that will give us the edge we need?
We hope you enjoy reading our findings and would be delighted to discuss them with you in greater detail.
Bjoern Klaas, Vice President and Managing Director Protolabs EMEA
---
People are saying that the industry will change more in the next five years than it has in the last 50. It will probably be even bigger than that.
Europe's automotive sector may have led the global industry for generations, but now they are asking themselves some difficult questions: how can we hold on to our position in the face of new competition? And how do we secure tomorrow's opportunities?
Their soul-searching is appropriate to the current climate. The car industry is going through a period of unprecedented change that will produce new winners and new losers. In Protolabs' latest research, one in two (52 %) respondents expects at least one iconic European brand to collapse within the next three years. A similar proportion (48 %) anticipates the wholesale loss of Europe's business to Asia and the US.
Some of the biggest innovations that we've seen recently have been people who have had a vision and believed in it, bringing people with them with their passion. It's about knowing what the customer wants
The principal driver of market change, according to Guillermo Salazar, Senior Resident Engineer at Volkswagen, is the technology that has enabled major advances in electric and autonomous vehicles. "Traditional car-makers should learn from the innovations developed by technology companies," he advises. "If they are not innovating, they could stay behind their competitors." The situation is far from desperate, however. Beyond the figures above, our respondents are notably upbeat – at least when it comes to their own prospects. They see this as an exciting time for the industry and are looking forward to fresh growth and success on a global scale. Moreover, they are confident that they can compete against new entrants and satisfy evolving consumer trends (see Figure 1).
Causes of upheaval
As we explore in this report, thriving in today's industry depends on being able to identify opportunity, think differently, make use of fast evolving technologies such as 3D printing and rapidly shift focus. Seven in 10 respondents tell us that, in their entire career, they have never been under as much pressure to innovate as they are today.
Why do they feel that way? The Protolabs research tells us that the upheaval in today's car industry is coming from three main sources: disruptive consumer demand, the rise of new competitors, and shocks to the core business model.
1. Disruptive consumer demand
As a result of widespread social trends, consumers have started to reassess what they look for in their vehicles. In increasingly pedestrianised cities, where parking is scarce, the prospect of a driverless car – which can park itself at a distance then return to its owner when needed – is a case in point. Matt Windle, Executive Director, Sports Car Engineering, Lotus, explains why these vehicles are a good match for modern urban living. "There are condominiums being built in London that house thousands of people but have no facilities for cars," he says. "The council will say, 'Well, the supermarket is a minute's walk away and a hundred-odd buses go by, so what do you want a vehicle for?' But if you look at the profile of people living there, a high percentage will tell you that a vehicle is an important part of their life.
"At the same time, as consumers take more responsibility for their personal environmental impact, automotive companies are under pressure to respond. With that in mind, we find more than seven in 10 respondents developing electric or hybrid vehicles (72 %) and pioneering new approaches to fuel efficiency (70 %).
If we assume that demand for traditional combustion-engine-driven cars has peaked, brands need to develop desirable new vehicles at pace. Among the respondents to Protolabs' research, about half (52 %) expect the market to be disrupted by a revolutionary new vehicle in the next few years. Others fret about their competitors' ability to respond to customer preferences and deploy emerging technology in their vehicles (see Figure 2).
"The trend for buying electric vehicles has been incredible," confirms Renato Bisignani, Director of Communications at Formula E Holdings. "Sales have increased by approximately 1,000 % within the last eight years and continue to rise quickly." Furthermore, he expects future sales to be supported by a reduction in battery prices, an increase in public charging outlets and ongoing innovation in the cars themselves. "In our own Formula E Gen2 cars, we have been able to double the energy capacity of our batteries – they now have double the range and double the performance," he says.
2. The rise of new competitors
Automotive is a truly global industry, and European brands have long competed against rivals from Asia and the US. Today, slow-moving incumbents are at a disadvantage, and the conditions are set for start-ups and new entrants, with the support of digital manufacturing services provided by companies such as Protolabs, to seize market share.
Some of these new competitors have been compelled by government stimulus, as the Product Development Director at a multinational Italian tier-1 system supplier explains. "The Chinese car market is directly driven by government," he says. "When the Chinese government said that 20 % of its economy needed to be electric in five years, automotive brands knew which direction they needed to move toward.
"Even outside China, it is US companies like Tesla and Japanese brands like Nissan LEAF and Toyota Prius that sell the most electric vehicles in the world,1 despite high-profile European launches such as the Jaguar XJ and BMW's iX3.
It is a similar story for autonomous vehicles, but here the threat is not just from competitors from other regions, but also from players from outside the industry. European companies will soon be competing with the likes of Alphabet's Waymo and start-ups Aurora and Zoox.2 This is a daunting prospect (see Figure 3).
Aram Kradjian, Chief Research Engineer at Jaguar Land Rover, groups together the key automotive disruptors – including Tesla, Uber and Waymo – as autonomous, connected, electrified and shared (ACES). "Any new disruption will continue to be in these areas, so that is primarily the driver of innovation activity at Jaguar Land Rover," he explains.
3. Shocks to the core business model
One of the consequences of these changes is the impact on the traditional business model. Although firms will continue to earn revenue by selling vehicles to customers, it is a stream that may need to be supplemented by other initiatives – and, in some cases, that will demand a reimagining of the business model.
It is telling, for example, that 56 % of respondents to Protolabs' survey expect consumers to start opting out of buying cars within the next few years. This continues a consumer trend for sharing products3 that will grow as driverless vehicles become widespread and the mass-car-buying baby-boomer generation gets smaller.4 As that happens, consumers will expect to access vehicles through subscription plans or new ride-hailing models.
"In the next five or 10 years, consumers will be renting cars or sharing ownership," says Sebastian Schelper, Founder & President of start-up QBrio and the creator – before taking sabbatical from BMW – of BMW-Innovationswerk, which focused on predicting consumers' future needs. Schelper adds that the shift started in the very regions – that is, the US and Asia – that most threaten Europe's position. "The attention is shifting from the person behind the wheel to the person in the back seat due to the massive success of ride-hailing services like Lyft and Uber in the US and Didi in Asia." Meanwhile, the tier-1 Product Development Director we spoke to anticipates a world where sharing plans afford consumers even greater flexibility. "I see the possibility of moving toward a real car-sharing scenario, in which you use certain vehicles for the working week and then rent an SUV or sports car for the weekend," he says.
We could provide services to people who don't want to own our cars but want to access them
Many respondents are optimistic about these developments. UK-based Matt Windle is one of them. "We could provide services to people who don't want to own our cars but want access to them," he says. "It's a great opportunity for Lotus to partner with start-ups that can help us provide rental, concierge or short-term-lease services to customers.
If you're a Lotus owner and you go abroad, we could provide you an equivalent product. When you're abroad, you could rent out your UK-based car. "If car-makers can take a risk on these new approaches, the opportunity is vast. That opportunity does not only lie in sharing models, but also in consumers' growing interest in personalization, in-car entertainment, and new streaming services.
Innovation in action – but is it enough?
As the industry evolves, it is reassuring to find Europe's car-makers increasing their focus on innovation: six in 10 (61 %) accept that they need to upgrade their innovation activity. We also see significant numbers investing in and experimenting with bold new initiatives (see Figure 4).
However, are Europe's car-makers doing enough, considering the scale of the upheaval under way? Are they overconfident – complacent, even – in their ability to outsmart the rising stars of Asia and Silicon Valley? Are the successes of the past giving them a false sense of security? And are they willing to explore what the supply chain can offer such as rapid prototyping, custom 3D printing, on demand injection moulding and modern CNC services for product and component development that is tailored to their customers' needs?
After all, as we see in Figure 5, plenty of respondents believe that their peers are unprepared for what is to come. Are they missing the gaps in their own preparation?
With this in mind, Section 2 looks into the specific innovation-related challenges that companies in Europe are grappling with.
A time of change – key differences by country
Respondents from Italy and France are the most confident overall in their prospects. The UK and Germany are more reserved about their ability to compete and respond to changing customer demand
The UK stands out for its concerns about disruptors bringing new technology into the market. Firms in the country worry about their rivals' level of access to unfamiliar expertise and manufacturing innovation.  One solution is to explore what the supply chain can offer, with modern digital manufacturers offering rapid prototyping for product and part development and custom 3D printing services across a wide range of materials, including metal using a process known as direct metal laser sintering.
Respondents from France consistently believe they are leading the way in bold new initiatives, while Italy and the UK do not have the same degree of confidence. Germany appears to be leading the charge towards driverless vehicles in Europe
---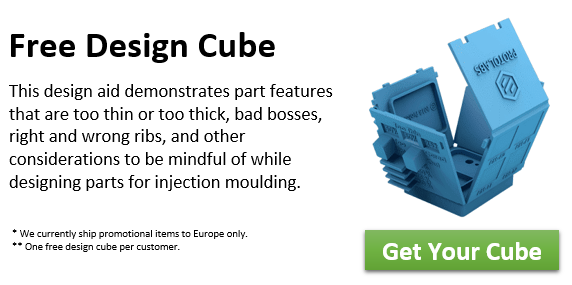 ---
Section 2: Bumps in the road - innovation Challenges
The European industry risks missing the bus. Almost all European auto brands are struggling to define their orientation.
Sebastian Schelper, Founder & President, QBrio, Inc
Europe's car industry is confident that it is rising to the challenge of a disrupted and rapidly evolving marketplace. And its automotive companies are investing in innovation and new manufacturing technology such as custom 3D printing to rethink tried-and-tested approaches. This is to be celebrated.
Four Roadblocks
But that positive attitude is no guarantee of success, or even survival, in an unpredictable industry. To thrive, car-makers must overcome four obstacles: fear of change, an industry-wide talent shortage, increasingly strict regulation, and a lack of agility in the marketplace.
1. The Fear Factor
It is not surprising that Europe's car-makers have confidence in their businesses. Despite healthy competition from Asia and the US, Mercedes, BMW, Volkswagen, Porsche, and Audi all feature among the 10 most valuable car brands in the world.5
But tomorrow's car industry will be very different. The strengths that put Europe's car-makers ahead – particularly their ability to produce unbeatable combustion-engine-driven cars – will no longer be enough. They will have to co-exist with new capabilities in non-traditional vehicles and services, and with the ability to rethink the role that cars play in people's lives. "When it comes to powertrain and transmission, German and other European car-makers are leading the market," says a Senior Manufacturing Engineer at Daimler AG. "However, many customers – especially in the Chinese market – want a more connected vehicle, with big-screen displays, a Wi-Fi interface and other digital technologies. The fact that European car-makers cannot meet these demands fast enough is going to be a problem for them.
Many customers want a more connected vehicle, with big-screen displays, a Wi-Fi interface and other digital technologies.
The industry needs to accept that it has vulnerabilities that did not exist until recently, and it needs to be willing to change. Worryingly, however, many car-makers appear to think their businesses are "disruption proof", and that change may not be necessary.
It should be a cause of real concern, for example, that seven in 10 (69 %) say that their businesses can withstand any change in the global automotive industry. And a little over half (51 %) say that their peers are largely complacent about market disruption; their peers may be thinking the same about them.
Half of respondents expect their technology to help them withstand industry changes
Asked why they think they can withstand any change in the industry, respondents point first to their technology capability – something that will face tough competition when more Silicon Valley firms enter the market. Respondents also believe that their brand strength will help them through – a sentiment once shared by Saab, HMV and print newspapers across Europe.
"If you look back to the eighties, nobody would have thought IBM would disappear from the forefront of technology," notes Dirk Rathsack, Commercial Vice President, EMEA Protolabs. "Look back to the nineties, and everyone assumed that Nokia would be making cell phones forever. It's hard to imagine a household-name German car brand disappearing, but it could happen.
"And respondents are satisfied in their abilities across most key areas – whether responding to consumer trends or scaling up a new product (see Figure 7). Yet satisfaction, by its nature, encourages inertia – it will hamper their ability to innovate at high speed, for example by using rapid prototyping to test, fail fast and then succeed. Moreover, just one in five (21 %) says their organisation has fully accepted the need to rethink the core business model. It is urgent that car-makers challenge that kind of hesitancy around innovation.
When it comes to their ability to innovate, a sense of satisfaction is pervasive among respondents
European automotive companies expect environmental regulation to grow stricter in the coming year
2. A Crisis of Talent
The most important ingredient in innovation is the ability to come up with new ideas and make them work. Unfortunately for car-makers, the direction of travel for much of the brightest talent in recent years has been away from traditional industries and towards Silicon Valley.
About half of respondents (48 %) say that talent is harder to come by than it was 10 or 20 years ago. Respondents are also less sure about their ability to source talent than they are about other areas of their business: eight in 10 say they can comfortably satisfy customer demand, but a much more modest 67 % say they can secure the talent they need. The latter jeopardizes the former: there is only so much a company can do to satisfy its customers if it doesn't also have the right people onboard.
Ultimately, innovation comes down to diversity and inclusion. A diverse workforce – in terms of gender, culture, background, experience, different demo-graphics – drives innovation.
As the Senior Manufacturing Engineer at Daimler AG points out, the problem is compounded when we factor in the threat from competitors outside Europe. "Their society as a whole is much more open to connected technologies," he says. "At the same time, in Europe, there are young people with innovative ideas, but there are also old people who have the power to block those ideas.
"It's worth noting, however, that not everyone agrees that automotive firms are facing a talent shortage. This may suggest that the challenge is more pronounced in some parts of the industry than it is in others. "I don't think there is a talent shortage for innovation in the industry," asserts Renato Bisignani at Formula E Holdings. "Automotive companies have much more exciting products than technology firms."
3. The Changing Rulebook
European car-makers are subject to regulation that simultaneously encourages and limits innovation. Environmental regulation is a good example. Climate change and emissions have been on the policy agenda for several decades, but efforts have ramped up significantly in recent years. From 2021, phased in from 2020, Europe's car-makers must ensure that their cars emit, on average, less than 95 grams of CO2 per kilometre.6
Respondents are feeling the effects of policymakers' efforts: they expect environmental regulation to become significantly stricter in the next 12 months, before decreasing over the following two years (see Figure 8). They also expect consumers to become more forgiving of their environmental impact in the years to come – probably on the assumption that policy measures will help to rebuild the public's trust in the industry, which has suffered since the Volkswagen emissions scandal.7
A potential complication here is that one in three respondents anticipates a major natural catastrophe within the next three years, compared with 15 % who expect one in the next 12 months. In light of consumer concern about climate change, a severe weather event may create a new wave of public criticism. That will make the prospect of ever-stricter regulation and controls more likely and will put even greater pressure on innovation teams, which will reduce their flexibility.
How laws will impact on the data collected from connected vehicles is another challenge to innovation.
Product Development Director, multinational tier-1 system supplier
But environmental regulation is not the only compliance-related challenge that car-makers face. There is currently a lack of clarity about regulation regarding autonomous and connected vehicles. "It is not clear when regulations will come into place," says the Product Development Director at a multinational tier-1 system supplier. "This is having a negative impact on research into autonomous and connected vehicles in Europe. How laws will impact on the data collected from connected vehicles is another challenge to innovation." And there is another structural factor to consider: car-makers have to plan for the impact of populist trade restrictions and tariffs on their supply chains.
4. Speed Trap
"The speed of innovation is the biggest challenge for traditional players," says Protolabs' Dirk Rathsack. "The innovation cycle for a traditional car manufacturer is normally quite long, while the new players can do this a lot faster
"Respondents to our survey are broadly upbeat about their innovation capabilities overall, but they show markedly less confidence when it comes to their agility and speed of response in the marketplace.
If we look again at Figure 7 (p. 13), for example, respondents rate their ability to claim first-mover advantage and to fail fast much lower than their other innovation capabilities. This is worrying at a time when the market is being disrupted by new entrants that may be able to respond rapidly to evolving consumer trends.
Our research suggests that Europe's car-makers are more comfortable following standard innovation processes, or updating their branding, than dramatically changing course. The new look and feel of some new electric models,8 for example, suggests that they are depending more on rebranding than on rethinking core processes. This is understandable: established manufacturing businesses rely on large and inflexible infrastructure, which can make them wary of investing in new, unproven innovations.
Yet the technology to trial, test and fail faster exists both in manufacturers and with their supply chain.  Rapid prototyping services using 3D printing, CNC machining and even injection moulding can produce parts and components in just a few days.  Whether it's for customisation, material comparison or new geometries for lighter weight parts, much of the experience exists within the supply chain with digital manufacturers such as Protolabs.
Bumps in the road – key differences by country
We are only looking to introduce new technology and components if they add value for the driver. New services are also considered if they improve customer service.
To compete with unfamiliar disruptors and seize the opportunities created by new vehicles and emerging trends in mobility, car-makers have to get faster. They know they can innovate – they have led the world for decades in the development of combustion-engine-driven cars – but now they need to do it continuously and rapidly.
Four Accelerators
We have identified four steps or "accelerators" to help car-makers innovate with the requisite urgency. This will enable them to guard against complacency and maintain their industry-leading position for the years to come.
1. Ignite the innovation culture
Automotive is an industry where innovation is routinely listed among companies' core values, so it takes extra commitment for a business to out-innovate its rivals. But many European car-makers are reluctant to challenge the status quo and make fast, decisive changes. That requires a culture of innovation – particularly for firms to get behind the most radical initiatives.
As Figure 9 shows, only a minority of firms has fully embedded that kind of culture. For it to take hold, it is our view that the CEO needs to take ultimate responsibility for innovation. This does not mean that they have to get involved in every product development meeting, but they should routinely champion innovation and celebrate change.
French automotive companies are most likely to be significant users of additive manufacturing technologies such as stereolithography, direct metal laser sintering and multi jet fusion.
2. Embrace additive manufacturing at scale
3D printing and other additive manufacturing techniques help rapid prototyping to test new ideas faster than ever before. As we saw in Section 2, automotive firms are struggling with agility, which is often due to the inflexibility of their legacy infrastructures. So, using new technologies to experiment at scale such as 3D printing plus other innovative production approaches like faster injection moulding processes, could have far-reaching benefits.
As Figure 10 shows, different countries have adopted additive manufacturing to different degrees, with French brands the pioneers. Brands elsewhere would do well to catch up in areas such as DMLS for metals: as shown in Figure 11, additive manufacturing has made a significant contribution to innovation, helping firms with more rapid prototyping (90 %), provide greater personalisation with custom 3D printing (80 %) and – crucially – respond more quickly to competitors (77 %).
"We already use 3D printing for custom and prototype plastic components, and the next breakthrough may be in affordable 3D printing of metals," says Jaguar Land Rover's Aram Kradjian. He also explains that 3D printing allows for the production of complex components. "It's something we are researching to support our innovation in the future, including applications in our manufacturing sites. One such example is with a 3D printed glove, designed to prevent musculoskeletal disorders."
3. Bring in outside thinking
As we saw in Section 2, the automotive industry is in a talent crisis. A long-term fix might be to create a culture that is so innovative it rivals Silicon Valley for its attractiveness (see 'Ignite the innovation culture', above).
But a more immediate solution would be to bring in innovation from outside – by tapping into an ecosystem, outsourcing innovation to suppliers, or forging partnerships with specialists. "It's critical to be well connected externally, building strong relationships with suppliers, strategic partners and institutions to leverage new technologies and innovation," says Aram Kradjian.
Another priority, especially when working with emerging and niche technologies, should be to bring in non-traditional talent. In Section 1 we saw how social trends are influencing consumer decision-making. Car-makers can attempt to get ahead of these trends by seeking out anthropologists, futurists and other unconventional thinkers. As Figure 12 illustrates, the UK and France are making more progress in this initiative than Germany and Italy
4. Experiment with new materials
Businesses are using new materials – including graphene, nanoparticles, and polymer composites – to enhance fuel efficiency, improve sustainability, cut costs, comply with regulation, and ensure competitiveness.
Graeme Hackland, Chief Information Officer at Williams F1 Team, is optimistic about the potential for these materials. "We look at the technologies we have and ask where else we can apply our knowledge, such as with light-weight materials and their impact on energy efficiency," he says. "If we can apply that knowledge to the world's most interesting problems, then it will also be good for our business."
There is, however, more that some businesses can do to make use of these materials. "I don't see enough energy from car-makers to differentiate vehicles using new materials through weight reduction, with a view to creating a new class of vehicles in Europe," says the Product Development Director we spoke to at an Italian tier-1 system supplier. "They could make very light, simple vehicles, perhaps just dedicated to the city – for commuting."
Guillermo Salazar, Senior Resident Engineer at Volkswagen, also sees innovation around new materials, as a way to develop lighter vehicles – albeit with the caveat that any change inevitably brings process and skill-related challenges. "There are some automotive components that, in previous years, we were manufacturing with iron or steel, and as a result they were very heavy," he says. "The focus now is to develop these parts with the same quality, of course, but with lighter materials."
Fortunately, there are already many solutions and technologies available to the automotive industry in its supply chain.  Rapid prototyping using 3D printing, CNC machining and even injection moulding are ways to quickly assess material comparisons for parts and components.  Another is to explore how to make metal parts lighter using DMLS (direct metal laser sintering) to create different geometries such as honeycomb structures to retain their strength.
---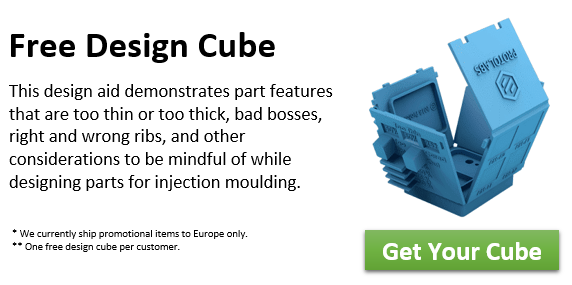 ---
​​Conclusion: The once-in-a-generation opportunity
Our findings send a clear message to Europe's car industry: customer preferences are changing fast, the industry is transforming itself to satisfy demand, and businesses that cannot keep up face disruption and a wholesale loss of business.
And yet, the situation is far from bleak. If companies can use innovation to their advantage, they face a once-in-a-generation opportunity to win new market share.
It's also a story that is very much under development. As Dirk Rathsack, Commercial Vice President, EMEA Protolabs explains, car buyers in the next 10 years will have a different mindset and understanding of mobility than the car buyers of today.
"This is going to be completely different consumer behaviour than what we have seen or currently see," he says. "They're going to make different decisions compared to my generation or even the next couple of generations after me. They will have a different understanding of what the world is about and what is important more generally."
As they approach the future, car-makers should bear in mind some of the key takeaways from Protolabs' research:
The old certainties are gone – it's time to embrace a new reality.
Consumers increasingly want electric and driverless cars, and their preference may well be to share rather than buy vehicles in the future. For car-makers, the right response is enthusiasm for the opportunities ahead. This means embracing new technologies and developing new vehicles, components and business models at pace using rapid prototyping and new faster manufacturing processes such as 3D printing, CNC machining and on-demand injection moulding.
Avoid the sunk-cost fallacy.
In recent decades, Europe's car-makers have invested or "sunk" billions in developing powerful combustion-engine-driven vehicles. As a result, there may be reluctance – even fear – when it comes to investing in unfamiliar avenues. Hesitation by incumbents can, however, lead to displacement by new entrants. There is no such thing as a disruption-proof company.
The industry is in talent-crisis mode.
Simply investing in technology is not enough; success relies on creative minds that can anticipate and satisfy changing customer demand. Part of the long-term solution relies on getting an innovation-friendly culture in place. More immediately, brands may look to new partners and suppliers to provide the skills they need.
Speed is everything in the innovation race.
In the future, industry executives will look back to the early 2020s and marvel at just how slowly the market was evolving. Simply put, the industry will only get faster and car-makers urgently need to understand how they can speed up their innovation activity – whether failing fast, shifting direction or seizing the brightest new opportunities.
---
About the research
The data in this report is based on a telephone survey of 300 senior executives in the European automotive sector, which was carried out with Longitude in summer 2019. We also conducted in-depth interviews with seven thought leaders and senior executives.
Job titles • Chief Information Officer • Chief Technology Officer • Chief Innovation Officer• Chief Strategy Officer• Senior Strategy Manager• Chief Engineer• Senior Manufacturing Manager• Senior Research Engineer• Senior Technology Manager• Head of Design• Senior Designer• Head of Innovation• Head of IT/Technology• Director/VP of IT/Technology• Head of Supply Chain• Senior Supply Chain Manager• Head of Project Management• Senior Project Manager• Head of Research• Head of Manufacturing
---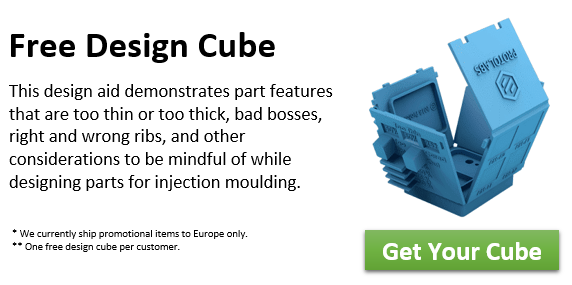 ---