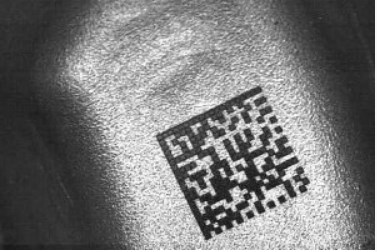 Applications
Bar codes, date codes, QR codes,

Serial numbers, part numbers, material codes

Copyright/trademarks and logos
Laser Etching (also known and laser marking or laser engraving) utilises a highly precise laser beam to apply a permanent mark to a wide range of materials including many different plastics and metals.
Part reference and logos can be laser etched or marked on parts where moulding in the mark is not possible. Marking aluminium parts post anodising is also available.
Single source partner to get finished parts shipped in days
Typical lead times of 5+ business days
Materials
Note: results will differ across our range of plastics. We will advise on request for quotation
Note: We are continuously expanding our capabilities. If you have specific questions around these capabilities, please contact your account representative at 01952 683522
Request More Information about our Secondary Operations service
Thank you for requesting more information about our Complex Mould Tooling service. A member of our team will be in touch with you shortly.