PEEK Injection Moulding
PEEK parts offer high strength, stiffness, and chemical resistance
Get PEEK Parts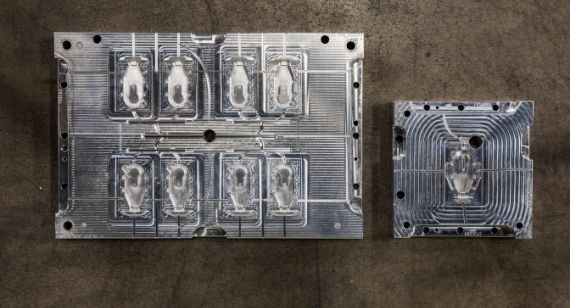 PEEK, or poly ether ketone, is a high performance thermoplastic with excellent strength and ductility. It's also FDA compliant for food contact and can be sterilised for medical applications.
Key benefits
Good strength and stiffness
High ductility
Chemically resistant
Food safe
---
PEEK Material Properties
 
Tensile Strength
(Yield)
Tensile Elongation (Break)
Flexural Modulus
Shore D Hardness
Glass Transition
Melting Point
Data Sheet
Test Method
ISO 527
ISO 527
ISO 178
ISO 868
ISO 11357
ISO 11357
 
Victrex PEEK 450G
98 MPa
45%
3.8 GPa
84.5
Onset: 143°C
Midpoint: 150°C
343°C
VIEW PDF
---
Moulding Parameters PEEK Parts
Drying temperature/time: 150°C / 3 hours or 120°C / 5 hours
Gate: >1mm or .5 x part thickness
Mould Shrinkage: 1% (ISO294-4)
Grab a Design Cube
Want to learn more about injection moulding? Sign up to receive a Design Cube. This physical aid demonstrates how to properly design features commonly found on moulded parts.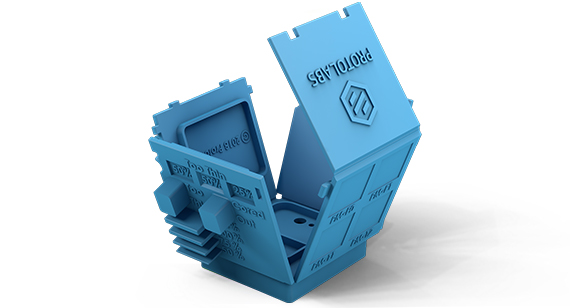 ---
PEEK Applications
Since PEEK is an inert material, it can be used in many applications that require chemical resistance. Industries such as medical, oil and gas, and aerospace often turn to PEEK for plastic parts.
PEEK is often used for the follow parts:
Bearings
Gears
Surgical instrumentation
Manifolds
Medical implants
---
Related Resources