Rheon Medical
The first adjustable implant for glaucoma treatment by Rheon Medical
The eyeWatch is the world's first implant that allows for non-invasive adjustment of intraocular pressure. It is a revolution in glaucoma treatment.
The idea for this adjustable implant was born in 2010 at EPFL (École Polytechnique Fédérale de Lausanne), through the collaboration between a doctoral student with knowledge in ophthalmology and a professor who was personally affected by the issue of glaucoma treatment due to their family history.
Today, the eyeWatch is commercialised by Rheon Medical. Over 600 implants have been placed in different European countries, and some patients have been living with the eyepatch for 8 years.
This new implant, combined with a new medical procedure, required perfectly adapted ancillaries. Rheon Medical developed them and entrusted Protolabs with their mass production.
At A Glance
Challenge
Industrialise the manufacturing of two new microsurgery tools used for the placement of a revolutionary implant in glaucoma treatment.
Solution
Protolabs' injection moulding offering combined with a biocompatible and sterilisable material.
Outcome
A clamp and a marker to accompany a new medical procedure.
An ultra-miniaturised ocular drainage adjustment device


Glaucoma is a condition that affects the optic nerve due to abnormally increased pressure in the eye. It is treated as a last resort through surgery, using plates that drain excess ocular fluid beneath the conjunctiva. Without adjustment, the placement of these plates presents short-term risks of hypotony and may require another operation in the medium term.
With the eyeWatch, it is now possible to control the drainage flow during plate placement and after the operation using a deformable tube upon which a magnetic disk applies varying pressure. The position of the disk is adjusted externally using a specific tool called the eyeWatch Pen.
The adjustment device fits within an implant measuring 5.8 mm x 6.5 mm and 0.8 mm thick. It is paired with a conventional drainage plate.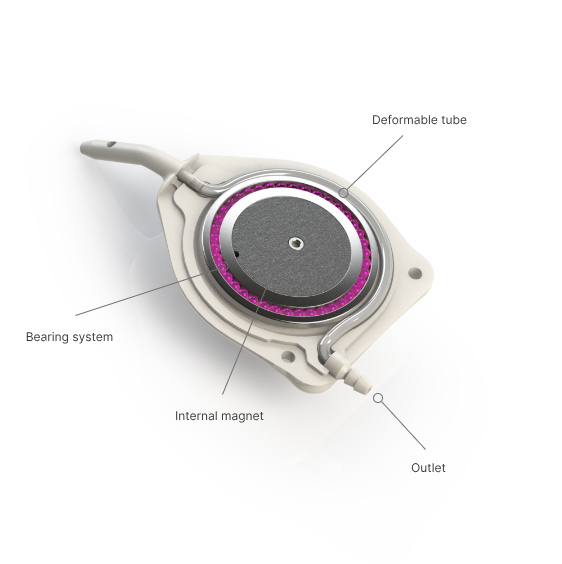 Specific ancillaries developed and improved based on feedback from surgeons


Each eyeWatch implant is delivered with two specific tools: a marker used as a buffer to demarcate its location before the placement of the drainage plate and a clamp that holds it securely during insertion without causing damage.
These tools were designed by Rheon Medical and initially manufactured using 3D printing. Their original design was later improved based on feedback from the first surgeons who used them. They are now produced in small batches using Protolabs' injection moulding machines. "Our ancillaries are used in microsurgery, so they need to take up as little space as possible," explains Constantinos Stergiopulos, CTO of Rheon Medical. "The first version of our clamp was deemed too thick by the surgeons who used it, so we refined the design before moving on to mass production. And we were able to validate our choices thanks to the design analysis provided by the digital quoting platform."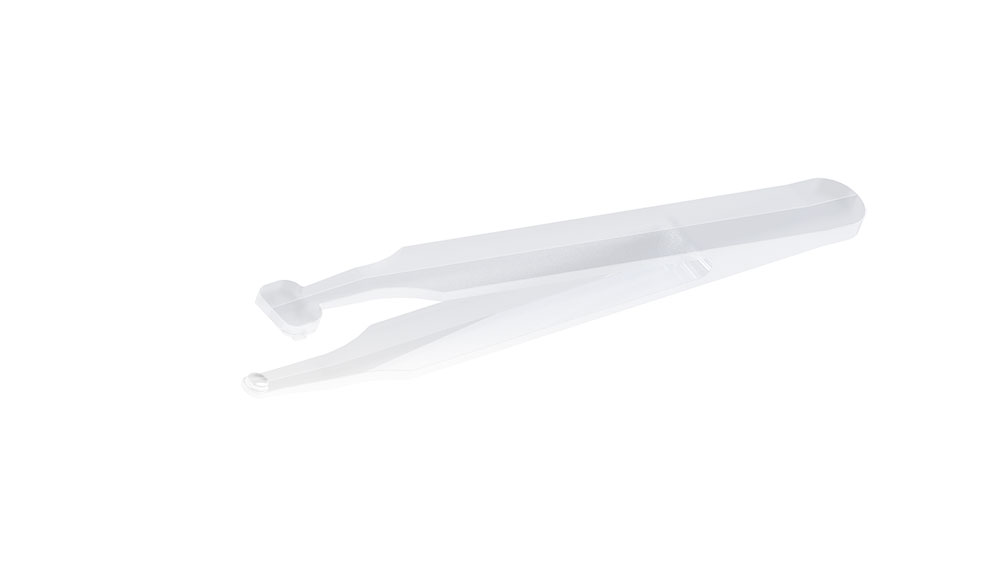 "Our team of engineers were impressed by the design analysis. Within two days, we knew which areas needed our attention and what changes were required to achieve quality injection."
C. Stergiopulos, CTO of Rheon Medical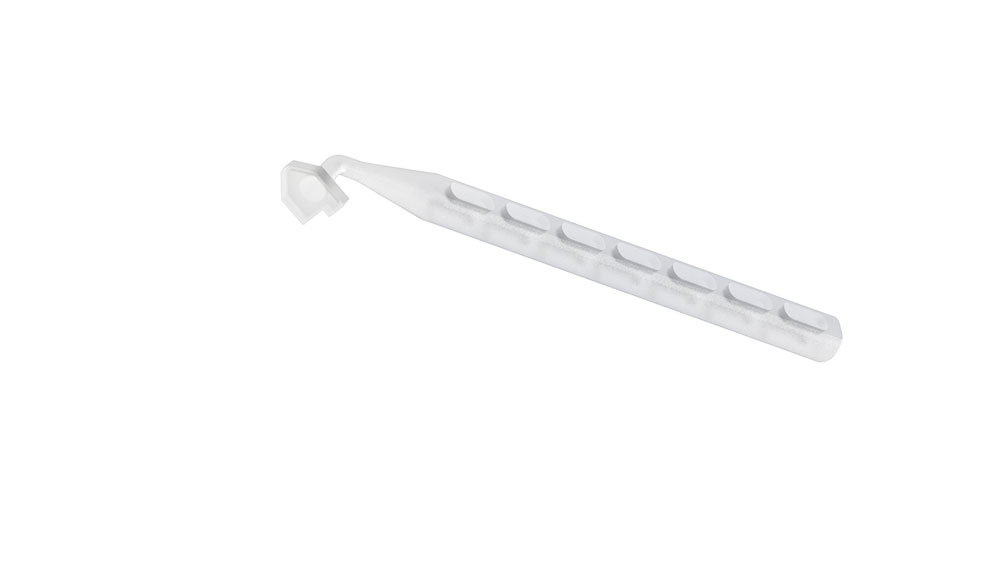 Modifiable injection moulds from Protolabs for flexibility and responsiveness


The aluminium moulds used by Protolabs are faster to produce than traditional moulds. They are offered with a limited warranty (up to 2000 pieces) or an unlimited warranty, with the customer who owns the moulds able to switch between warranty levels at any time. This offering is particularly appealing for quickly obtaining one or multiple series of parts while retaining the possibility of further design improvements.
Rheon Medical took advantage of this to support the development of eyeWatch implant placement.
"Protolabs' lead times are very good, and the option of modifiable moulds is interesting when multiple design iterations are anticipated."
A specific raw material for safety and traceability


Although Protolabs has biocompatible and sterilisable raw materials such as Makrolon in its catalogue, Rheon Medical chose a specific material for the production of eyeWatch ancillaries.
Procurement, storage, and quality document management are handled by Protolabs, and all traceability elements are provided to Rheon Medical. This additional service standardises processes and simplifies quality control.
---
"We produce other injected parts with different suppliers, so it seemed simpler and more logical to use the same material for all our parts."
About Rheon Medical:
Rheon Medical is a private company and a spin-off of EPFL specialising in glaucoma drainage devices. Its mission is to provide optimal solutions for the surgical treatment of this disease, which affects over 80 million people worldwide.
Rheon Medical is ISO13485 certified, and its eyeWatch implant received European market authorisation (CE marking) in 2019.
To learn more about eyeWatch and its clinical benefits, visit: https://rheonmedical.com/
To watch the eyeWatch in action, visit the Rheon Medical Youtube Channel.
(Content warning for the link above, as the video does contain some graphic detail of the eyeWatch application)