Smiledge
Sanitising dummies and other products with the support of Protolabs
There is no doubt that anyone who knows a problem inside out has some extra advantage in finding the solution. This is the case of SOLUZIONE CIUCCIO and SOLUZIONE VERA, two new products recently launched on the Italian market and which help solve one of the numerous problems which afflict parents worldwide: how to correctly sanitise children's dummies and facial equipment such as transparent masks.
Marco Migliorati is a dentist who works in various dental studios in Liguria and Piedmont. Marco is considered an innovative dentist, given his daily work with 3D printing to develop new orthodontic solutions and demonstration models for specific cases. He is now also moving into 3D printing of harder materials for structures in metal through laser melting.
SOLUZIONE CIUCCIO and SOLUZIONE VERA are two products with the same design: a container which houses a small pump that can be actioned by an external button. The device sprays detergent over the dummy which is placed inside' it or, alternatively, using a sanitising solution, it sprays the solution on people's hands to sanitise them.
The idea and the first development
Moving from the idea to a CAD design is often seen as an initial, insurmountable hurdle, however thanks to a network of designers it has got to know over the years, Protolabs can recommend people who, in terms of experience and professional approach, are best suited for the project. And in this case Marco Barbetta of MSquare, who knows Protolabs very well after collaborating on the development of various projects, including the winner of the Cool Idea prize with Floome, was engaged to follow the development stage for the whole product.
The prototype
The first step in understanding whether the object to be manufactured meets expectations is to build the prototype. Fortunuately, 3D printing means this process can be achieved on a very small budget. With less than 200 Euro, Marco Migliorati managed to have the first boxes to hand to check their tolerance and dimensions, and to carry out the assembly and mechanical performance test. The first prototype was 3D printed in certified bio-compatible black PA 12 using an HP Multi Jet Fusion printer.
Pre-production
Once it is clear that the prototype works, it is time for pre-production. Protolabs then received the order to injection mould 30 pieces for each of the 5 components which make up SOLUZIONE VERA or SOLUZIONE CIUCCIO. The aluminium moulds were milled and refined with a particular "hands on" process to obtain a mirror-polish effect for the component (SPI-A2 finish, where an operator sandpapers the surface of the mould to make it completely smooth). Two materials are used: natural neutral PP for the parts that do not come into contact with the liquid, while all the materials in contact with the detergent are made of PEP.
The pre-production is used to test the detergents developed and tested by Barbara Stein Italia, the liquid detergent for babies' dummies and the high alcohol content liquid for prosthetics and equipment, conducting all the stability tests needed to understand any reactions in the production material.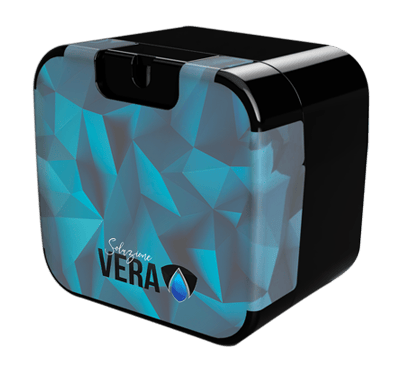 At A Glance
Challenge
Marco Migliorati, a dentist from Liguria, wanted to create a device that could sanitise a child's dummy, a problem which afflicts parents worldwide and also a device that could sanitise dental equipment.
Solution
With under 200 Euro, thanks to 3D printing by Protolabs, it was possible in just a few days to create the first prototype SOLUZIONE VERA and SOLUZIONE CIUCCIO. Once the stability and compatibility tests had been passed, Protolabs handled the realisation of the aluminium moulds and the injection moulding of the 5 components, producing 2000 devices in two different colours in just a few days.
Outcome
SOLUZIONE VERA or SOLUZIONE CIUCCIO is a patented product designed to clean a dummy, but it also benefits those people who need to clean dental prosthetics and equipment.
"Protolabs' strength is its flexibility for limited production runs and the support which its engineers can provide in proposing and finding the right solution."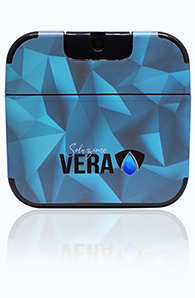 Production
Once all the tests have been passed, Protolabs received the first order to injection mould 1000 SOLUZIONE VERA (i.e. 1000 pieces for each of the 5 components) in black and a second order again for 1000 SOLUZIONE CIUCCIO, this time with particular colours, 3 pieces in cyan (light green RAL 6027) and 2 in white (traffic white RAL 9016).
SOLUZIONE VERA or SOLUZIONE CIUCCIO is a product patented in Italy and is being registered in other countries confirming the innovative nature of the device. And on this Marco Migliorati has clear ideas: why not give items other than dummies the chance to be appropriately sanitised? Hence this product will be available also for anyone needing to sanitise dental prosthetics or equipment, thanks to an alcohol-based solution suitable for adults, confirming that innovation can become a solution for many people.