Rapid Prototyping
Reduce design risks and accelerate speed to market.
Our automated design analysis on parts and quick-turn manufacturing processes streamline development by incorporating rapid prototyping throughout the product design, testing, and validation phases.
---
Leveraging Rapid Prototyping
1.

Design Feedback
Have physical prototypes in hand within days to quickly modify designs during early product development.
Produce multiple prototypes at the same time to compare and iterate designs simultaneously.
Reduce overall time to market with an iterative product development cycle.
2.

Iterative Development
Receive interactive design for manufacturability feedback with every quote to make early adjustments before prototyping begins.
Talk with customer service engineers to discuss any design challenges and manufacturing questions that arise.
3.

Design Validation
Test the form and fit of components with small quantities of accurate 3D-printed and machined parts.
Perform functional tests with prototypes manufactured in production-grade materials.
---
4. 

Market Testing
Produce a pilot run of injection-moulded parts to validate market interest before launch.
Reduce financial risk at market launch by implementing affordable aluminium tooling before full-scale production begins.
Risk Reduction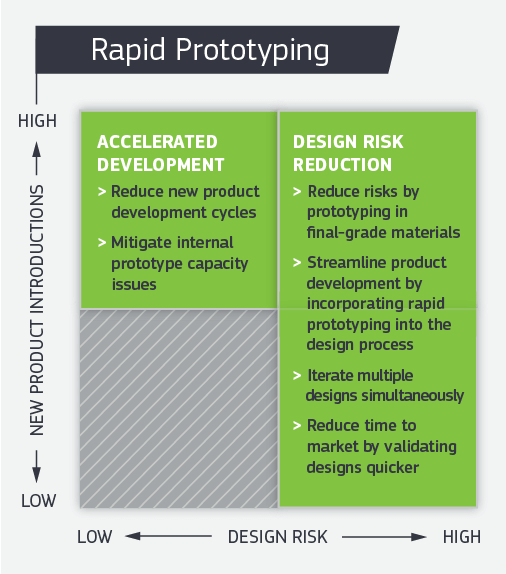 Speed to Market