Family Need, Market Demand Power 'Smart' Wheelchair Innovation
On-demand injection molding, plus sheet metal fabrication, help bring LUCI technology to market.
Brothers Barry and Jered Dean didn't set out to start a company. But nothing on the market solved their problem: Keeping Barry's daughter, Katherine, safe in her power wheelchair. Each year, wheelchair users get hurt when their devices, which weigh hundreds of pounds, tip over or run into objects. When a good family friend was sent to the hospital after a wheelchair fall, the Dean brothers—Barry, a Grammy-nominated Nashville songwriter, and Jered, a Denver-based design engineer—knew they had to get to work.
Soon the brothers were sketching ideas out at a restaurant on a paper tablecloth. "Obviously we chose to go ahead and go for it because it didn't seem anybody was going to do this anytime soon," said Jered. "We couldn't afford for our family to wait for somebody else to do it." What they came up with, along with a little manufacturing help from Protolabs, is LUCI, an attachable accessory system that brings smart technology to power wheelchairs for stability, security, and connectivity.
LUCI's hardware and software combine to give power wheelchairs a 360-degree view of the world to avoid collisions and drop-offs and also warn of tipping dangers. Cloud-based communications can alert loved ones of an accident and securely send user data to family and medical team members. LUCI incorporates stereo-vision cameras and infrared, ultrasonic, and radar sensors in a patented, first-of-its-kind system that gets mounted between the seat and wheels of a power wheelchair. The Dean brothers, with Barry as CEO and Jered as chief technology officer, founded the LUCI company in 2017. After years of development, they began selling the LUCI system in early 2021. And how has it worked? The product already has earned widespread recognition, named Time magazine's Best Inventions of 2020, Popular Science's Best of What's New, a CES 2021 Health & Wellness Innovation Award, and Mobility Management's "Smart Technology" Product Award.
Design Challenge: Developing Fast and Creating 'Invisible' Housings 
So, how did they do it and what led them to Protolabs? Jered had worked with us on projects earlier in his career. So had Marc Hanchak, founder of LINK Product Development, whose company was helping with LUCI's industrial design and mechanical engineering.
In addition to their urgency to create a safer alternative for Katherine and other power wheelchair riders, the Deans' announcement of their intent to develop such a product generated intense interest from wheelchair manufacturers.
For the speed and flexibility required, they turned to us for injection-molding of plastic prototypes and production parts. They also used us for prototyping of sheet metal components and, as it turned out, services they hadn't anticipated using at the outset.
"We were developing fast and we were developing with a lot of unknowns," Jered said. "There weren't many other options because Protolabs could turn things quickly and cost effectively so that we could keep moving forward."
As a power wheelchair user steers LUCI with a joystick or other means, onboard sensors map the surroundings to avoid anything in the way, from curbs and vehicles to pets and people.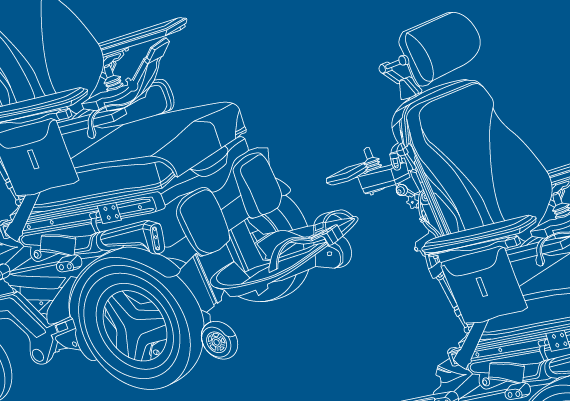 At A Glance
Challenge
Getting to market quickly to meet a family need and market demand for LUCI, a patented, first-of-its-kind hardware and software system that brings smart technology to power wheelchairs for stability, security, and connectivity.


Solution

Our automated quoting system and applications engineers helped LUCI make rapid iterations to design "invisible" plastic housings so radar sensors can "see" potential hazards. Insert molding securely attached plastic housings to LUCI's metal "smart frame." Pad printing created attractive durable symbols for user dashboard. Quick turnaround, on-demand injection molding, and sheet metal fabrication produced parts for end use.

Outcome
The product launched to market in early 2021. Plus it earned widespread recognition: Named Time magazine's Best Inventions of 2020, Popular Science's Best of What's New, a CES 2021 Health & Wellness Innovation Award, and Mobility Management's "Smart Technology" Product Award.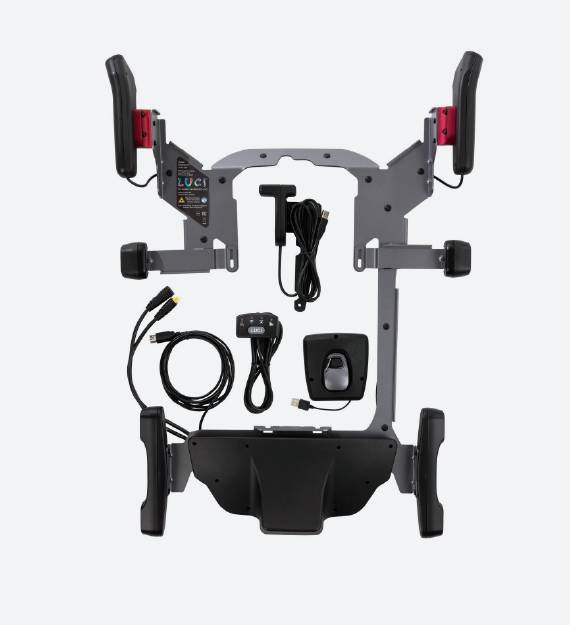 The mapping technology includes millimeter-wave radar sensors that detect the range, velocity, and angle of objects in the environment.
The plastic housings that contain the radar sensors posed a design challenge, Jered said, because those housings need to be "invisible" to the business card-sized radar sensors. The housings have to be of a certain shape, material, and thinness to enable the radar devices to do their job of identifying potential hazards.
Another concern was finding a way of securely attaching all of the plastic housings holding LUCI's various sensors and electronics to the system's Smart Frame, Jered said. The frame is a sheet metal platform that get mounted between the seat and wheels of a new or existing power wheelchair to install the LUCI system.
Offering a user experience that merges rider intent and independence with the protection and assistance that LUCI's technology provides also was a priority.
One expression of that, Jered said, needed to be through LUCI's dashboard, its user interface. The dashboard, located on the wheelchair's control panel has four indicator lights to track things like Wi-Fi and cellular connection and sensor obstruction. He wanted each light to have a corresponding symbol that would clearly identify its function while also being attractive and durable.
"We were developing fast and we were developing with a lot of unknowns… there weren't many other options because Protolabs could turn things quickly and cost effectively so that we could keep moving forward."
Solution: Iterative Design, Insert Molding, Pad Printing 
Jered and the LUCI engineering team, well accustomed to our online quoting system and automated manufacturing analysis, used it to design plastic housings for LUCI's sensors and electronics. Getting the design just right for the housings holding the millimeter-wave radar sensors further involved a number of calls with our engineers to tweak those plans. Jered said we recommended an ABS plastic that was durable, cost-effective, and compatible with the radar sensors. Crucially, we would injection mold the material in a shape and at the thinness LUCI needed, enabling the radar devices to work properly. LUCI iterated rapidly on the housings, cutting test tools, having prototypes made and working with Protolabs on revisions before making new tools for another round of prototyping. The process was more cost-effective and the resulting design better than going to a typical injection molding house. Higher costs and slower turnaround would have meant fewer iterations and a "hold our breath and go for it" approach, hoping that parts would be good enough.
When Jered mentioned his concern about robustly securing the plastic housings to LUCI'S frame, our applications engineers suggested using our insert molding service. Insert molding in this case incorporates threaded metal inserts into LUCI's molded plastic housings to improve their strength when they're attached to the frame. Insert molding is working so well that LUCI now uses it whenever attaching plastic parts securely to metal is required. Luci also uses our sheet metal fabrication service to prototype dozens of parts for the smart frame and brackets that hold LUCI's sensors. For the dashboard, LUCI had considered using stickers, labels, or engraving for the symbols that identify the purpose of each indicator light. He found a better solution in our pad printing process, which transfers a two-dimensional image, like a company logo, to a three-dimensional object. The pad printed symbols are more attractive, durable, and convenient, given that we are already making LUCI's dashboard.
Outcome: Saving Time, Meeting Urgent Demand
Jered and Barry Dean felt a "super sense of urgency" to deliver LUCI to the market, given their personal stake and the high level of interest from potential users. "That urgency trickled through to everything, how we're doing our manufacturing, how we're doing our product development, our sales," Jered said. "All those things go to how can we get LUCI to the broadest number of users possible. It can be the difference between someone being able to independently drive themselves and somebody being pushed or not having that freedom in all locations. That's a lot of pressure on getting it out, getting it right, and getting it done."
LUCI in all likelihood wouldn't have been available as soon as it was (beginning this year) without Protolabs, Jered said.
We delivered injection-molded parts within three to four weeks. Some of the molded parts from Protolabs have come in as little as five days because of working 24-7 and waiving the expedite fee, according to LINK Product Development's Hanchak.
That compares to 16 weeks or longer to order a mold and get first articles from a traditional injection molding service with less flexibility to make rapid iterations to part designs.
Additionally, sheet metal prototypes arrived from Protolabs within a week compared to eight to 12 weeks from a traditional metal shop. LUCI uses our on-demand manufacturing to source end-use molded parts and to prototype plastic parts for more models of wheelchairs and new products. All of our parts have functioned as expected, the Deans reported.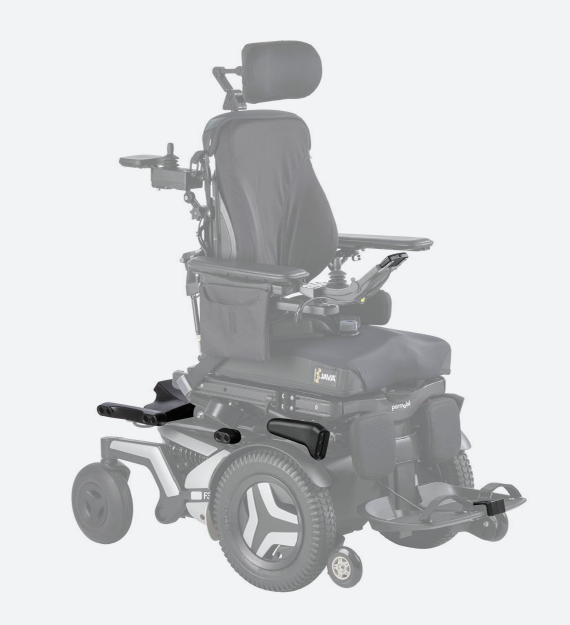 "The ability to save that much time while doing development work is worth a ton," Jered said. "The hardware side is always the long lead time part of our development process, so being able to accelerate that to try to keep up with the software and electronics side is a major, major aid in the development of a product like LUCI."That speed and lower tooling costs make Protolabs a cost-effective choice, Jered said. Our piece-part prices are a little higher initially but become more favorable with on-demand manufacturing. Over a longer period of time, part prices from Protolabs rival domestic production, Hanchak said. Outsourcing outside of the United States also involves hidden costs such as import tariffs, transportation delays, miscommunication, and poor quality parts.
"We're already working with Protolabs on new products so I think we'll be partners for a good long time," Jered said.