3D Printing Service
Additive manufacturing for precision prototypes and end-use production parts
Looking for more than a desktop 3D printer can provide? Need an alternative to your in-house capabilities? Our industrial 3D printing service ensures accuracy and repeatability so you get highly precise parts—every time. At Protolabs, additive manufacturing is designed for functional prototypes, complex designs, and production components in as fast as 1 day.

Which 3D Printing Process Should I Use?
Direct metal laser sintering (DMLS) uses a fiber laser system that draws onto a surface of atomized metal powder, welding the powder into fully dense metal parts.
---
Multi Jet Fusion selectively applies fusing and detailing agents across a bed of nylon powder, which are fused in thousands of layers by heating elements into a solid functional component.
---
Stereolithography (SLA) uses an ultraviolet laser that draws on the surface of liquid thermoset resin to create thousands of thin layers until final parts are formed.
---
Selective laser sintering (SLS) uses a CO2 laser that lightly fuses nylon-based powder, layer by layer until final thermoplastic parts are created.
---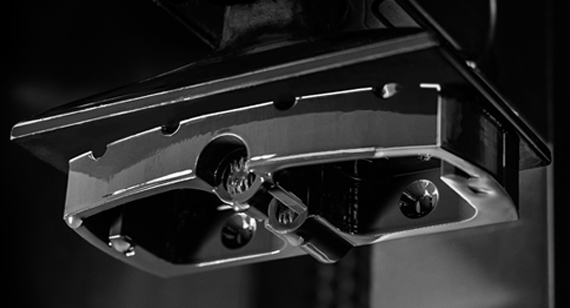 Carbon DLS uses digital light projection, oxygen permeable optics, and programmable liquid resins to produce plastic parts with excellent mechanical properties and surface finish.
---
PolyJet uses a jetting process where small droplets of liquid photopolymer are sprayed from multiple jets onto a build platform and cured in layers that form elastomeric parts.
---

Why 3D Printing at Protolabs?



Precision and Repeatability
Get consistently accurate parts due to rigorous quality control measures and experienced process engineers.
---

Material Selection
Choose from a range of industrial-grade materials including metals fit for production use and micro resolution plastics for ultra-fine part features.
---
---

In-house Production
Maintain consistent quality and guaranteed lead times from a single supplier with in-house part production.
---

Unmatched Capacity
More than 100 industrial 3D printers across five additive manufacturing technologies.
---
Take a quick tour through our additive manufacturing facility in North Carolina, one of the largest 3D printing operations in the world, to see how we build high-quality prototypes and fully functional end-use components and assemblies.
---
We use a range of commercial-grade thermoset resins, and thermoplastic and metal powders to 3D print parts that are suitable for various part applications and industries. 
---

"The success of the Black Panther mask not only demonstrates Protolabs' capabilities but the potential of 3D printing to advance packaging design."
Resources
White Paper
Design Tip
Webinar
Dummies Book
---