Online 3D Printing Service for Custom Parts
On-demand 3D printing for rapid prototyping and production in as fast as 1 day. Get an instant 3D printing quote with DfAM analysis today.
Certifications
ISO 9001:2015 | AS9100D | ITAR Registered
120+
Additive manufacturing machines
50,000+
Product developers served
250,000+
Parts printed each month
3D Printing Processes
Our online 3D printing service enables you to 3D print your custom part on demand. We offer six 3D printing technologies to transform your 3D files into plastic, metal, and elastomeric parts. With more than 120 3D printers, we have unmatched capacity that reliably delivers parts within days. In addition to a broad material selection, we offer several post-processing options to improve cosmetics or enhance mechanical properties.
---
Design for Additive Manufacturing (DfAM) Feedback on Every Quote
Our online 3D printing experience now includes design for additive manufacturing feedback with each quote. This information can be used to improve the quality of your parts and easily identify any hard to print features.
Start Your 3D Printing Project
Compare 3D Printing Processes
New to our 3D printing service and not sure which additive technology is right for your 3D design? Compare the capabilities of each process below to see what fits your application's requirements.
 
Materials
Max Part Size
Min Feature Size
Tolerances
Metal 3D Printing
Aluminum
Stainless Steel (17-4, 316L)
Titanium
Inconel
Cobalt Chrome

9.6 in. x 9.6 in. x 13.0 in

X Line: 31.5 in. x 15.7 in. x 19.7 in.

0.006 in.
±0.003 in
Stereolithography
ABS
Polycarbonate
Polypropylene
Silicone
29 in. x 25 in. x 21 in.
0.0025 in.
±0.002 in.

Selective Laser Sintering
Nylons
Polypropylene
TPU
19 in. x 19 in. x 17 in.
0.030 in.
±0.010 in.
Multi Jet Fusion
Nylons
11.1 in. x 14.9 in. x 14.9 in.

0.020 in.

±0.012 in.

PolyJet
Elastomer (30A to 95A)
19.3 in. x 15.4 in. x 7.9 in.
0.012 in.

±0.005  in.

Carbon DLS
ABS
Polypropylene

7.4 in. x 4.6 in. x 12.8 in.

0.020 in.

±0.010 in.
 
Materials
Max Part Size
Min Feature Size
Tolerances
Metal 3D Printing
Aluminum
Stainless Steel (17-4, 316L)
Titanium
Inconel
Cobalt Chrome

245mm x 245mm x 330mm

X Line: 400mm x 800mm x  500mm

0.1524mm
±0.076mm
Stereolithography
ABS
Polycarbonate
Polypropylene
Silicone
736mm x 635mm x 533mm
0.0634mm
±0.0508mm
Selective Laser Sintering
Nylons
Polypropylene
TPU
482mm x 482mm x 431mm
0.762mm
± 0.254mm
Multi Jet Fusion
Nylons

281mm x 378mm x 378mm

0.508mm
±0.305mm
PolyJet
Elastomer (30A to 95A)
490mm x 391mm x 200mm
0.305mm
±0.127mm
Carbon DLS
ABS
Polypropylene
89mm x 118mm x 326mm
0.508mm
±0.254mm
---
Available 3D Printing Materials
---
Sample Quote
Explore our material feature that lets you compare the cost of 3DP processes, materials, and resolutions.
View Sample Quote
"Great service at a fair price and the quality of my parts is fantastic. Keep up the great work."
3D Printing Toolkit
Get in-depth design advice to optimize 3D-printed parts. Designing with additive manufacturing in mind can accelerate production time and reduce overall cost.
Check Out The Toolkit
See How Popular Polymer Technologies Stack Up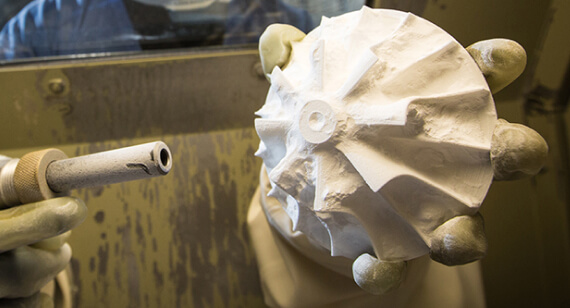 Two of our most popular 3D printing services, stereolithography (SLA) and selective laser sintering (SLS) offer engineering-grade options for parts. Learn how the two differ and how to pick the right process for your part.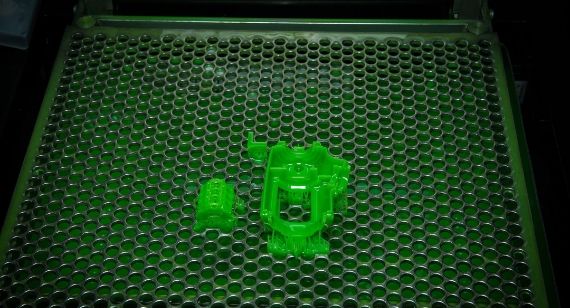 Stereolithography (SLA) and fused deposition modeling (FDM) are two common plastic 3D printing process typically used for rapid prototyping. While both emerged in the 1980s, they use distinctly different ways to make parts, and as a result, have distinct advantages depending on your part requirements.


These two powder bed processes are similar, but there are some differences between the technologies that should be understood before making your manufacturing selection.
---
Surface Finish Options for 3D Prints
| | |
| --- | --- |
| Unfinished | Dots, or standing "nibs," remain evident on the bottom of the part from the support structure remnants. |
| Natural | Supported surfaces are sanded down to eliminate the support nibs. |
| Standard | Supported surfaces are sanded, and the entire part is finely blasted for a consistent look. Note that the layers are still present. |
| Custom | Soft-touch paint, clear part finishing, painting, masking, color matching, decals/graphic, and texture finishes are available. |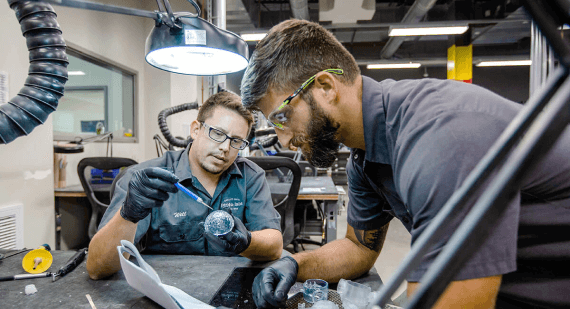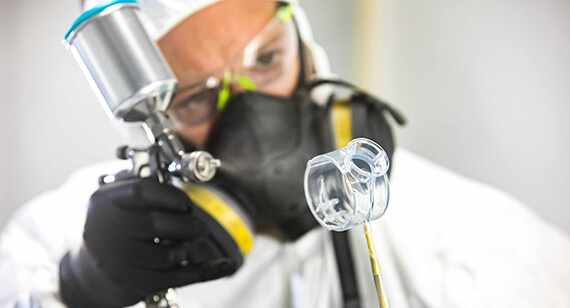 ---
Custom Finishing
Looking to boost the strength, clarity, or appearance of your 3D-printed parts? Choose from microfluidic and micro-resolution materials, metal plating, secondary machining, and custom finishes like painting, clear coating, and decaling.
| | |
| --- | --- |
| Clear Coat | Clear cosmetic finish that can be applied to ABS-Like Translucent/Clear (WaterShed XC 11122) and PC-Like Translucent/Clear (Accura 60) materials. |
| Painting | After smoothing the part with sanding and polishing, parts can be painted with automotive-grade paint. Provide a pantone color with your quote request. We also offer soft-touch painting. |
| Plating | Electroless nickel plating can be used to achieve parts that are similar to cast aluminum or magnesium. |
| Dyeing | Dyeing is another method for adding color to 3D prints. This is faster option with a limited color selection, so is a more cost-effective choice than painting. |
| Decaling | Decaling can be used to add a logo or other graphics to boost cosmetics or function. |
| Polishing | We can polish parts to a mirror-like finish. If this is a requirement, we ask that you provide either a drawing or image that indicates your finish expectations. |
| Heat Treatment | Harden and strengthen metal 3D prints with multiple heat treatment options: NADCAP heat treatment, hot isostatic pressing (HIP), solution annealing, and aging. |
| Machining | Machine metal 3D prints to achieve exceptional surface finish quality or meet tight tolerances. |
---
Why Choose Us for Custom 3D Printing?
Unmatched Quality
Get design feedback from our experienced engineering team that has helped thousands of customers bring their products to market with quality 3D-printed parts. We will also work with you to determine optimal part orientation based on your application's requirements.
Consultative Quoting
Our industry-leading tolerances and surface finish quality stems from a dedicated process engineering and quality team for each 3D printing technology. We also offer a proprietary material called Microfine™, which can build features as small as 0.0025 in.
Wide Material Selection
Across our six 3D printing technologies, we use a range of commercial-grade thermoset resins, and thermoplastic and metal powders to 3D print parts that are suitable for various part applications and industries. If required for your parts, we offer a variety of post-process options such as heat treating, secondary machining, plating, painting, and dyeing to further enhance mechanical properties and cosmetics.  
Scale and Production
Our facility is home to more than 120 3D printing machines that produce metal and plastic parts. This means we'll always have capacity when you need parts fast--whether it's a small batch of parts or production level volumes.  
---
---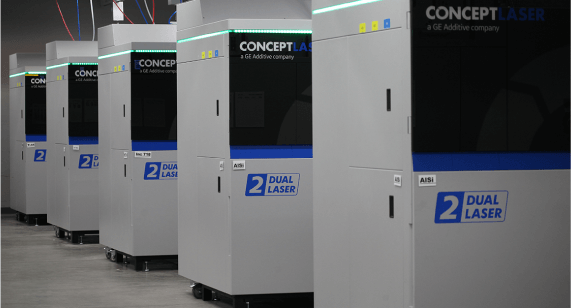 What is 3D Printing?
3D printing is a term used to describe a number of additive manufacturing technologies that produce parts one layer at a time from a 3D digital model. Some 3D printing machines will extrude a filament to create a parts, while others use lasers to sinter or cure raw materials like metal or plastic powders and liquid resins. There are a variety of 3D printing technologies that differ in terms of materials, surface finish quality, cost, and quantity to name a few.

Advantages of 3D Printing
Building parts layer-by-layer brings about many benefits that open up design possibilities that were previously unachievable through traditional processes like injection molding, machining, or casting.
Complex, organic geometries with limited impact on part cost
Consolidation of multi-component assembly into a single part
No upfront tooling costs
Fast production for parts within 24 hours
Internal features for advanced heat transfer and flow applications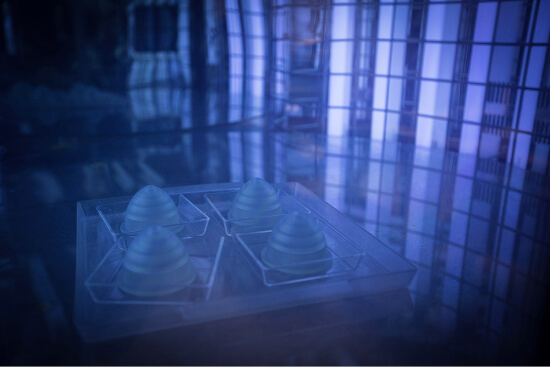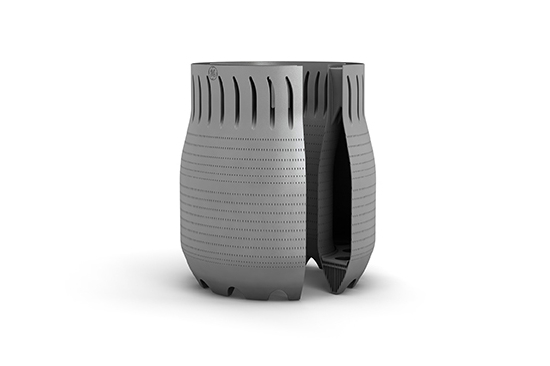 Common 3D Printing Applications
Additive manufacturing can be leveraged for both rapid prototyping and production in aerospace, medical, automotive, and other large industry sectors. Examples of typical parts, include:
Form and fit prototypes
Housings and enclosures
Medical devices
Snap fits
Jigs and fixtures
Heat exchangers and heat sinks
Engine components
Fuel injectors
Surgical instrumentation
Get an Instant 3D Printing Quote
---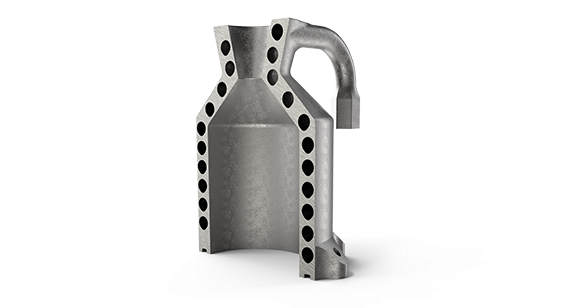 3D Printing FAQs


How much does 3D printing cost?
expand_less
expand_more
3D printing cost per part is dependent on a multitude of factors, including design, material, process, and post print operations. Typically, the post print operations account for most of the part cost, especially if manual labor is involved. In general, the laser powder bed sintering processes like SLS and MJF are the most optimal economic choices for end use parts if cost is a key factor. Check out this blog post to better understand what drives the cost of 3D printing.
How do I choose a 3D printing technology?
expand_less
expand_more
When selecting a 3D printing technology, first determine critical design requirements like strength, temperature resistance, water resistance, aesthetics, or durability. This will often help you determine if a metal or plastic 3D printing is needed for your application. Check out this 3D printing material selection guide for further assistance on technology options to align with your design requirements.
What type of file format is needed for 3D printing?
expand_less
expand_more
Though all file types are ultimately converted to STL (.stl) before printing, the recommended file type to upload is STEP (.stp/.step). SOLIDWORKS (.sldprt), and IGES (.igs/.iges) files. Check out further guidance on how to design .stil files for 3D printing. Learn more about .stl files for 3D printing.
How large of a part can you 3D print?
expand_less
expand_more
The maximum size of the part depends on the bounding box in the 3D printing machine being used. With the advancement in large format printing options, parts with build volumes as large as 31.5 in. x 15.7 in. x 19.7 in. for metal parts and as large as 29 in. x 25 in. x 21 in. for plastic parts.  
What are the advantages of 3D printing?
expand_less
expand_more
One of the biggest advantages of 3D printing is speed, or time to part in hand. Additional advantages include flexible design, cost savings, and production quality parts without tooling investment.
What is 3D printing used for?
expand_less
expand_more
3D printing has historically been leveraged as a rapid prototyping manufacturing method. With advancements in post-processing options and engineering grade additive materials, 3D printing is often leveraged for end use part production.
Additional Links and Resources