Medical 3D Printing
Accelerate medical device product development and market introduction through rapid prototyping and low-volume production with additive manufacturing
How the Medical Device Industry is Leveraging 3D Printing
Digital manufacturing offers the speed and precision required in medical component prototyping and production. Our diverse 3D printing technologies support customers in the medical industry by offering:  
design for manufacturability (DFM) feedback on every quote 
ability to 3D print small, complex, and intricate part geometry
capability to rapidly prototype in diverse production-grade materials (high-temperature plastics, thermoplastics, and elastomeric materials)
quality certifications: ISO 9001:2015
post-processing options such as heat treatment to improve mechanical properties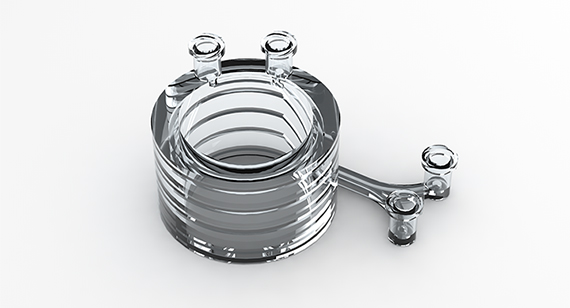 3D-printed Parts on Your Schedule
Our lead time options lend you flexibility. Need printed parts lightning fast? Select Expedite at checkout. Not in a rush? Choose Economy to save on cost. For reliable delivery on-time, select Standard. Your parts when you need them.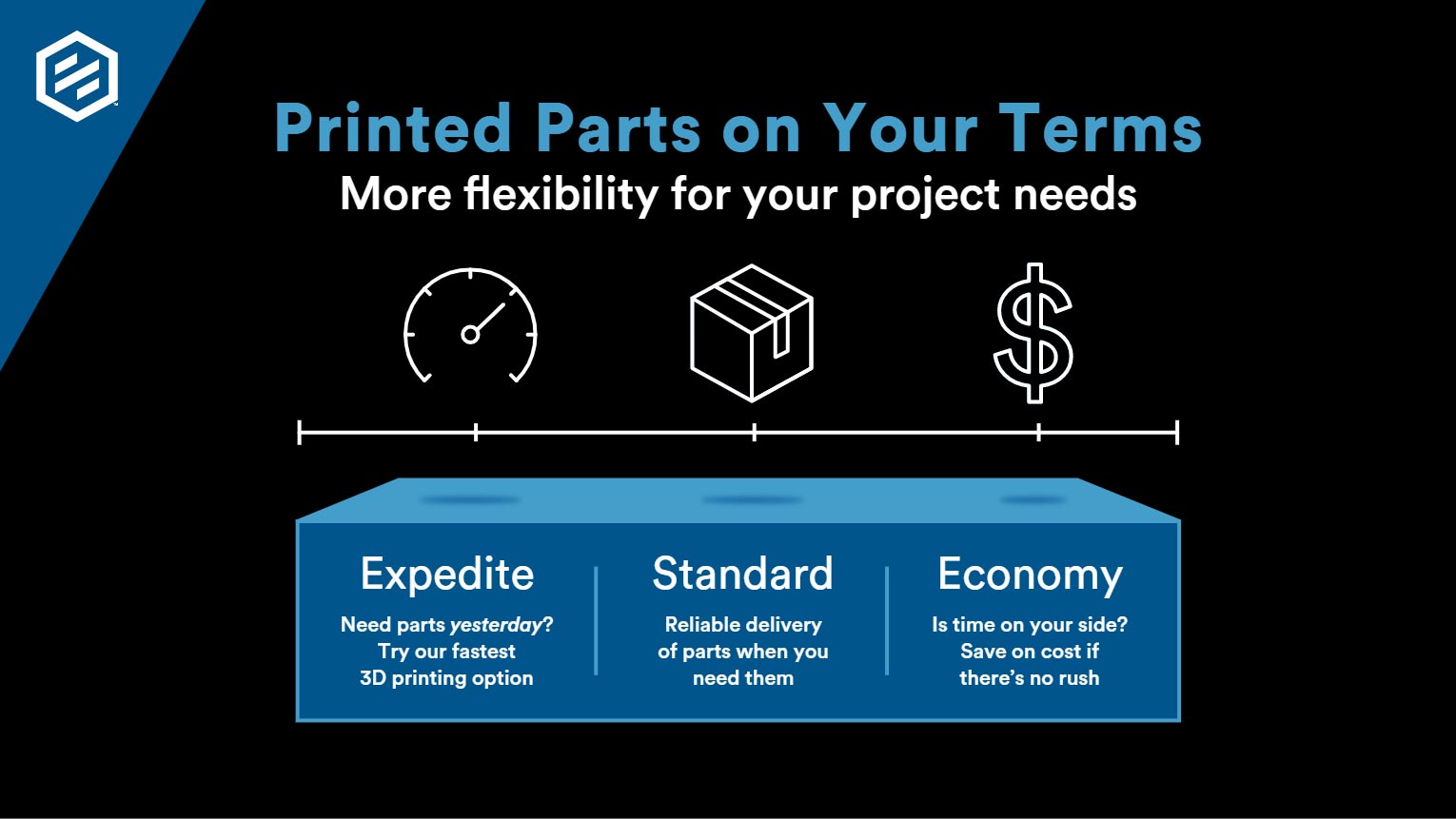 ---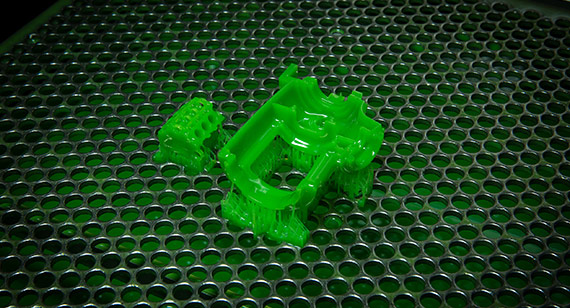 3D Printing Materials for Medical Applications
Plastics 
ABS-like White, Translucent/ Clear, Gray, and Black. These durable, yet flexible material options offer the tightest tolerances available for any of the 3D printing technologies.  
Micro-resolution. MicroFine™ (green and gray) is an exclusive Protolabs' material used to build complex 3D-printed parts with micro-sized features as small as 0.0025 in. Optimal part sizes are 1 in. x 1 in. x 1 in. or less. 
Functionally Clear PC-Like and ABS-Like. Accura 60 and Watershed XC11122 are two materials that can be custom finished for functional clarity.  
Silicone. This material offers excellent detail, high temperature and wear resistance, and has passed biocompatibility testing, making it an ideal option for medical devices like seals, gaskets, and customized devices.
Metals 
Stainless Steel (316L or 17-4 PH). These corrosion-resistant metals also offer high heat tolerance, corrosion resistance, and a high tensile strength.   
Titanium. This workhouse alloy offers high strength, making it a great fit for medical components and instruments.


3D Printing Applications in the Medical Industry
Thanks to advancements in additive manufacturing technologies, the medical industry is continuously leveraging printing for a wide array of innovative products. 3D printing is often used for preoperative planning and training. Anatomical models, patient-specific custom implants, instrumentation, and surgical devices are common medical applications and 3D printing can be a viable option for verification and validation testing. Others include: 
Custom fixtures
Surgical instruments
Surgical guides
Prosthetic components
Wearables
Electronic enclosures 
Cartridges 
Functionally clear parts 
Robotic arms
Handheld devices
Microfluidics 
---