Medical Injection Molding
ISO 13485-certified injection molding service for plastic medical device components
Our medical molding service allows you to leverage the speed-in-development you are used to in the high-requirement environment of the medical space. Our team of medical molding manufacturing experts helps you take FDA Class I and II devices, or non-implantable components, quickly from prototype to production and is viable through regulatory body submissions.

Medical Molding Capabilities
>  Certification: ISO 13485 (Strategic partnership)
>  Clean Rooms: Class 8 rooms available
>  Steel tooling: P20 and hardened steel available
>  Process Validation: Achievable by standardized qualification package, industry-accepted protocol, or customer-defined
---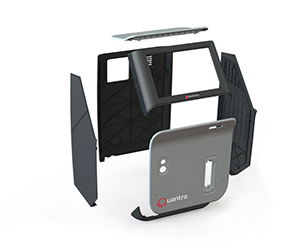 Available Medical-Grade Plastic/Resins
We carry the most common types of plastics and resins used in medical molding. We can also accommodate customer-supplied resins and provide custom color matching.
Customer Supplied Resin: Need to use a material that we don't stock? No problem. Simply fill out this form to supply your own resin.
Custom Colorant: We can also develop custom colorant to match a Pantone color or physical sample. The process is simple and fast. After we receive your color request, we'll send you a sample plaque for approval in as fast as three days. Learn more here.
| Material | Temp. Resistance | Chemical Resistance | Good Clarity | Suitable for Skin Contact |
| --- | --- | --- | --- | --- |
| PEEK, PEI (Ultem), PPSU | X | X |   |   |
| Polycarbonate (PC) |   |   | X |   |
| Liquid Silicone Rubber (LSR) | X | X |   | X |
---
Consultative Design Services
---
Our Medical Molding Expertise
From leading medical device manufacturing operations to developing designs for devices, our team has expertise to support you, no matter where you are in product development. We understand the intricacies and uniqueness of your projects, and are here to give you the support you need.



Jeff Schipper, Director of Special Operations
With more than 20 years of experience in manufacturing, Jeff helps bring your product strategies to life and to market faster.


Chris Stevens, Senior R&D Engineer
Chris has deep experience in medical molding and holds a Master Molder I certification in addition to more than a decade of experience from working as an engineer for top medical device companies.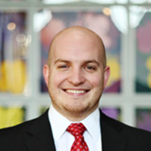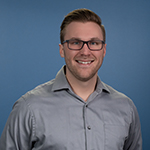 Zach Fletcher, Program Manager
Zach works closely with each of our medical customers, gathering requirements for product qualification, reviewing part design, and assisting in determining the overall project fit into Protolabs' medical molding offering.
---
How We Can Help
With no minimum order quantities and a free prototype tool with on-demand manufacturing orders, we're your partner to get to market faster for projects like:
> Lower volume or difficult-to-forecast products
> FDA Class I and II devices, or non-implantable components
> Early-in-development projects
> Components requiring complicated supply chains
> Development stages that require design flexibility
> Parts in which we can apply early process learnings to production
> SKUs that could benefit from a secondary source
> Design verification testing, clinical trial submissions, and regulatory body submission
---
Additional Resources
Blog
PEEK, PEI, LSR, and Other Material Options for Medical Prototyping
Read Blog
Trend Report
Blog
Medical Manufacturing Speed, Agility Crucial During Pandemic
Read Blog
Sample Quote
---