---
Manufacturing Materials
Choose from hundreds of commercial-grade plastics, metals, and elastomers suitable for both prototyping and production.
---
---
Find the Right 3D Printing Material
Working on a 3D printing project? Check out our new 3D Printing Material Selector tool to quickly identify which material is best for your application.
View
Thermoplastic Selection and Material Properties
This in-depth white paper provides a technical observation of thermoplastic resins and their properties for engineers who want to quantitatively analyze a part; determine loads, stresses, strains and environments; and make material decisions based on the analysis.
Read the White Paper
Injection Molding Materials
Thermoplastics
ABS/PC
LCP
LDPE
PC/PBT
PEI (Ultem)
PET
PETG
PPE/PS
PPS
PS
PSU
SB
TPE/TPV
Thermosets
Silicone rubber
Fluorosilicone
Medical-Grade silicone rubber
Optical silicone rubber
---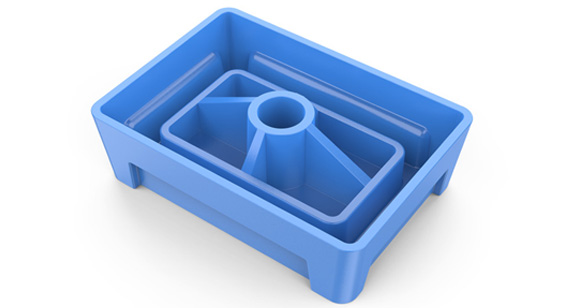 Polypropylene (PP)
PPE/PS
PPSU
PS
PSU
PVC
UHMW