Polysulfone (PSU) Injection Molding
Polysulfone or PSU is a durable, rigid thermoplastic that can withstand use at high temperatures
GET PSU PARTS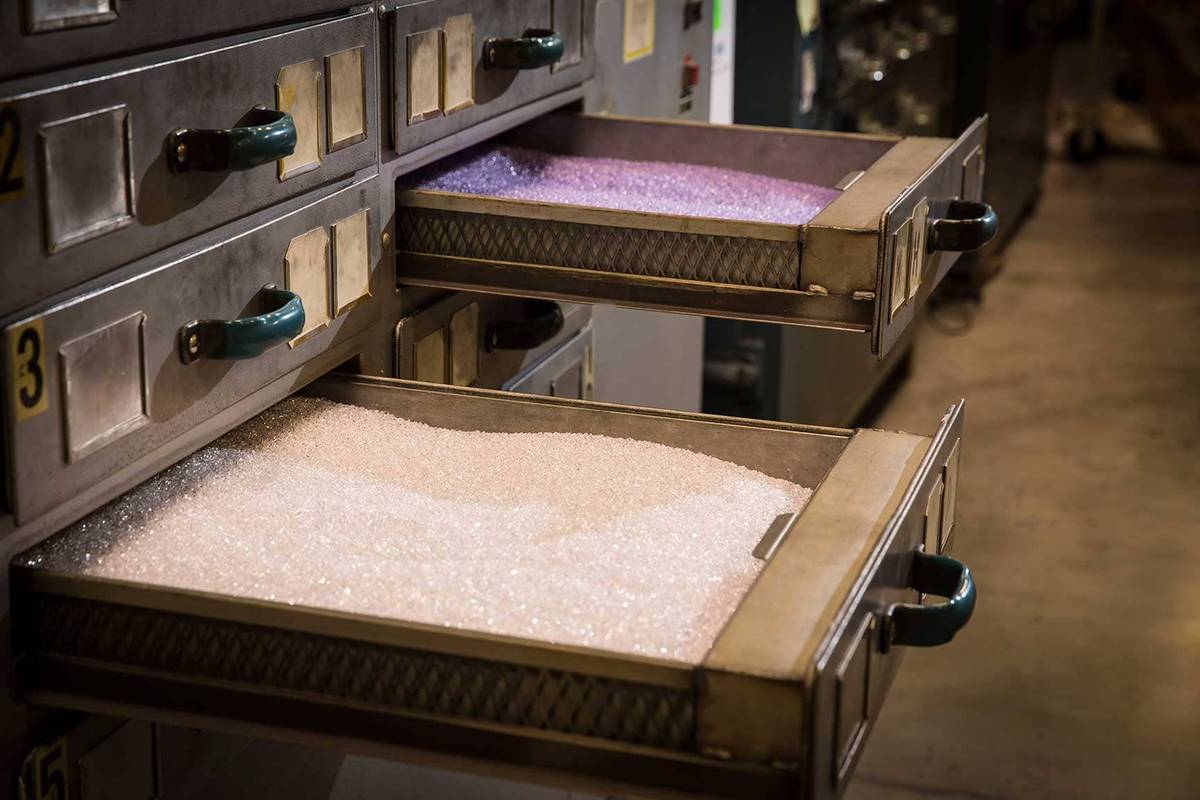 Polysulfone is an amorphous thermoplastic with natural transparency. In most cases the plastic is suitable for continuous use up to 149°C (300°F). PSU is also resistant to degradation by gamma or electron beam radiation.
We offer two grades of PSU through our injection molding service:
Udel P-1700: High resistance to mineral acids, alkali and salt solutions. It also possesses good resistance to detergents and hydrocarbon oils.
Udel P-3703: A high-flow grade of PSU that fills thin walls well. Can be more susceptible to cracking than P-1700 when in harsh environments.
---
Polysulfane (PSU) Material Properties
 
Tensile Modulus

Tensile Stress
(Break)

Tensile Elongation 
(Break)

Melt Mass-Flow Rate
Volume Resistivity
Data Sheet
Test Method
ASTM D638
ASTM D638
ASTM D638
ASTM D1238
ASTM D257
 
Udel P-1700
2,480 MPa
70.3 MPa
50 to 100%
6.5 g/10 min
3.0E+16 ohms-cm
VIEW PDF
Udel P-3703
2,480 MPa
70.3 MPa
50 to 100%
17 g/10 min
5.0E+16 ohms-cm
VIEW PDF
---
Grab a Design Cube
Want to learn more about injection molding? Sign up to receive a Design Cube. This physical aid demonstrates how to properly design features commonly found on molded parts.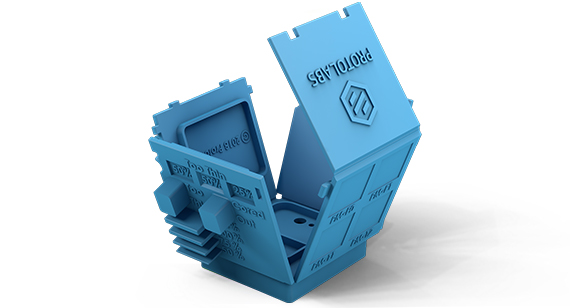 ---
Polysulfone Injection Molding Applications
PSU is a good material choice for molded parts that will have to endure high temperature environments. Its chemical resistance and compliance with gamma sterilizability requirements also lends itself well for medical applications.
PSU is often used for the following parts:
Medical devices and components
Appliances components
Dental parts
Surgical instruments
Industrial applications
Electrical parts
---
Related Resources