HDPE Plastic Injection Molding
High-density resin used for past that require excellent durability and strong impact resistance
GET HDPE PARTS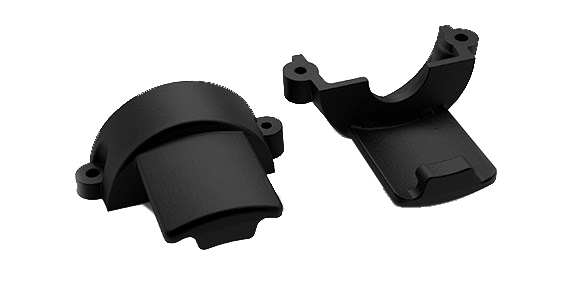 What is High-density Polyethylene (HDPE)?
High-density polyethylene (HDPE) is a resin found typically in pellet form, intended to be used in injection molding applications designed to withstand high impact, possess high-stress crack resistance, and have extreme durability. HDPE is also designed to provide excellent processability for molders.
What is HDPE Used For?
Applications using HDPE are highly sustainable due to the resin's extreme durability. High-density polyethylene's high strength-to-density composition and versatility make it an extremely popular plastic that serves the needs of a wide array of industries.
---
Injection-Molded HDPE Material Properties 
 

Density
ASTM D792

Tensile Strength
ASTM D638

Elongation at Break
ASTM D638

Hardness (Shore D)
ASTM D2240

Heat Deflection
ASTM D648
Unipol DMDA 8007
0.967 g/cm3
31.0 MPa
350%
61
83.9 C
Marlex 9006 HID
0.953 g/cm3
28.0 MPa
950%
62
n/a*
Dow DMDA 8907
0.952 g/cm3
27.0 MPa
1,100%
59
73.0 C
*Resin has not been tested for this property
---
Grab a Design Cube
Want to learn more about injection molding? Sign up to receive a Design Cube. This physical aid demonstrates how to properly design features commonly found on molded parts.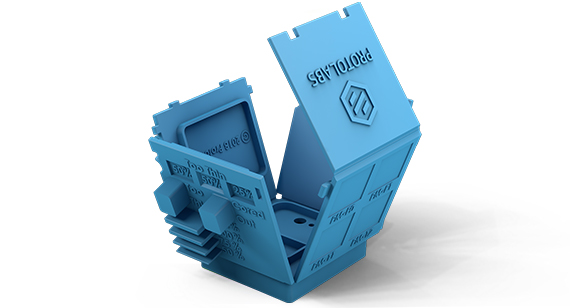 ---
Characteristics and Applications of Various HDPE Plastics
In general, HDPE provides excellent stiffness and is highly warp resistant. HDPE is typically lower in cost and has great chemical and impact resistance.
Marlex 9006
High impact resistance
Good stiffness, durable
Food contact acceptable
Highly sustainable
Recyclable material
Applications: Industrial pails, automotive applications, and foamed parts
---
DOW DMDA-8007 NT 7
Narrow molecular weight distribution
Designed for excellent stiffness
Low warpage
Good toughness
Applications: Molded crates, cases, trays, tote bins, and other objects requiring high rigidity
---
DOW DMDA-8907 NT 7
Designed for excellent processability to molders
Superb impact strength
Terrific environmental stress crack resistance
Narrow molecular weight distribution
Meets rigorous performance characteristics of applications requiring stackability
Applications: Industrial parts, and a variety of shipping containers