AS9100 Additive Manufacturing
Streamline aerospace development from early prototyping to hot-fire testing to launch with additive manufacturing
Why do Aerospace Companies Use Protolabs? 
Speed and reliability are key during the design, validation, and launch of aerospace components. Our 3D printing services support the industrial manufacturing of intricate and complex geometries to lightweight part designs or reduce the number of components in an assembly. 
We support customers in the aerospace industry by offering: 
application and technical expertise at every stage of development and production
large-format 3D printing for metal parts as large as 31.5 in. x 15.7 in. x 19.7 in. and plastic parts as large as 29 in. x 25 in. x 21 in.
quality certifications: ISO 9001:2015, AS9100, ITAR registered
diverse secondary processes like machining and threading and heat-treat options such as standard stress relief or solution and aging
AS9102 first article inspection report capability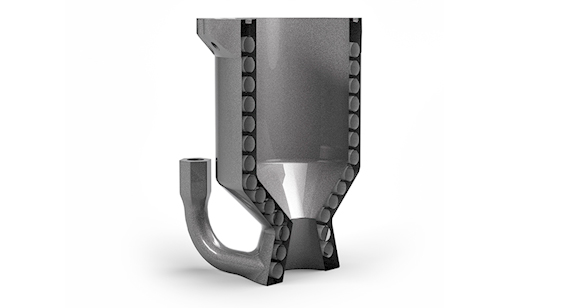 ---
3D Printing Processes for Aerospace Applications

---
Click to enlarge
---
What Materials Work Best for Printed Components?
Plastics
PA12 Black: Often used in Multi Jet Fusion (MJF) 3D printing, this thermoplastic nylon material is highly durable and can be used to prototype for PEEK or Ultem that may be used in end use production. PA 12 is also the most economical material option offered.
ABS-like White (Accura Xtreme White 200) and ABS-like Gray (Accura Xtreme Gray). Xtreme is a durable material with a high impact strength. These material options offer the tightest tolerances available for any of the 3D printing technologies. If heat deflection is a critical design requirement, ABS-Like Gray offers the highest HDT of the ABS-Like SLA resins. SLA parts as large as 29 in. (736.6mm) x 25 in. (635mm) x 21 in. (533.4mm) can be built with ABS-Like White so consider it a primary option if you require an extensive build size envelope. 
Metals
Stainless Steel 316L. Used in direct metal laser sintering (DMLS) 3D printing, this workhorse material offers a strong ultimate tensile strength and great corrosion resistance. It has a high ductility and is also a weldable material.
Inconel 718. This nickel-based superalloy is resistant to corrosion and adaptable in extreme temperature environments, making it a fitting choice for aerospace applications.
Aluminum. This versatile metal offers a high strength-to-weight ratio, heat tolerance, and corrosion resistance.
---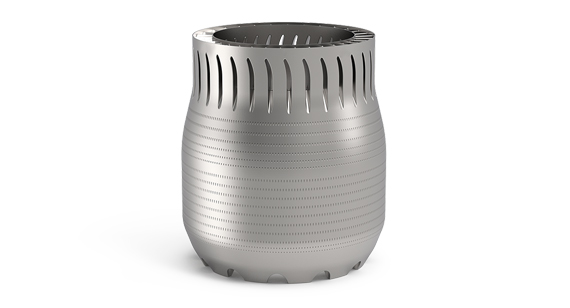 Aerospace 3D Printing Applications
Our 3D printing processes are most leveraged throughout the prototyping process for aerospace applications but can also be used for part consolidation and end-use production. 3D printing is often used for varied aerospace components including:  
Jet engines
Fixtures and jigs
Brackets
Turbine blades
Ducting systems
Engine exhaust systems
Heat exchangers
Manifolds
Turbo pumps
Liquid and gas flow components
Fuel nozzles
Conformal cooling channels