University of Minnesota Competition Pairs Product Innovation with Digital Manufacturing
Posted On March 13, 2023 By Protolabs
The University of Minnesota's Minimum Viable Product (MVP) Challenge allows student participants to conceptualize, prototype, and design a new product and eventually launch it to market. This year, we were pumped to serve as a title sponsor for the program's physical track. Participants can utilize our digital quoting platform, attend design workshops, tour our local facilities, and work one-on-one with our engineers to optimize their designs during the prototyping phase of their projects.  
Protolabs provided a $30,000 manufacturing grant pool allowing students to use our injection molding, 3D printing, sheet metal fabrication, and CNC machining services for prototyping throughout the competition. The competition culminates with the participant presentations in May, when winning products are selected by a panel of university faculty judges.  
---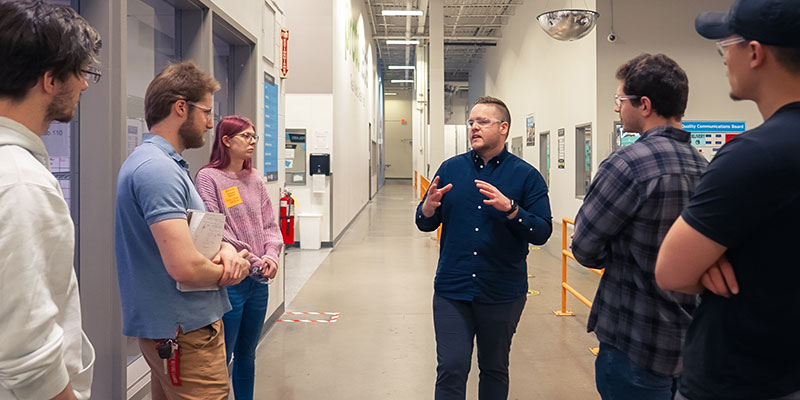 ---
From the Lab to the Marketplace
Largely comprised of university College of Design and College of Science and Engineering students, the MVP Challenge replicates the true product development process, allowing participants to get a taste of whether it's something of interest moving forward in their careers. With support from companies like Protolabs, the competition was able to expand its focus in 2023.  
"What we were able to do is shift the MVP Challenge from being something that was National Science Foundation-focused to being broader to really think about prototyping from multiple angles," said MIN-Corps Program Director and Senior Lecturer Carla Pavone.  
"We have physical prototypes, digital prototypes, and social venture prototypes. Protolabs has been especially helpful with the physical prototype piece. Protolabs is supporting us financially, but what's really important is the connection with your design engineers, with the whole process that Protolabs uses to initially review designs so they could be actually produced, which for many students is a new way of thinking," explained Pavone.  
This year's inventions are all slated to serve a positive environmental or societal impact. Projects run the gamut from a toy for children with congenital heart disease to a wearable wristband that can detect lactose consumption.  
Improving Ergonomics for Cane Users
Product design enthusiast and MVP Challenge participant Steven Bleau noticed a lack of innovation in the mobility aid market, particularly for walking canes. "In our research, what we found is walker and wheelchair users often need to use canes as well. We see people using crutches, four-pronged walking canes, and tracking poles to get bilateral support for walking, so we wanted to find a good middle ground that utilizes proper weight distribution and posture correction," he said.  
Squarely in the iterative process, Bleau enjoys the ability to adapt his design quickly. "A big part of what we're doing right now is figuring out what ergonomics are best for comfort and stability, so we need to pump out tons of different prototypes. We've been utilizing your 3D printing services in engineering grade materials so we can have safe user testing with our customers. What you guys allow us to do is make all of these prototypes very quickly so we can get it done really fast and make sure we're on the right track," he said.  
What are some key issues with traditional walking canes? Stress and pressure on wrists, posture issues due to canes that are improperly sized, and balance problems from becoming too reliant on canes, to name a few, per Bleau.
"Our main goal is to provide a cane that has that postural benefit so you can use two at once. We also found the optimal angle between the grip and the wrist so it locks you into the proper posture that physical therapists might fit you with as well as providing more weight support so it doesn't put too much strain on your wrists," said Bleau. 
---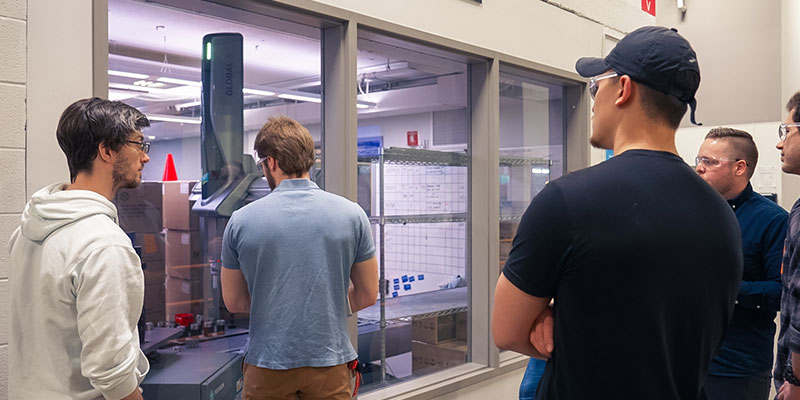 ---
Makin' Moves: Launching a Mobility Aid to Market 
What's next for Bleau and his improved walking cane design? "We're working with the National Multiple Sclerosis Society, which hosts a variety of fundraisers, such as the MS Challenge Walk. We're looking to take the prototypes we've made with Protolabs to try and sponsor the event to get people to test it, get their hands on them and spread awareness before launching a crowdfunding campaign. We hope to work with Protolabs in the future for injection molding so we can mass produce and sell them," he said. 
We wish all the MVP Challenge participants the best of luck! Check back for an update closer to the end of the competition later this spring.