Clean—Not Dirty—Dozen Shows Range of Electric Vehicles Hitting the Market
Posted On August 13, 2021 By Protolabs
More automakers than ever are plugging into the electric vehicle (EV) market. By year's end, analysts say there could be 30 EVs from 21 different brands available—less than 20 models from 12 brands were available in 2020. As giant OEMs and innovative startups race to develop vehicles rapidly, tech-driven digital manufacturing is helping to accelerate that development and speed these modern EVs to market.
Accordingly, with all of the emerging EV choices, here's a snapshot of a dozen emissions-free, electric vehicles that represent the growing variety of innovation emerging in the automotive sector.
---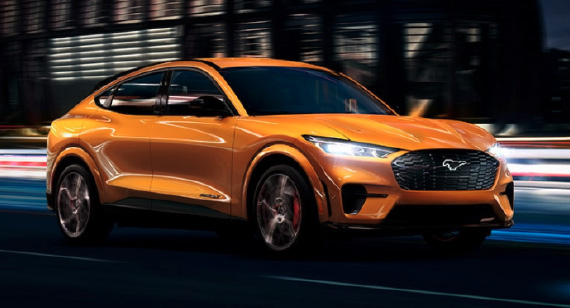 Ford Mustang Mach-E
This compact SUV adds to the icon's long legacy. Will it be a positive or negative addition? That remains to be seen, but given Ford's history with the Mustang, here's hoping for the best. Raise your hand if you remember the Mustang II. Of course Ford did redeem itself with the cool Mustang Bullitt edition. Est. price: $43,000.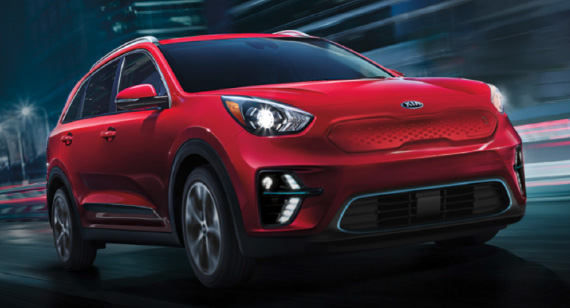 Kia Niro EV SUV
An affordable, accessible hybrid option, plus, with this 2021 model, you get Kia reliability and a pretty generous range of around 240 miles before you need to recharge. Est. price: $25,000.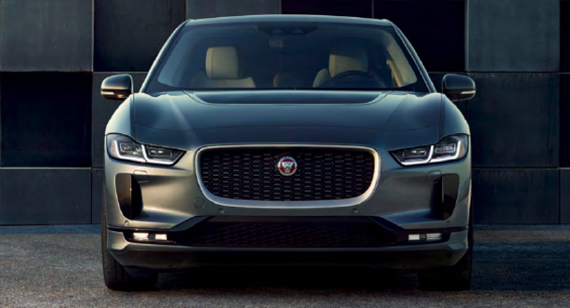 Jaguar I-Pace
This 2022 model is a compact SUV that has all-wheel drive and starship-like, in-car technology. Est. price: $70,000.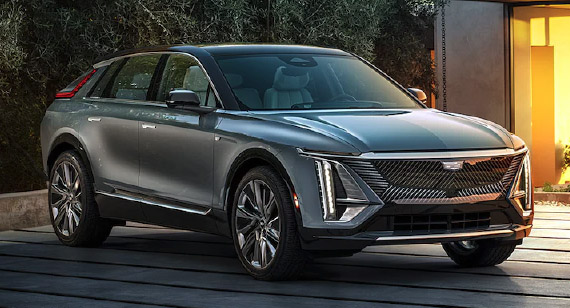 Cadillac LYRIQ
A luxury SUV, actual production models will probably be available in 2022, sources report. Bold styling, a striking front grill, massive wheels, two electric motors—one for each axle, one pedal driving, on-demand regenerative braking technology, and battery power that promises 300 miles on a single charge. Est. price: $59,000.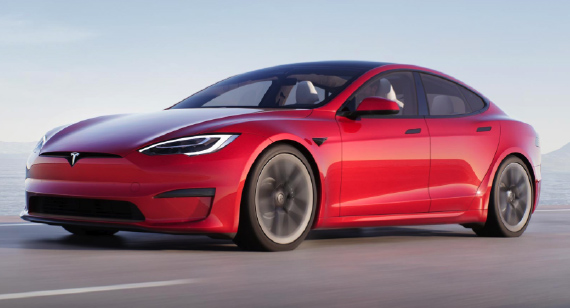 Tesla S and 3
We're cheating here by listing two Tesla sedans, but the company has been such a pioneer in this sector, it deserves a little extra credit. The designs are distinct, you immediately recognize these on the streets, and automotive reviews of both models have been mostly stellar. These cars also have the longest range and likely the quickest acceleration of any electric vehicle on the market. Range estimates approach 400 miles per charge. Est. prices: S: $80,000; 3: $39,000.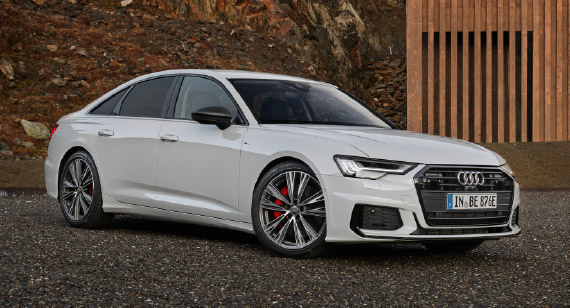 Audi A6 e-tron
Sleek and elegant, this sedan is actually powered by two electric motors with one driving each axle, which endows it with all-wheel drive. This model should go on sale by early 2023. Car and Driver estimates the price will be $80,000.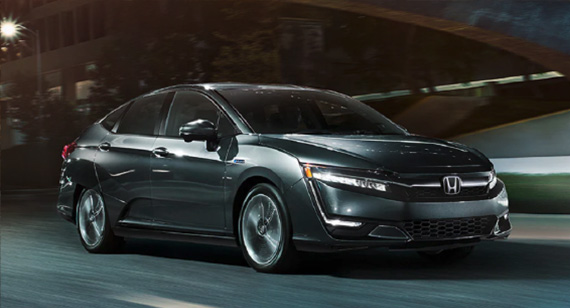 Honda Clarity
This sedan, which has been around since 2019, is offered either as a plug-in hybrid or a hydrogen fuel cell. As Car and Driver reported, despite its advanced methods of propulsion, the Clarity still functions quite nicely as a midsize family sedan. Est. price: $34,500.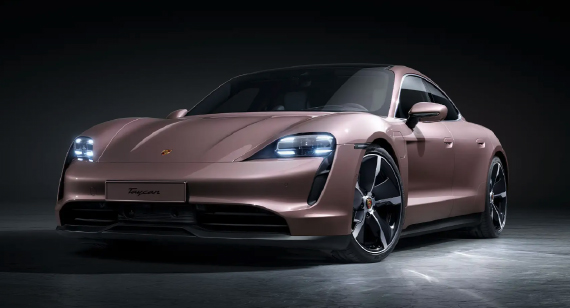 Porsche Taycan
Just the fact that a luxury brand like Porsche is investing in this segment shows a commitment to EVs by the industry. Plus, Porsche is known for having its luxury innovations eventually trickle down to more affordable car choices. Est. price: $80,000.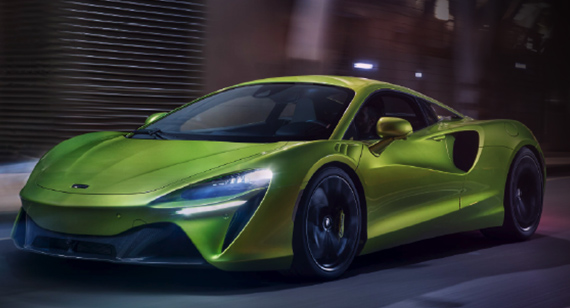 McLaren Artura EV
Super cool and super lightweight, the 2022 model is available for order now. And, though not fully electric, it may help get us over the hump from fossil fuels. But of course, you better bring a heap of cash. Est. price: $225,000.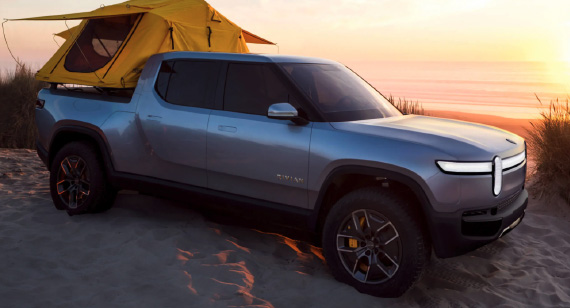 Rivian R1T
This all-electric pickup truck from the new EV startup, is expected to be available this fall after delays. Off-road capabilities have been impressive, according to reviews, and it has an estimated 300-mile driving range. A larger battery pack with a claimed 400 miles of range is coming later and will cost $10,000 extra. Est. price: $73,000.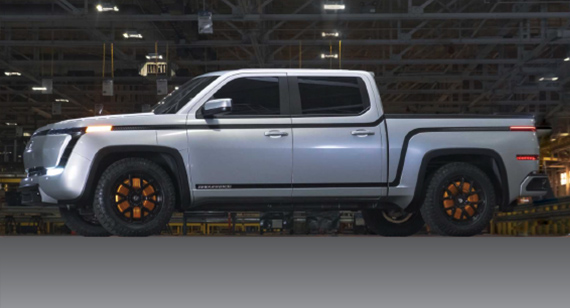 Lordstown Endurance
Another EV pickup, another startup, another delay. Lordstown Motors, a startup company that took over an old GM plant in Lordstown, Ohio, has had leadership issues (including resignations at the top), but promises the truck will start production this fall. The Endurance offers a distinct look and overall design that, according to the company's website, is geared to be smarter, safer, and more productive for work (with a towing capacity of 6,000 pounds). The truck will feature four in-hub motors that will power the truck. Hub motor systems are regular features in electric concept cars, but none of those systems has yet made it to market, according to Car and Driver. Est. price:  $53,000.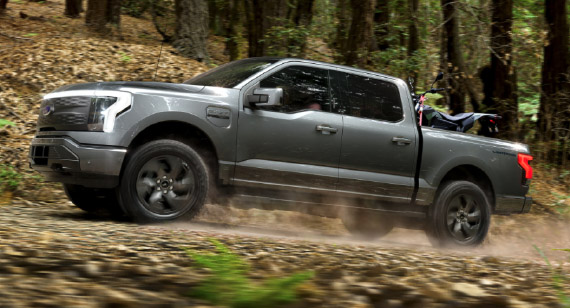 Ford F-150 Lightning
This EV entry from the truck experts, the Lightning promises powerful towing and swaps the regular F-150's gas-powered V-6 and V-8 options for a pair of electric motors and one of two different battery packs, Car and Driver reports. The Standard-Range battery delivers up to 230 miles per charge and the Extended-Range version aims for 300 miles. The Lightning come to market in 2022. Est. price: $42,000.

As you can see, the future of the automotive industry is arriving now and into the near future with the growing variety of innovative EVs. And, unlike the auto industry's previous, traditional playbook for internal combustion engine (ICE) cars, which focused more on incremental model year updates than disruptive innovation, for EVs, automakers are testing and learning as they go. As a result, these companies are seeking help from agile digital manufacturers that provide rapid iteration, low-volume production, single sourcing, and quality assurance systems.
---