PET Injection Molding
PET or polyester is a semi-crystalline resin that provides a natural high gloss finish, dimensional stability, and UV resistance
GET PET PARTS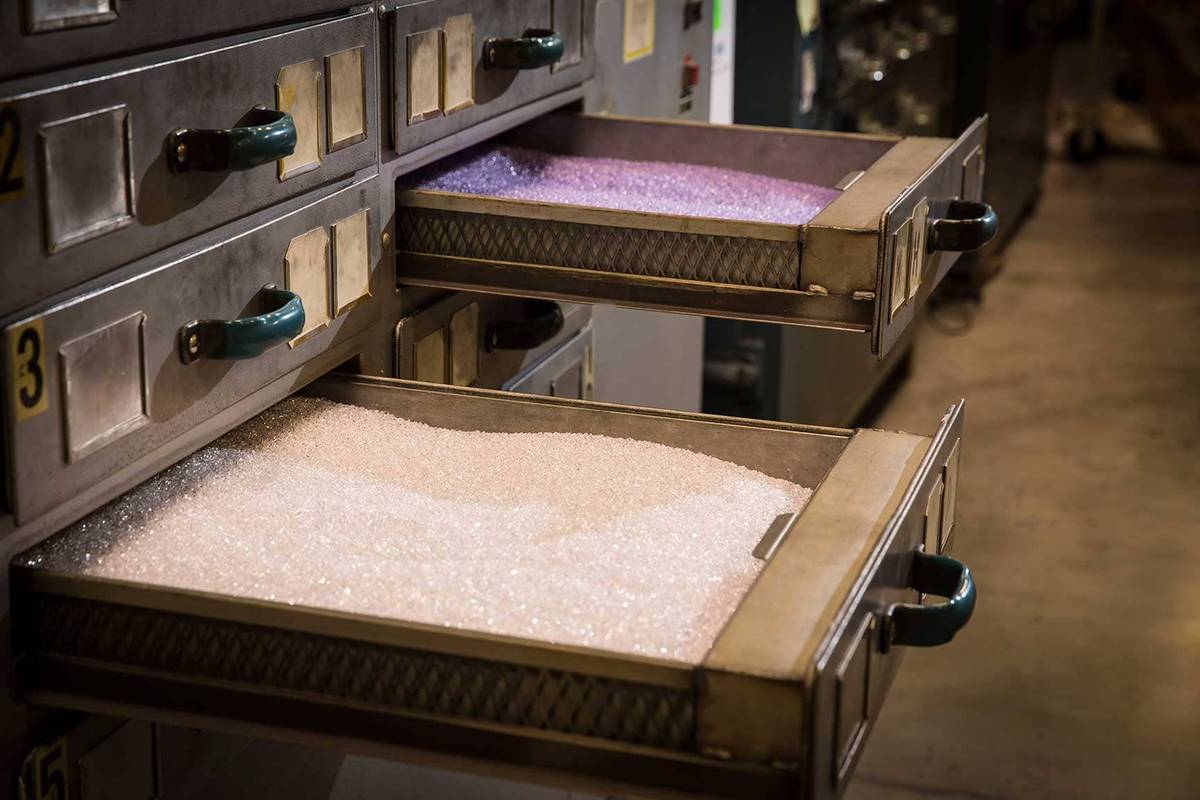 We offer two grades of PET at Protolabs:
Rynite 530

(30% Glass Filled)

Rynite 935 (35% Glass Filled)
Both grades are similar in that they are UV-resistant polymers with a well-rounded thermal, mechanical, and chemical properties. The thermoplastic material is well-suited for electrical applications. Rynite also flows well into the mold so it can more easily fill thin walls and complex features.
Key benefits of PET:
Dimensional stability
UV resistance
Lightweight
Durable
Natural high-gloss surface finish
Stiffness
---
Injection Molding PET Material Properties
 
Tensile Modulus

Tensile Stress
(Break)
Flexural Modulus
Rockwell Hardness
(R-Scale)
Melting Point
Data Sheet
Test Method
ISO 527
ISO 527
ISO 178
ISO 20390
ISO 11357
 
Rynite 530 (30% Glass Filled)
11,000 MPa
158 MPa
8,950 MPa
120
252°C
VIEW PDF
Rynite 935 (35% Glass Filled)
10,200 MPa
85.0 MPa
9,100 MPa
115
252°C
VIEW PDF
---
Grab a Design Cube
Want to learn more about injection molding? Sign up to receive a Design Cube. This physical aid demonstrates how to properly design features commonly found on molded parts.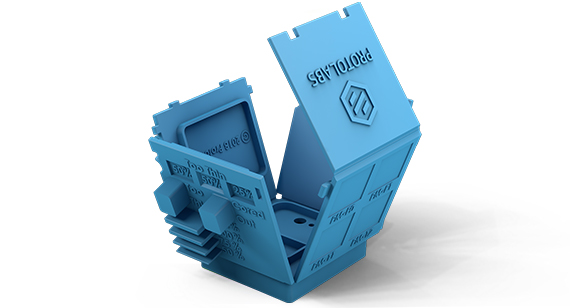 ---
PET Injection Molding Applications
The material properties of Rynite PET make it an ideal options for components in electrical applications, consumer products, and automotive.
PET is often used for the following parts:
Plastic components in electrical products
Electrical encapsulation or insulation
Electrical insulation polymers
Connectors for electrical
Packaging or containers for consumables and food
Appliances
---
Related Resources