City Buses Chart New Course to Join EV Revolution
Posted On January 31, 2023 By Protolabs
Automakers continue charging up for an electric future, and this major shift to electric vehicles (EVs) for cars, trucks, vans, and SUVs has been well documented.
Though the market share for EVs remains small—accounting for about 4% of overall sales in the United States in 2021—sales of electric vehicles grew in 2022, constituting 6% of auto sales in just the third quarter. Additionally, sales of EVs in November shot up 31.3% from the same month last year.
But the EV revolution will not be limited to those automakers manufacturing personal vehicles. Makers of heavy-duty vehicles, such as fleet vehicles and industrial equipment, are also shifting to EVs.
Examples abound. Amazon has placed an order for 100,000 electric delivery vans from Michigan-based EV startup Rivian. You may have already seen some of these on city streets. All of the Amazon vans are expected to be on the road by 2024. The U.S. Postal Service said it will acquire and use at least 66,000 battery-powered electric vehicles by 2028.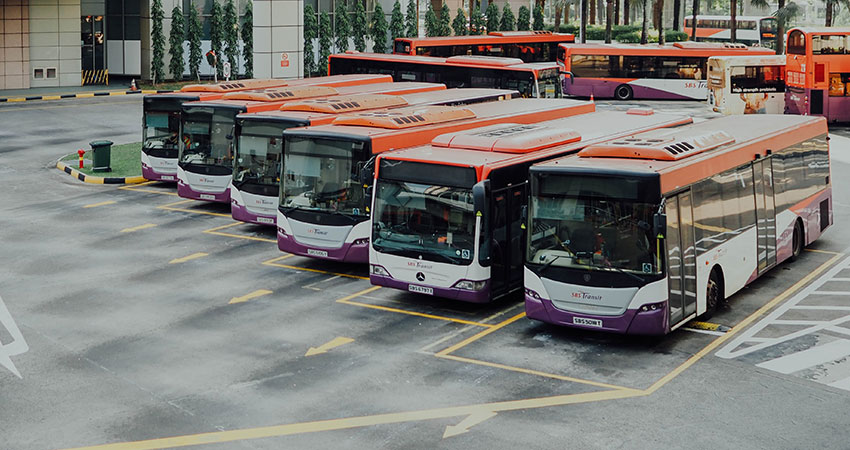 ---
City Buses Go Electric
Within that fleet sector, transit buses seem especially suited to deploying EVs. Unlike cars, there's less range anxiety because these vehicles are driven along fixed or set city routes all day and then return to garages at night for charging. Existing bus garages and terminals can be retro-fitted for this charging infrastructure, although there will be some challenging space limitations to navigate. Beyond the main garages and terminals, other locations may need to be added along bus routes for topping off. Local utilities are often getting involved to help make these power switchovers.
Recent statistics show that a shift to EV buses is accelerating. The global electric bus market size is projected to grow from 112,041 units worldwide in 2022 to reach 671,285 units by 2027, a projected growth rate of 43.1%. Advancements in battery pack technologies and electric powertrains are some of the prime factors driving the growth of the electric bus market.
Environmental compliance stands as another key reason for a shift to electric buses. California is moving toward mandating zero-emission heavy-duty vehicles by 2040. President Biden has called for a goal of EVs to make up 50% of all vehicles sold in the United States by 2030.  Such a shift for buses in particular would dramatically cut emissions and increase fuel efficiency. Buses have relatively high fuel consumption since they spend a significant amount of time on the road. Roughly 65,000 city buses are in operation in the United States, contributing significantly to air pollution, particularly in large urban areas.
This bus population is slowly shifting to electric power. The number of battery-electric transit buses currently on order or operating in the U.S. grew 112% from 2018 to 2021, going from a total of 1,650 zero-emissions transit buses in 2018 to 3,533 in 2021.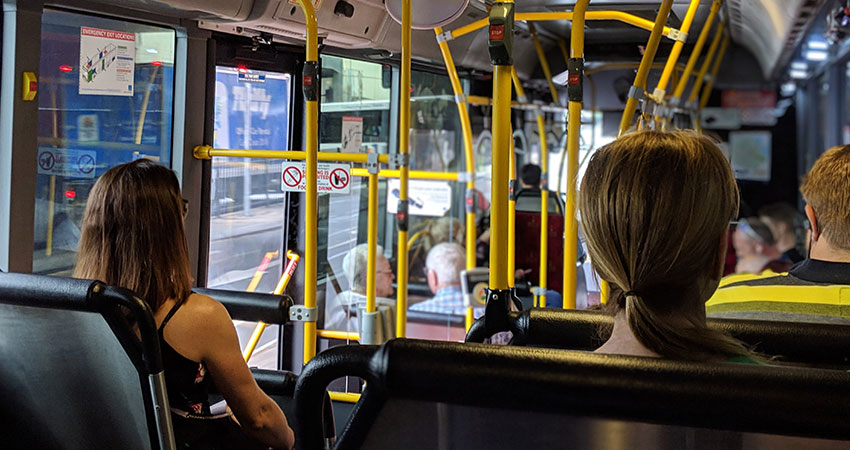 ---
Transition to EV Mass Transit: Cost Considerations
Cost is an issue. Electric buses are more expensive than gas-powered vehicles, mainly because of the high cost of batteries, which can affect procurement budgets. However, EV buses do offer lower fuel costs, reduced maintenance requirements, and are expected to remain in service longer than their internal combustion counterparts.
Another cost consideration is that transit agencies rely on federal funds for 80% to 85% of the purchase price of buses. Fortunately, federal funding help is on the way. The $1 trillion infrastructure legislation passed recently does increase funding for the Federal Transit Administration's (FTA) Low or No Emission Vehicle Grant Program and for the Buses and Bus Facilities Program, under which transit agencies can procure zero-emission buses. With $1.66 billion from the FTA in 2022, more than 1,800 new buses are expected to be built to support transit nationwide. The funding supports 150 projects in 48 states and territories. The Low or No Emission competitive program provides funding to state and local governmental authorities for the purchase or lease of zero-emission and low-emission transit buses as well as acquisition, construction, and leasing of required support facilities.
Ordering the Parts that Make the Buses Go
At Protolabs, whether it's buses, delivery fleets, heavy industrial vehicles, cars, SUVs, vans, or trucks, and whether it's traditional gas-powered vehicles or EVs, our automotive industry customers have used all of our manufacturing services: injection molding, CNC machining, 3D printing (additive manufacturing), and sheet metal fabrication. We offer additional manufacturing options through our Hubs manufacturing network.
We manufacture a range of parts for this sector, such as:
wiring loom covers or harnesses
behind-the-dashboard mounts and bracketry
patch panels that serve as bulkhead covers
overmolded dust covers for fuse boxes, air filter boxes, and other items needing covers
parts for battery packs, charging stations, and other related infrastructure
parts for LIDAR technology (for autonomous vehicles)
seals and gaskets
Get your next part design started with a price quote from Protolabs.