Friendshoring Can Mitigate Supply Risks, But Getting There is Tricky
Posted On March 24, 2023 By Bernie Henderson
Believe it or not, there was a time in this world when we took supply chains for granted.
Tumultuous events and market forces in recent years, however, have caused major global supply chain disruptions: trade wars, on-again off-again tariffs, shipping container shortages, the stuck container ship in the Suez Canal, the acute shortage of truck drivers, the COVID-19 pandemic, the war in Ukraine. I could go on, but, you get the idea.
In the past, those of us who manage supply chains have benefitted from offshoring—saving costs by using global suppliers, especially those in China. But considering the disruptions I just listed, and how quickly these forces can shut down world markets, more experts are questioning the wisdom of such an international approach. In fact, there is considerable momentum toward so-called friendshoring or allyshoring.
---
What is Friendshoring or Allyshoring?
There are two dimensions to friendshoring: "friend" and "shoring."
Let's take the shoring piece first. To a certain degree, the terms friendshoring or allyshoring are really just another way of saying onshoring or nearshoring—in other words, moving suppliers closer to the point of manufacturing and closer to the point of eventual consumption of a product.
The friend piece, however, is a bit trickier to navigate, because it involves geopolitics. The friendshoring concept, as U.S. Treasury Secretary Janet Yellen and others have recently outlined, suggests moving toward manufacturing services and sourcing supplies that are within a group of countries with shared values, so that, in some cases at least, companies could still access global markets while mitigating risks caused by macroeconomic unpredictability.
In fact, using local or regional suppliers has proven to be an effective way for companies to insulate themselves from global disruptions. But the geopolitical dimension of friendshoring presents more of a challenge.
Friendshoring: Easier Said Than Done
As Yellen explained, "Favoring the friendshoring of supply chains to…trusted countries, so we can continue to securely extend market access, will lower the risks to our economy, as well as to our trusted trade partners."
Certainly, cooperating and collaborating with our allies and trusted trade partners can go a long way toward stabilizing our country's supply chain. But the reality is, our dependence on countries that may not have "favored" trade status will continue, at least for the short term.
A country like China, for instance, continues to dominate the manufacturing and supply sector. China's exports to the U.S. have remained relatively steady, with shipments valued at $581.78 billion for 2022, a rise of 0.9% from 2021. China's exports to the European Union grew by 8.4% to $561.97 billion for 2022 over 2021, according to China's customs data.
Certain raw materials such as copper, nickel, cobalt, rare earth elements, and other minerals come mostly from China or countries with mineral rights and mines that are owned by Chinese companies. Europe and the United States still look to Russia and Middle East countries for oil.
In addition, the world keeps changing. Social upheaval and geopolitical unrest can cause governmental changes in countries, leading to economic sanctions or worse. And then what happens? Suddenly your supply chain connections with those countries are severed.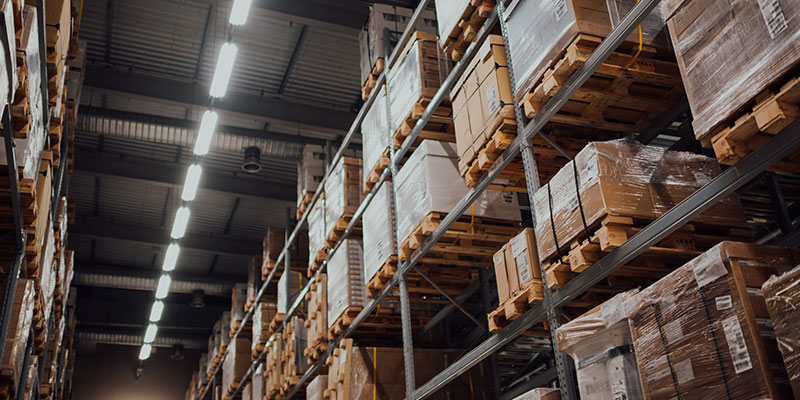 ---
Friendshoring: An Aspirational Goal
I absolutely support pursuing the goal of friendshoring—or nearshoring or onshoring—for core supply issues. And though we can't manufacture everything here in North America, there are plenty of recent examples of progress along these lines that are worth pointing out.
Take Ford. As a part of the carmaker's major shift to electric vehicles (EVs), Ford in 2021 announced plans to build massive EV battery plants: a mega-campus in Tennessee and twin plants in Kentucky, an investment totaling $11.4 billion. And more recently, Ford said it was investing $3.5 billion to build an LFP battery plant in Michigan.
Texas Instruments broke ground recently on a $30 billion project to build four high-tech microchip manufacturing plants in Sherman, Texas, about an hour north of Dallas.
And speaking of microchips, the Creating Helpful Incentives to Produce Semiconductors (CHIPS) and Science Act was signed into law in 2022. It provides roughly $280 billion in new funding to boost U.S. competitiveness, domestic research, and manufacturing of semiconductors in the United States.
Still another example involves Mexico. As the New York Times reported recently, more companies appear to be shifting production to our southern neighbor. During the first 10 months of 2022, Mexico exported $382 billion worth of goods to the United States, an increase of more than 20% over the same period in 2021. In 2021, American investors put more money into Mexico—buying companies and financing projects—than into China, according to a McKinsey analysis.
Going forward, private business, sometimes supported by local, state, and federal funding, will make this shift to friendshoring or nearshoring when and where possible. Ultimately, this issue comes down to something I mentioned earlier, taking a more regional approach to one's supply chain, moving suppliers closer to the point of manufacturing and closer to the point of eventual consumption of a product.
At Protolabs, we serve that role for our customers, partnering as a regional supplier of digital manufacturing services. In turn, even though we have manufacturing facilities and offices in the United States and throughout Europe, we also seek out our own regional suppliers to use whenever it makes sense.
---
| | |
| --- | --- |
| | Bernie Henderson is the Director of Global Procurement at Protolabs. She has more than 20 years of supply chain management experience across several industries. Henderson holds a Master of Business Administration degree from Bethel University in St. Paul, Minn. |