Navigating Supply Chain Disruptions with Digital Manufacturing
In a recent Protolabs survey, customers said digital manufacturing's speed and flexibility are helping to solve product development and supply chain disruptions
During COVID-19, companies across the U.S. have been slammed three times with a public health pandemic, an economic crisis, and racial turmoil. Supply chains of people and products are broken.
Some permanently. Meanwhile, demand shifted, sometimes drastically. Now, businesses are taking a hard look at their supply chains, hoping to avoid further disruptions that could cause some companies to fail. This has led many manufacturers to accelerate their transition to Industry 4.0—the ongoing automation of traditional manufacturing and industrial practices, using modern smart technology—and adopt digital manufacturing practices.
COVID-19 has disrupted business for all industries Protolabs serves. To understand our customers' experience and outlook in the face of this crisis, we conducted a survey. Insight from designers, engineers, and supply chain managers allowed us to evaluate how our customers can use digital manufacturing to not only survive this crisis, but thrive in the future. The survey was sent to 108 customers across 12 industries between June and July 2020.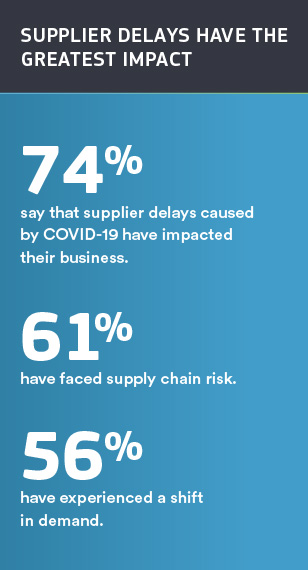 The survey found that COVID-19 has exposed weaknesses in the supply chain. The traditional supply chain based on pricing, negotiation, and globalization leans on sourcing inventory and supplies from all over the world in order to keep the price down. That approach ties up cash flow and, during COVID-19, failed for many companies. According to the Protolabs' survey, supplier delays have impacted nearly two-thirds of businesses, while shifts in demand have hit more than half.
There hasn't been a time when so many manufacturers have had to adjust so quickly. However, the things that were true before this crisis remain true: speed, quality, and reliability are the most important benefits that companies can gain from their supplier. If anything, these supplier attributes have never been more critical. And this agility is where digital manufacturing steps in.
During COVID-19, the most successful companies discovered new areas of innovation—and optimism about the future reigns. These companies have accelerated their transition to digital manufacturing to not only survive during this crisis, but thrive during the inevitable crisis to come as well as calmer times.
COVID-19's Effect: Supply Chain and Access Disrupted
COVID-19's disruption to the manufacturing industry started before restaurants and other main street businesses shuttered. In China and Italy in January and February, major links in the supply chain were cut or otherwise delayed. Those surveyed said supplier delays have the greatest impact on their businesses. Meanwhile, when countries began to close, demand shifted as well.
The dual effect on supply and demand was exacerbated in those early days of the pandemic by nearly universal work-from-home orders. By June, a majority of those surveyed said that at least 50% of staff at their companies were still remote. Those surveyed said that working from home hurt productivity. They didn't have adequate access to tools, but were also cut off from people, which impeded collaboration with their teams.
---

---
"The macro trends behind supply chain disruptions have been true for many years: shortening of product life cycles, SKU proliferation, localization. But COVID-19 has amplified these trends and highlighted the impact and need for agility in the supply chain."
> Rob Bodor, VP & GM of Americas, Protolabs
Instability is the New Normal…Yet Optimism Dominates
COVID-19 is arguably the largest global crisis in a century. But it's not the first nor the last event to disrupt traditional supply chains, based on low inventory and the cheapest, global suppliers. Other crisis-level issues such as climate change and geopolitical tensions are increasing, and, as a result, instability is here to stay, even after a vaccine brings everyone back to the office.
Nearly 70% of designers, engineers, and supply chain managers surveyed believe that some level of instability is the new normal. Yet, at the same time, most of them see the opportunity in this new reality and are even optimistic about the future of their businesses. Two-thirds believe COVID-19 has revealed areas for innovation.
Lessons Learned: How to Thrive During Crisis—This One and the Next
Not only is COVID-19 not going quietly into the night, our world today—before and definitely after the pandemic—is defined by new and ongoing crises around the world. These crises can disrupt the supply chain and devastate your business if you don't adapt. According to the Protolabs survey, COVID-19 exposed the need for manufacturing to shore up resources now, but the companies that thrive in the future will take the lessons learned during this crisis to build agile, resilient and modern supply chains that spur innovation. Digital manufacturing provides that critical speed and flexibility.
The traditional supply chain was about pricing and globalization—find the cheapest parts wherever they could be sourced from. In recent history—and a trend that COVID-19 has accelerated—manufacturers are investing in Industry 4.0, relying on digital manufacturing and agile supply chains to protect themselves from volatility. Here are a few COVID-19 lessons for building the supply chain of the future:
Plan to Adapt for Changing Conditions
COVID-19 proved to many manufacturers that their crisis and contingency plans were not adequate. For future planning, do deep research into your supply chain and examine even tier 3 suppliers for potential weaknesses. Make sure that there are easily accessible alternatives. Build more local suppliers into your plan. Plan for operating to maximize cash flow rather than profits in the short term and review your company's product portfolio and customer base in order to set priorities.
On-Demand Production can Tame Demand Volatility
On-demand manufacturing can help companies tame demand volatility, gain greater control of inventory cost, and deliver the right products at the right time at the right total cost. Manufacturing on demand helps companies navigate market volatility so that they're not tied to massive production forecasts. When demand spikes, parts can be produced quickly. On-demand sourcing can also lower overall inventory costs and warehousing expenses because there's no longer a focus on mass producing products with high minimum order quantities (MOQs). Instead, opting for on-demand production in low volumes creates a supply chain that is truly driven by customer demand, not by (and dependent on) a supplier's lead time.
Mass Customizations Support Supply Chains 
Another way to tame supply chain disruption is to deploy a mass customization approach. Today's market demands are more customized. This low-volume and high-mix ratio of products is not the supply chain of the past where mass production was the normal way of doing business. Indeed, customization is changing how manufacturing needs to react and on-demand manufacturing has the digital capacity and rapid capability to meet those mass customization needs.
"The largest change has been the way that the workforce is being asked to adapt to social distancing guidelines. Businesses have changed the structure of their shifts and facilities in order to keep employees healthy, so that they can stay in operation."
> Design Engineer for Manufacturer
A Global Network With Foundation of Regional Suppliers 
Using regional suppliers can be an effective way for companies to dodge global disruptions, especially if those regional suppliers also use regional suppliers. Many companies have been discovering the benefits of onshoring options, taking advantage of contract manufacturers that use digital technologies on their own shores and insulating their companies from macro-economic unpredictability. At Protolabs, we're seeing an increasing number of our customers turning to localized and on-demand manufacturing as alternatives to off-shoring. Manufacturing locally, or closer to the point of consumption, has been made more economically feasible with the proliferation of digital manufacturing.
Reliable, Fast Lead Times Aid Supply Chains 
Acting quickly can help minimize disruptions. Accordingly, turning to a digital manufacturer that can pair manufacturing scale with reliable, fast lead times enables companies to quickly adapt to market demands and unforeseen forces in supply chains. Indeed, under a fully digitized process, accurate price quotes can be provided in hours, if not instantly, and the manufacturing can be completed often in a matter of days, sometimes even the same day. This speed can make a difference especially when you factor in the total cost of ownership all along the supply chain, from concept to distribution. For example, if a product is sitting on a container ship for three months, well, that's all a part of your total cost. This kind of agility makes the pivoting that was necessary for many companies during COVID-19 possible.
Stories from the Frontline
Masking the Public During A Pandemic: Breathe99 Pivots for Public Health Need
An early stage startup, Breathe99's first product was the B1 mask, designed to help protect individuals from ambient air pollution. During COVID-19, Breathe99 saw an opportunity to pivot its product to fill the void left by mask shortages, but needed certain changes to adjust the mask to contain an infectious disease. The company decided to take out the exhalation valve and made various changes to ensure that the mask is still breathable, but also prevented the spread of the virus. To do that, the company turned to digital manufacturing. Specifically, it used 3D printing to quickly iterate a new design, transfer those designs to a manufacturable product, and then worked with a team to help drive that through the commercialization process. Since starting this process, Breathe99 has closed its first round of financing with Venn Foundation, a 501(c)(3) nonprofit foundation in the Twin Cities area.
---
Supply Chain Resilience Report
Supply networks drive the world's economies. Not only that, we are dependent on global supply chains for access to everything from food, to medical equipment, to energy. This is why it is more important than ever for organizations to shore up their supply chains and make them more resilient to both predictable and unpredictable disruptions. In this report, we look at supply chain risks, industry trends and strategies to combat concern including manufacturing automation, agile internal processes, supply chain monitoring, among others.
Get Guide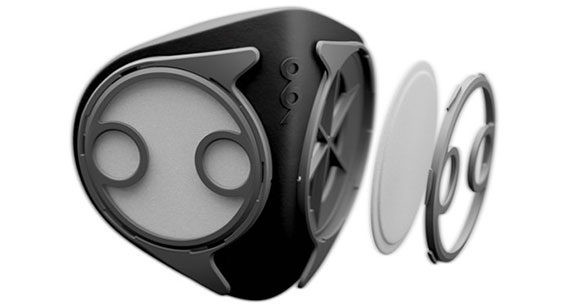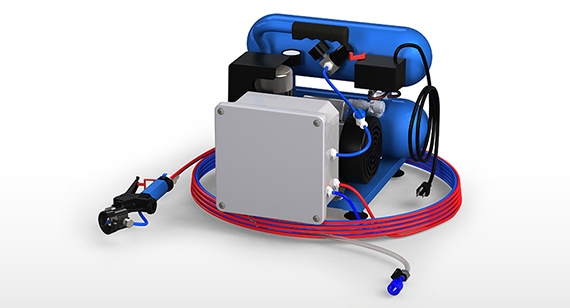 ---
From Bakeries to Subways: How FOAM-IT Innovated During COVID-19 
FOAM-iT's main disinfectant product line is used in the food and beverage industry for businesses such as bakeries and meat plants. The product line is a family of foam units that aerate and spread chemicals over a large area as part of an industrial cleaning process. There is also a complementary line that uses stationary equipment to spread chemicals over a large area as part of an industrial cleaning process. There is also a complementary line that uses stationary equipment to spread large amounts of mist and fog as a final disinfecting step. During COVID-19, FOAM-iT customers and the companies those customers support realized that their products were going to be critical for subways, restaurants, movie theaters, churches, and all large public spaces where people interact. Not only did demand for FOAM-iT's misting units go way up, but the company had to quickly make a couple of functional changes—handheld machines for example—for customers who wanted to apply the products to smaller spaces. When some of its suppliers went dark for weeks, FOAM-iT was able to quickly adjust to demand with the help of digital manufacturing.
Looking Forward
In the past 12 months, U.S. companies have come up against some of the toughest supply chain challenges—from trade wars to natural disasters and now a global pandemic. Macro conditions have never created as much complexity for companies as they have now. The issues have revealed an important truth about today's supply chains: They cannot survive without flexibility and speed. COVID-19 has caused the acceleration of Industry 4.0 and emphasized how digital manufacturing is not just a business differentiator but a necessity in the 21st century.