Protolabs Provides ASAP Manufacturing for our Favorite BattleBot
Posted On June 6, 2023 By Protolabs
We're smitten with our BattleBots partner this season, Bloodsport, led by Team Bots 'n' Stuff. We were happy to be able to come in clutch to machine parts needed ASAP after the bot endured catastrophic damage in its first matchup of the season. Just how fast? Parts were in the team's hands 36 hours after ordering online. Here's how it unfolded. 
In Team Bots 'n' Stuff's first matchup between Bloodsport and Copperhead, a crushing hit from Copperhead sent Bloodsport up in literal flames. Engineering.com details the near fatal blow.  
"Basically, all of our weapon's energy went into theirs, and all of their weapon's energy went into ours, so we flew across the arena and, unfortunately, we landed upside down. Now, the top of our robot had a housing that's 3D printed. The reason for that is that we were worried about raising the center of gravity and we thought, at least for certain robots, that we wouldn't need the metal. Of course, when you have a 250-pound robot land upside down onto a 3D-printed piece of plastic, it shatters into a million pieces. Then the whole head went up in flames, so we lost the match," explained Team Captain, Justin Marple.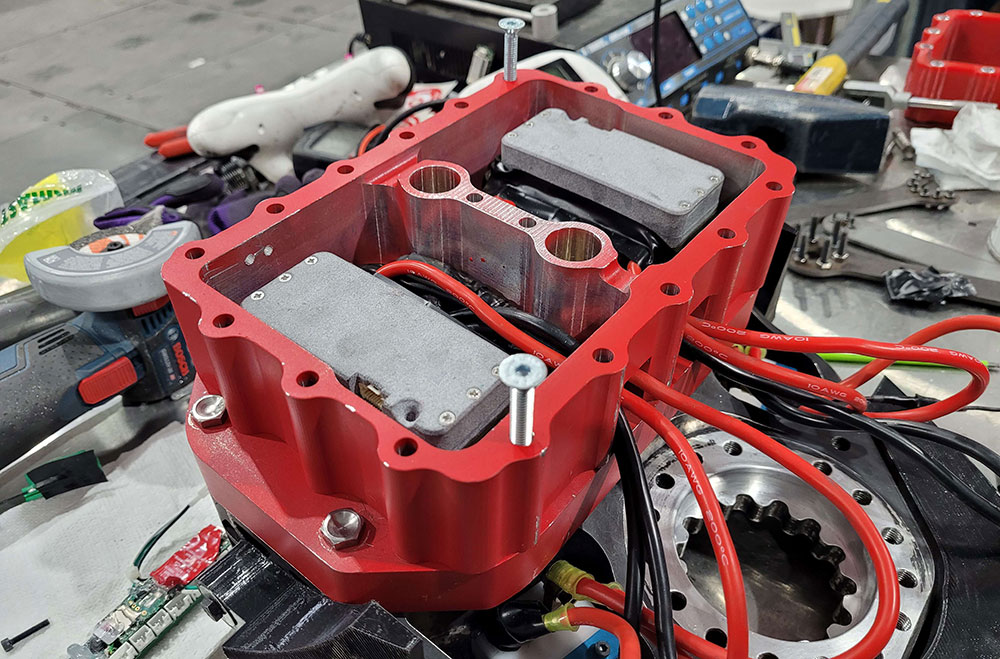 Rather than accept defeat, Team Bots 'n' Stuff got to work designing a new and improved component made of aluminum instead of plastic. The team's thinking was that aluminum would provide improved durability, should Bloodsport endure another blow in its next match against Gigabyte.  
A CAD file of the updated design was submitted by Marple via our digital quoting platform, sent to the production floor, and shipped from Minnesota to Las Vegas, arriving in less than 36 hours. 
"We woke up at 8am, called up Protolabs and said, 'We need this part. Can you get it to us by tomorrow evening?' and I don't understand how it's even possible, but they managed to do it! We ran it for the rest of the matches, and we didn't have a single issue," Marple told Engineering.com. 
Now, that's quick-turn manufacturing!